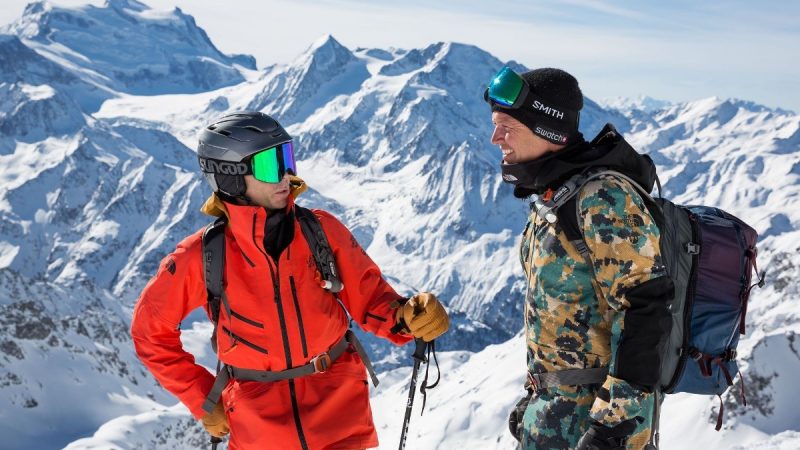 Episode 3 Of 'The Sustainability Dialogues' Podcast Out Now
Episode 3 of Xavier De Le Rue's podcast 'The Sustainability Dialogues' covers how the climate crisis is impacting on glaciers and the North and South poles; and the subsequent impact this has on other aspects of life, with expert, Dr. Johan Rockström.


The Sustainability Dialogues Podcast – EP3: ICE, GLACIERS & THE CLIMATE CRISIS
In episode three, Xavier discusses a subject very close to his heart with Johan Rockström–  the glaciers and the poles, which leads us down so many roads; from drinking water to sea level rise, geo-political security and the ascent of right wing populism all of which is pretty overwhelming and scary, but Johan is all about finding solutions and we go on to discuss the growth of renewables through to carbon capture storage.
We would greatly appreciate if you could share the podcast on your channels.
And available on all good podcast channels – Apple, Spotify, Deezer etc – just search "The Sustainability Dialogues".
Or – you can embed the player with the following code:
<div id="buzzsprout-player-3752255″></div>
<script src="https://www.buzzsprout.com/1044478/3752255-the-sustainability-dialogues-ice-glaciers-the-climate-crisis-with-xavier-de-le-rue-johan-rockstrom.js?container_id=buzzsprout-player-3752255&player=small" type="text/javascript" charset="utf-8″></script>
Further assets – social media edit & images from Melody Sky: HERE
Further information & resources on Xavier's website: www.xavierdelerue.com/tsd
Next week Xavier & Johan discuss Transportation – a hot topic for those of us who (normally) travel the globe.
A QUICK NOTE TO CONGRATULATE ISSY MACLAY ON CLIMBING EVEREST…ON HER STAIRCASE!
Issy Maclay (a family friend) is about started her second ascent of Mt. Everest during lockdown… inside her house. She has already climbed 2159 flights of stairs and biked 259.9km to summit the 8,848m peak.
Issy is raising money for Southhampton Hospital who have been treating her dad's brain tumour, Issy has already raised 427% more than her target, £4183 in total.
You can find out more on her Just Giving page HERE.