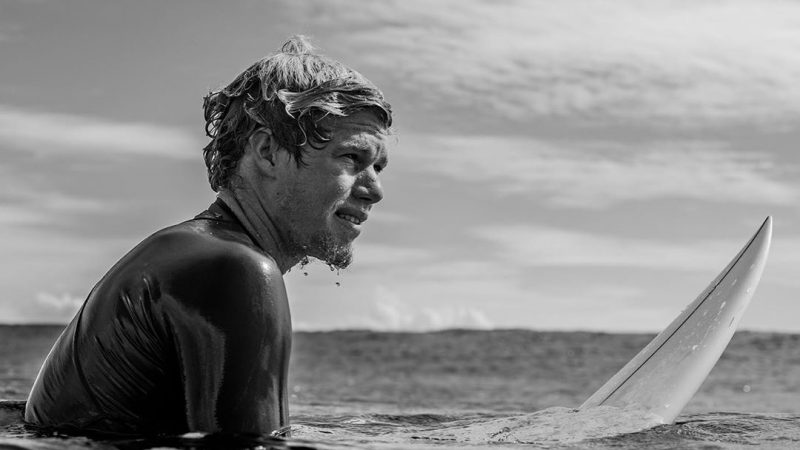 Jeff Hurley Explains Florence Marine X Strategy; John John Florence's New Brand
John John Florence and the Hurley family have launched a new brand, Florence Marine X. Earlier this year John John parted ways with long-time sponsor Hurley after parent company Nike sold the brand to Blue Star Alliance. With the Hurley family also parting ways with the company, Jeff Hurley tells us how the stars aligned for JJF and the Hurley family to form a new partnership. Jeff talks to us about Florence Marine X's strategy, tells us who's on the management team and talks about opportunities arising from launching a brand during a pandemic.
Jeff, please tell us about the birth of Florence Marine X. When did the conversations started who initiated the chat?
We believe in John and his ability to inspire others and have very much enjoyed working with each other over the years. We and John happened to end up being free agents around the same time and began conversations about possibly working together again. Doing something new and different that allows John to plot his own course, seemed like a great way to go.
What's the brand's MO?
Well, our mission statement reads – We want to explore, have fun, learn and challenge ourselves. We're building things that motivate us to get outside and thrive in the elements, while doing our best to protect the ocean and the land.
We plan on staying true to that and looking to that to guide everything we do and make.
Who's on the management team and what are their roles?
I could not be more stoked on the leadership team we have put together. We have built a core team across multiple brands and have a couple of people so far on specific brands. As we scale, we will look to centralize and leverage core competencies while staffing the appropriate more consumer facing functions within each brand. Here is our current roster:
Jeff Hurley – CEO
Chance King – President
Ryan Hurley – Chief Creative Officer
Ryan Mangan – SVP Sales
Bruce Moore – Director of Innovation and Sustainability
Tony Wodarck – Digital Director
JP Olson – Creative Director, Florence Marine X
How will the brand function through sales channels globally? DTC? Distributor? Sales agents? 
A direct business is a priority for us as we look to leverage John's natural direct connection. In addition, we will look to work with key wholesale partners with whom the brand makes sense.
How will Florence Marine X work in Europe?
As we are just getting started, we have not solidified plans for Europe yet.
Are core surf retailers a big part of your plans going forward?
Yes. Absolutely!
It looks from the press release like Florence Marine X is targeting the wider outdoor category. What's the strategy there?
The X is for exploration. We want to provide product for people to enjoy outdoor life, particularly in and around water. This is rooted in and includes surfing, but not limited to only surfing.
How does JJF's name and brand allow Florence Marine X to penetrate a wider audience than other surf brands?
John probably spends more time in and around water than anyone. His passion for exploration and just being outside and doing things is relatable and inspiring to those in and out of the surf world.
Please list the categories you're working in.
We will definitely be focusing on boardshorts with a "defining item" approach, however, there is great need for more products that complete the offering for everything you'd need around a water based, outdoor, environment.
Has launching the brand been hampered by COVID and what opportunities do you see in the current landscape?
For us, this feels like a great time to be starting something new. We are feeling fortunate to be starting out right now with no baggage and the ability to structure our business in a way that makes sense for the world today. More people than ever are outdoors and in the water and we have the opportunity to serve them with product solutions that help them thrive in the elements.
Will John John be the only brand ambassador?
Yes.
This is the 2nd announcement for Kandui Holdings in the past 2 weeks. Can we expect more deals to come in the future?
These two, Simple and now Florence Marine X, just organically came together at the same time. We are not out there aggressively pursuing but are taking the approach of evaluating opportunities as they present themselves. So, to answer your question, yes, probably, but nothing imminent.