Bent Metal's Forest Baily Transfer Binding 17/18
Website: bentmetal.com
Forest Bailey, new to the Bent Metal team, is one of several artist collabs at Bent Metal for 17/18.
After their successful first year introducing the ground breaking Flex Control Drive Plate technology, BMBW are returning with some exciting additions. Their Drive Plates feature high-resolution eco-sublimation graphics fused into the top-sheets at the Mervin Mfg. factory and are a perfect canvas for great graphics. To take advantage of this they are collaborating with artistically talented snowboarders to create special colorways in the line, featuring their distinct art and styles. (Jamie Lynn, Sean Genovese, Forest Bailey,…)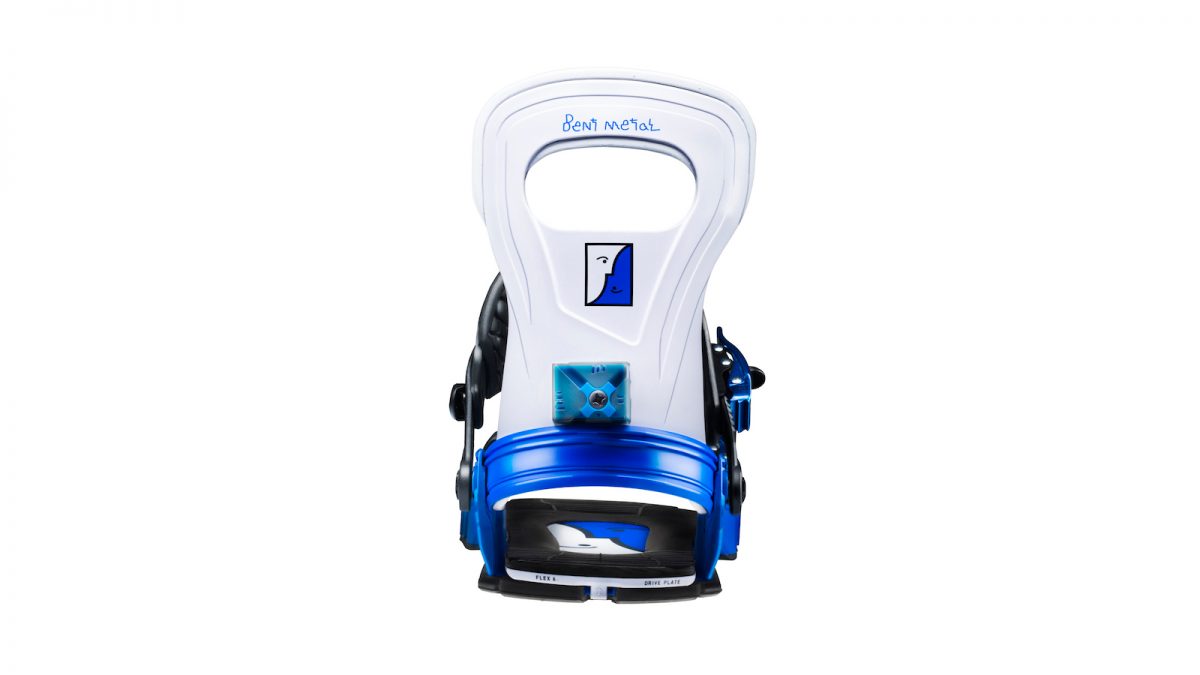 The Transfer also features a white colorway with Gnu's Forest Bailey's fresh artwork. His bold, art is featured with a full bleed application on the highback in addition to the Drive Plate. Forest's graphic can be found on his Transfer binding and Space Case pro model Gnu snowboard.