Brixton X Independent 'Friendly Union' Collab
Website: brixton.com
Independent Trucks joined up with Brixton to launch a new capsule collection, 'Friendly Union' which is now available at UK retailers but in the meantime have a browse through some of the photos from Tobin Yelland created for the lookbook.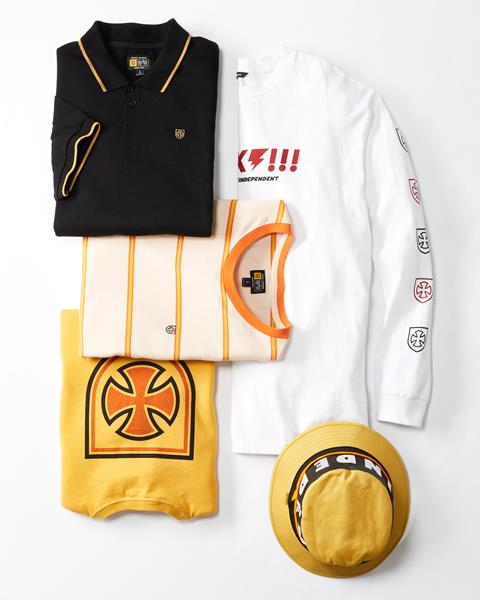 Brixton is proud to team up with the Independent Truck Company on a special capsule collection. The Brixton and Independent 'Friendly Union' draws inspiration from Indy's history in skateboarding, alongside Brixton's timeless aesthetic. Each product is uniquely designed by both brands, including custom apparel, headwear and accessories featuring Brixton and Independent artwork.
Photographer and filmmaker Tobin Yelland created the 'Friendly Union' look book with shared Brixton and Independent ambassadors. Tobin has deep roots in skateboarding's visual history and has been capturing iconic images for the past three decades. The imagery was shot in Los Angeles with Kenny Anderson, Dolan Stearns and Justin Henry….
Ride the best, F/U the rest.