CÉBÉ & SUPERDRY Helmet & Goggle Capsule Collection
Website: cebe.com
CÉBÉ & SUPERDRY have teamed up to create a ski helmet and goggle capsule collection.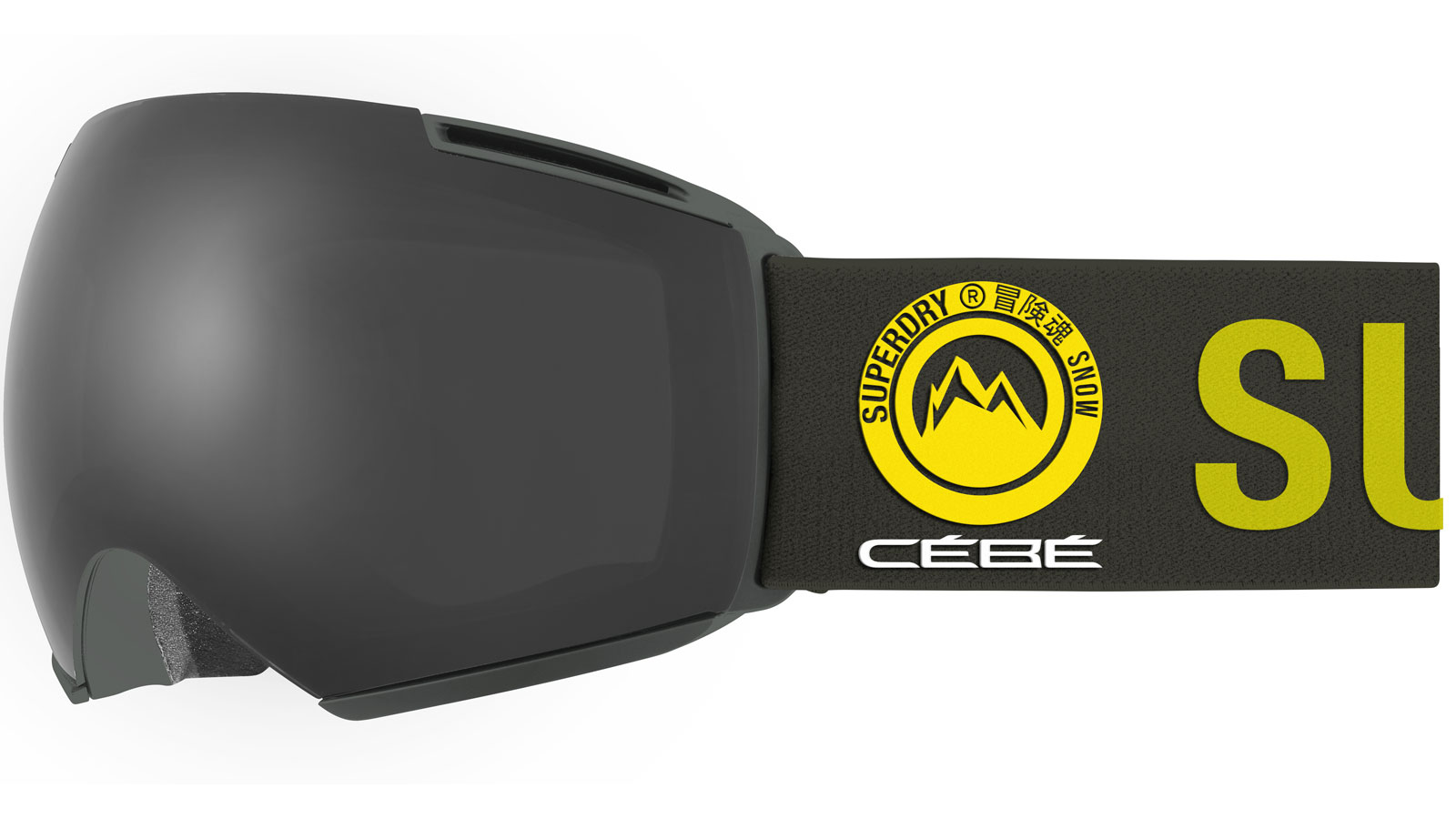 Since its beginning in 1892, Cébé has been known for its intrepid spirit and for providing the best gear for core outdoor enthusiasts, creating products that protect the daredevils in their wilder challenges. With its fearless attitude and passion for tailoring and graphics, Superdry shares with Cébé the same spirit and values. Both brands have joined forces and have used their expertise to create a capsule collection of ski helmets and goggles. These limited editions, 6 helmets and 6 goggles, will be launched in Winter 20-21.
HIGH-END PRODUCTS AND UNIQUE GRAPHICS
This capsule collection encompasses a selection of Cébé's latest and highest-end products and offers unique and customized graphics developed in association with the Superdry graphic design team, bringing out the typical British/Japanese touch of the brand.
REFERENCE, THE NEW CÉBÉ WINTER 20-21 GOGGLE
New in Cébé's cylindrical goggle range, REFERENCE's neo-retro style offers a crystal-clear vision thanks to its rectangular design and ventilated lens. This L-size goggle features unique graphics inspired by the common values of Cébé and Superdry, referring to snow sports and urban clothing codes. RRP £87.00
ATTRACTION, THE FIRST CÉBÉ MAGNETIC GOGGLE
ATTRACTION was the first magnetic goggle launched by the brand and is a reference in Cébé's goggle range with its close to the face fit and extra-large field of view. Thanks to its 9 magnets, the 2 lenses included with each goggle are perfectly secured to offer maximum security and comfort, while the pull piece ensures an easy lens change to adapt to any weather condition. This goggle is ideal for large faces and comes with 2 colour declinations in this capsule collection. RRP £130.00
ICONE, THE SLEEK SPHERICAL MAGNETIC GOGGLE
One of the three goggles in Cébé's magnetic family, ICONE is characterized by its spherical lens offering a wide field of view. Delivered with 2 magnetic lenses with complementary categories of protection to make up for any light changes, the  two new designs of Cébé x Superdry capsule collection are as performant as they are stylish. RRP £165.00
CONTEST VISION MIPS®, THE HIGH-END VISOR HELMET
With its premium finishes and the special attention given to comfort and performance, Contest Vision MIPS® is also a pinnacle of safety with the Brain Protection System MIPS® technology. Its visor system is engineered with a guide slot and a click to ensure smooth adjustment and a closer fit to the face, and the category 3 visor will protect from the strong light reflecting off snow. In addition, the helmet features the RECCO® system which allows the victims to be found easier in the event of an accident. The Cébé x Superdry capsule features 2 trendy colourways in line with the clothing brand's design language and Cébé's fearless positioning. RRP £139.00
PERFECT HEAD PROTECTION WITH POW MIPS®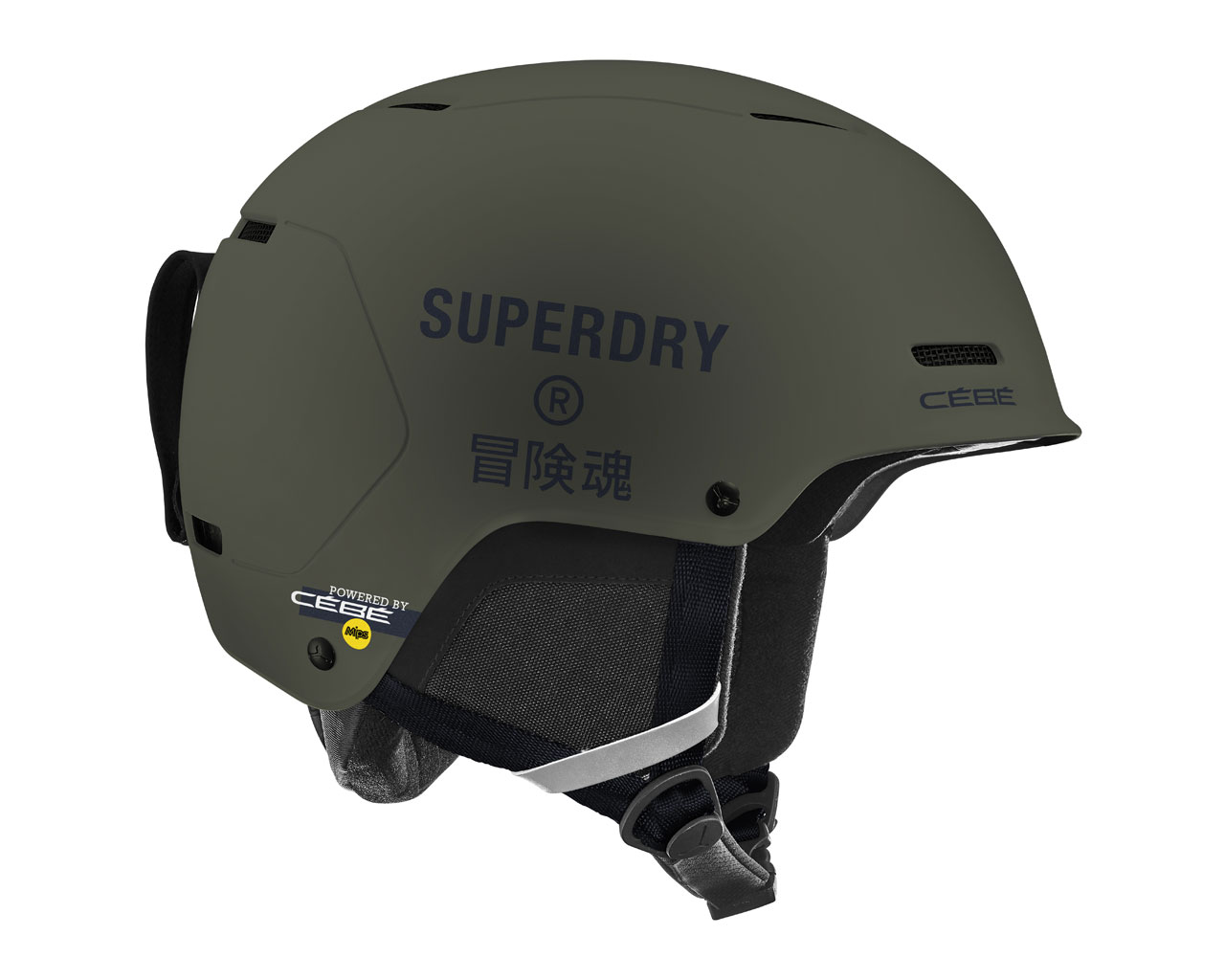 A new addition to Cébé's 20-21 All-Mountain range, POW MIPS® ensures perfect head protection with its ABS construction combined with the patented brain protection MIPS® technology. This unique capsule collection offers 2 colour declinations to match all tastes. RRP £87.00
CONTEST VISOR ULTIMATE®, ONE OF CÉBÉ'S ICONIC SNOW HELMETS
With its In-Mold construction, passive venting system and removable ear pads and lining, CONTEST VISOR ULTIMATE is as comfortable as it is safe with the MIPS® technology that offers reinforced protection against brain rotational movement generated by angled impacts. Also featuring Recco® system that allows victims to be easily detected in case of an avalanche, this limited edition offers the best of both worlds : a rad look and an outstanding performance. RRP £113.00