Finisterre x Vans Collection
Website: finisterre.com
Following on from the success of their first collaboration in 2017, Finisterre have partnered again with Vans, the original action sports footwear and apparel brand, to launch Vans' most sustainable shoe collection ever. 
ULTRARANGE HIGH DL
An updated version of 2017's style, the Ultrarange High DL, is based on an original hiking boot but with some modern twists. Ultra-light and water-resistant, this shoe is made out of eco synthetic leather, recycled polyester ripstop and laces.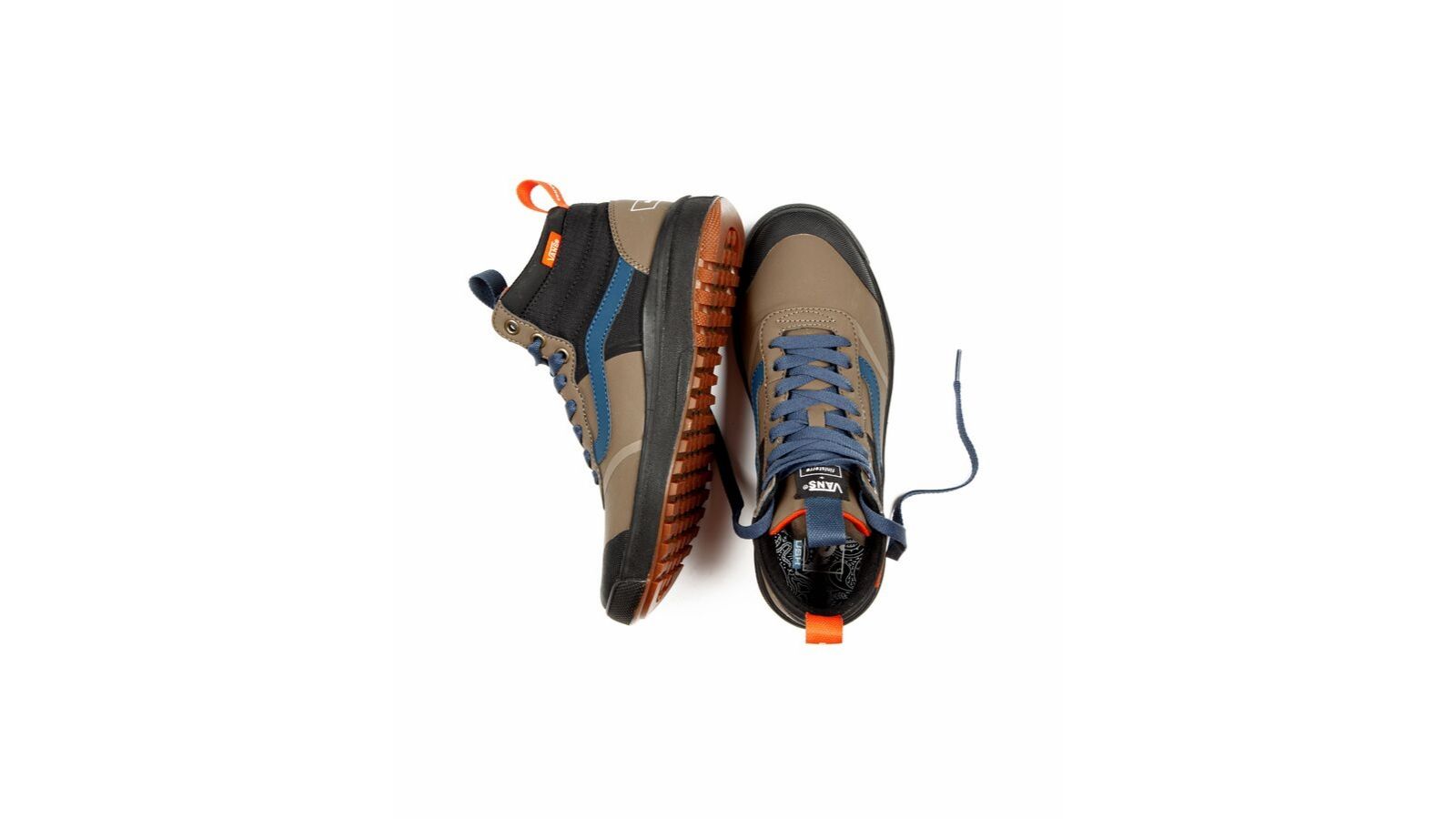 DESTRUCT
A recently debuted style, we are the first to collaborate with Vans on this shoe. Built for durability and strength. Made out of eco synthetic leather and organic cotton with an eco-wax coating, this style is also water-resistant with reinforced stitching that strengthens the shoe.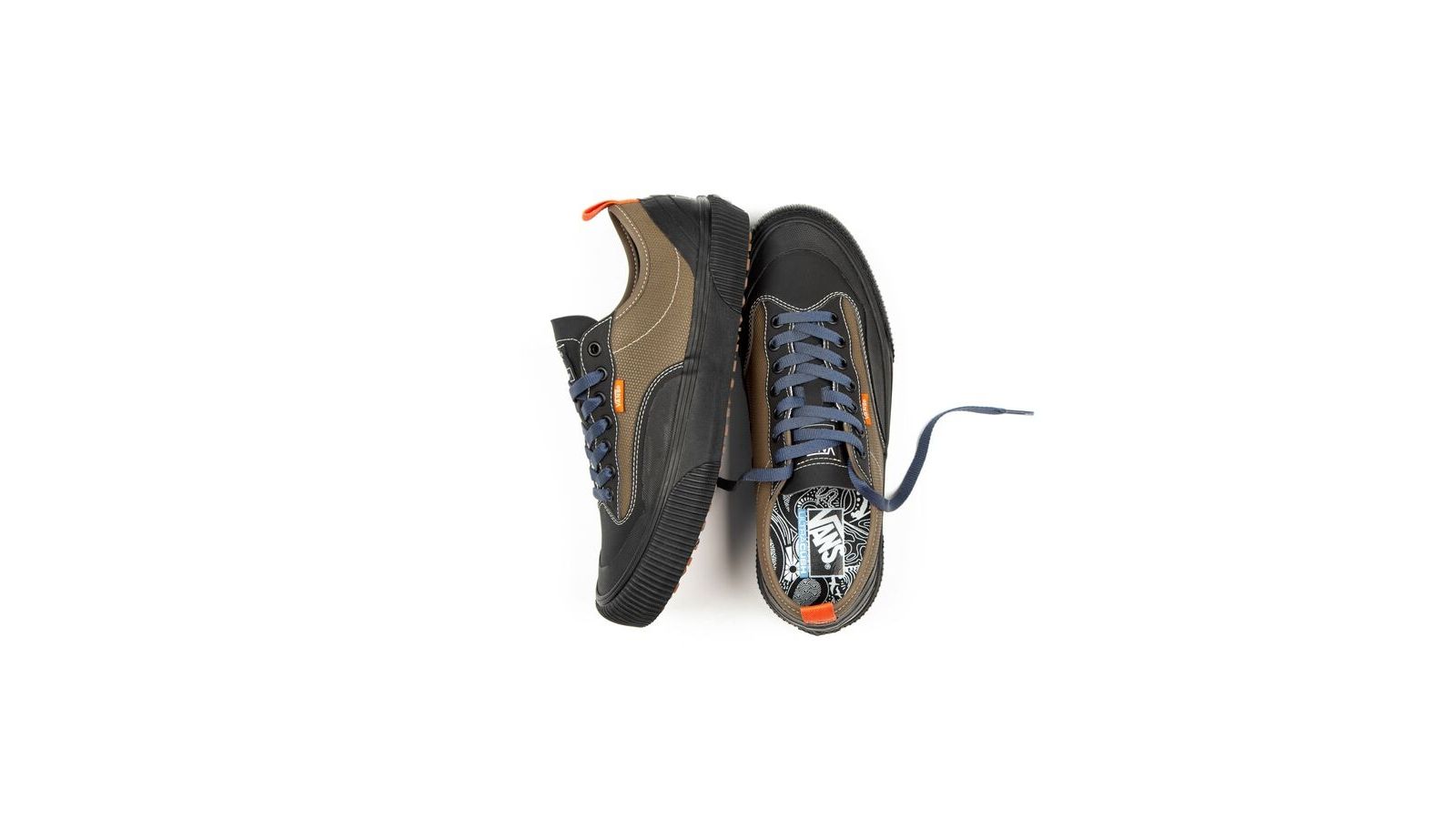 SLIP-ER
Printed with our signature paisley, the Slip-ER is the ideal pre and post-surf shoe, the back of the shoe pushes down making it easy to slip on with damp feet but with a sturdy enough sole to wear outside of home environments. Made out of organic cotton with an eco-wax coating.