Website: voited.com
Made from recycled plastic bottles, Voited's new Outdoor Poncho is made for those days where the weather is miserable; water resistant outside so wearers stay dry, micro-fibre inside so can double up as an après-surf towel and comes in various styles.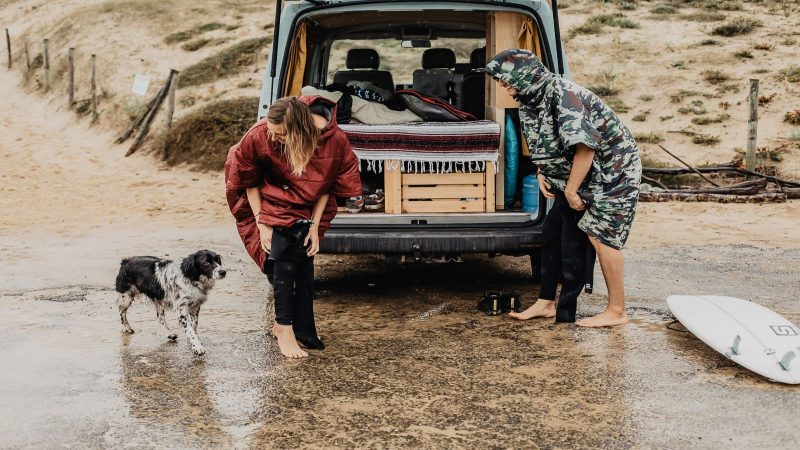 Press Release:
NO EXCUSE!
Bad weather, no problem! Get outdoors and explore with our Outdoor Poncho. Water resistant, ripstop on the outside and absorbent micro-fibre on the inside.
At Voited, we are introducing our packable & water-resistant ponchos for après-surf,
camp trips, unpredictable hikes or extreme sight-seeing. They are water resistant on the outside, towel-like inside, packable and made from recycled plastic bottles. The Voited Poncho maximises your adventures by handling the elements to keep you moving forward.
The poncho has a roomy fit and an extra-long cut so you can easily get changed without flashing the car park.
Available now in Oxblood and Voited Camo.
Instagram: @voited
Facebook: https://www.facebook.com/voited