Neff Streetwear 2016 preview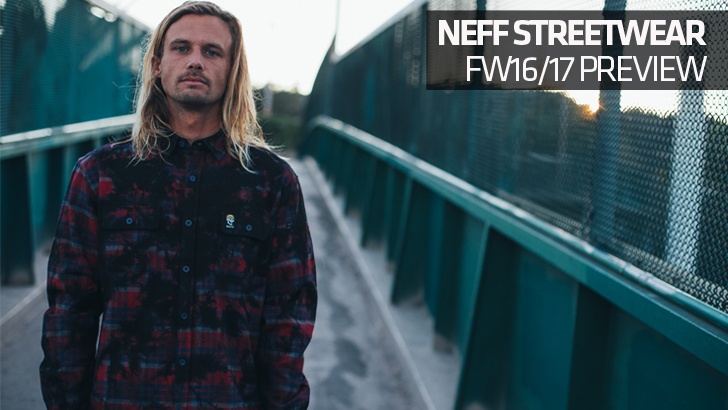 ---
CATEGORY: STREETWEAR
BRAND: NEFF
INTERVIEWEE: Ken Nelson (Creative Director)
---
What is the HOT streetwear trend retailers cannot afford to miss this season?
One hot streetwear trend retailers should not miss out on is the interesting and unusual logo or graphic placement on garments.
What are the main themes and inspirations in your Fall/Winter 2016 Men's Streetwear range?
NEFF has four themes in our FW16 collection, including a Polka Dot Camouflage, Neo Punk Rock(Bad Bunch) Collection, Haze Collection and Camp Tech Collection. NEFF tends to take different themes and ideas then mash them together to create unique, rockable apparel that is eye catching.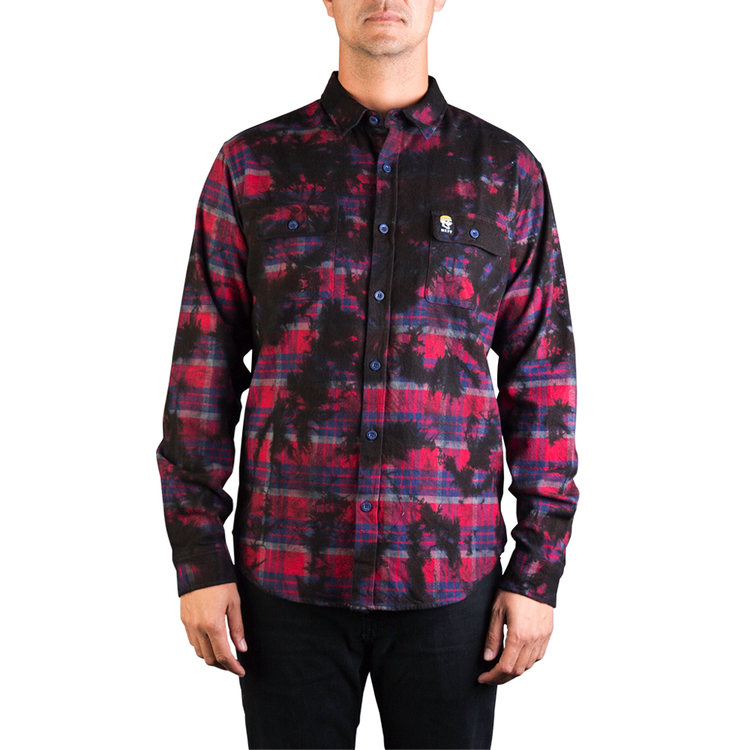 As far as pants go, how are cuts evolving? Are we seeing more straight leg and less skinny cuts? How about flex fabrics?
Cuts are evolving in the aspect that pants are getting a bit baggier or looser – not skinny fit. NEFF uses a classic cut for our sweat pants.
What are the trending jackets for this season? You can also mention performance features and technologies…
In terms of jackets, this season NEFF is focused on texture based materials. Print is added to pieces for a textural purpose, rather than just aesthetic look. Our team is paying more attentionto trim and detail. Less is more and many of our jackets have a subtle drop tail, which serves more for functionality. The function becomes the style.
In terms of colours, patterns and textures, what are the main themes for Fall/Winter 2016?
NEFF is known for bright, colourful and wild apparel. This season, the brand is focused on mixing both subtle and bright colours. We aim to keep it interesting, but make sure it is wearable. This season we are using unique color combinations, not typical complimentary colours. For patterns, we are focused on more textural patterns.
There have been currency fluctuations and shake-ups in the production chain on a global level. How have price points evolved and what are the main price hot spots?
NEFF is a competitive price point brand in the US, and we aim to mirror this overseas.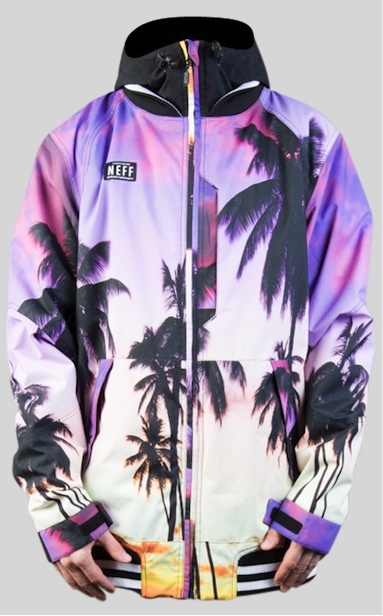 Please take us through two of the key products in your line that retailers need to put on their order sheets.
It is difficult to choose only two pieces from the entire collection. A few key products all retailers should include in their order are:
The squad jacket – this jacket is epic! Babe print on the inner lining, palm tree print on the outside. Taking the best elements of the beach, and including all in one jacket.
Do or die hoodie – From a distance, this sweater looks like it has a wash. From up close, the wash is actually wolves. We also incorporated irregular logo placement, as well as texture from the wash. Definitely an interesting and eye catching piece.
Burger boy flannel – Over dye crystal wash on flannel which adds texture to a normal plain piece, making it unique.