Shiner Skateboard Hardgoods FW16/17 Preview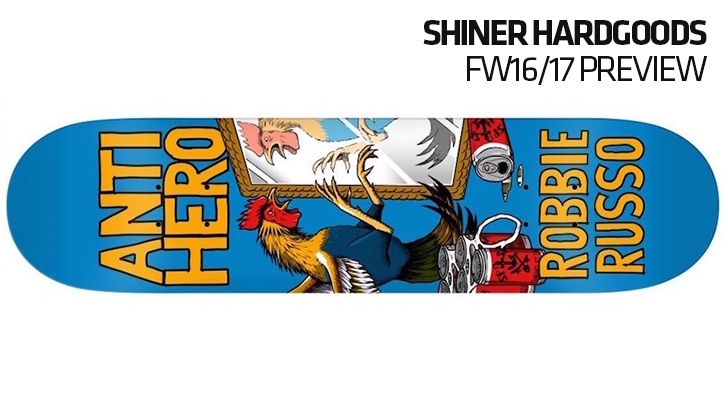 ---
CATEGORY: SKATEBOARD HARDGOODS
BRAND: SHINER
INTERVIEWEE: CHRIS ALLEN
---
What is your impression on active participation in street, park and vert skateboarding in Europe? How is it developing and reflected in hardware sales?
Street is still very popular, park is growing rapidly with the introduction of many new parks indoor and outdoor in the UK. Vert is and always will be a lot more niche as very few skaters can accomplish riding a vert ramp well.
With skateboarding possibly in the 2020 Olympics, we heard wild rumours that someone is developing a novel skateboard deck construction – perhaps without using wood… Will the Olympics provide a new spark in "alternative" board constructions?
Canadian Maple decks have and always will be the most popular option as there is no substitute to this that has the same stiffness and pop. Many new variations to all maple have been developed in the last five years but still have not caught on greatly. Something new is unlikely to prove a great success.
Are there particular hardware trends in Europe that are different to anywhere in the world?
Hardwear trends in Europe are similar to all other parts of the world except some countries choice of board width varies a little.
DECKS
How are deck sizes trending? Does the wider deck trend continue?
Wider decks are certainly most popular in most EU countries. Two years ago the most popular size was 7.75 but now has moved up to 8.0 to 8.25 with sales of 8.5 and up becoming increasingly popular.

Are price points under pressure with global economic developments? What are current price points with the most action?
Price points have been pushed down in Europe due to the increase in many new home and euro brands selling decks for lower prices. US brands are now responding to this. A few year ago, most decks were 55-70 euro but this has been driven down and the highest selling volume is now at the 45-60 euro price. There are also still big volumes of shop boards sold and this still represents over 30% of the total volume.
Are unconventional shapes making a comeback in "regular" street boards?
There's been some bold ones lately. 1 year ago unconventional shapes became hugely popular with brands like Welcome entering the market but the trend is definitely slowing down.
WHEELS
What are the main sizes and best sellers for you?
52mm is number one followed by 54 and then 53mm.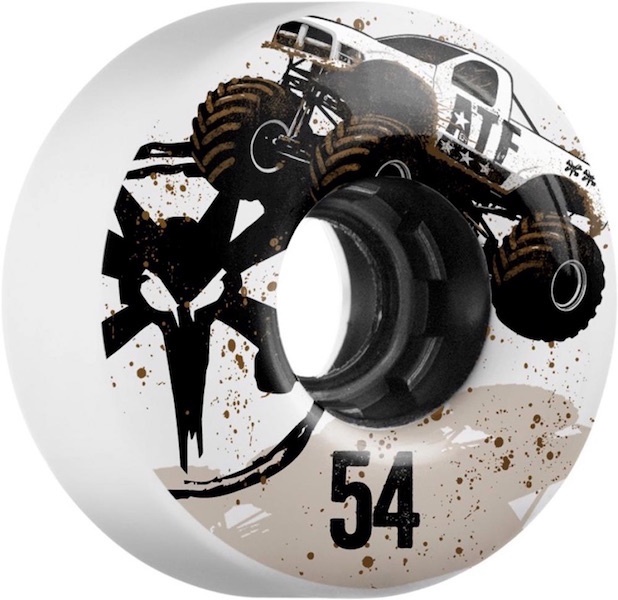 What is the most noteworthy development in the wheels segment?
Spitfire Formula Four.
TRUCKS
Lightness has been a factor for a while? What is your approach and story?
While conventional trucks are still the bulk of the business, sales of hollow, light and titanium trucks have double in sales in the last year.
What do shops and customers ask for in a truck these days?
Good geometry, strength and light weight. Indy, Thunder and Venture are the most popular and those three brands have over 80% of the premium truck business.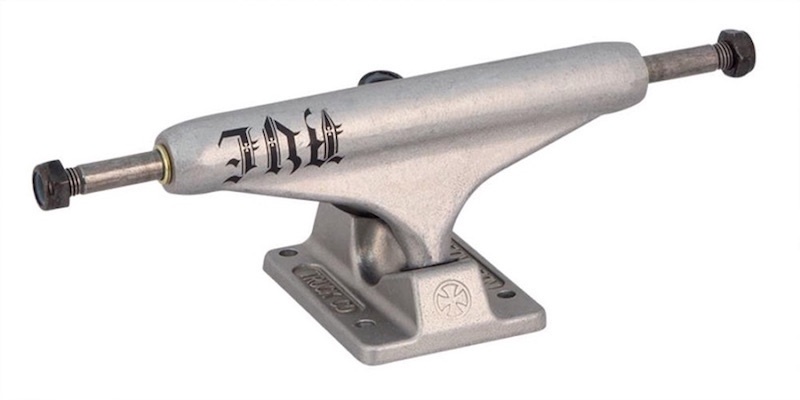 What are the best sellers?
1. Indy
2. Thunder
3. Venture
ACCESSORIES
What is poppin' in skate accessories and what do the shops need to have right now?
Rails have now become the biggest selling accessory in the last year and will certainly grow again for 2016.
Bonus: What is the biggest trend retailers need to watch out for in skate hardgoods right now? Soft regular shaped skate wheels such as longboard softness in a traditional skate wheel shape. Bones, Ricta and Spitfire seem to own this market.