Animal Men's Surf Apparel FW16/17 Preview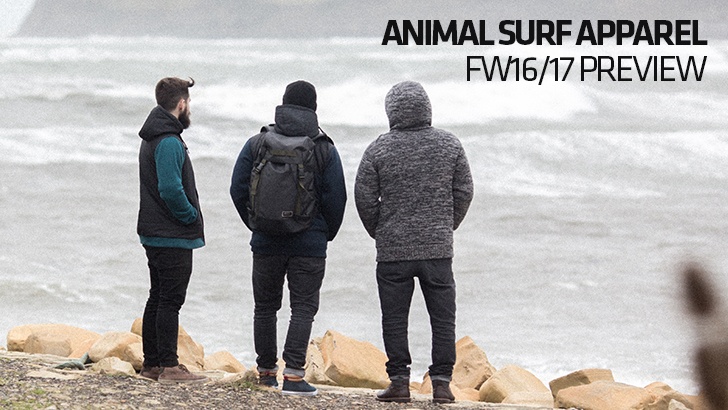 ---
CATEGORY: MEN'S SURF APPAREL
BRAND: ANIMAL
INTERVIEWEE: KARL READ
---
Could you explain you cold water surf apparel game to our readership?
FW16/17 is the first season we have introduced part of the line that's been influenced by cold water surf. The idea came from surfing the local reefs to Animal HQ and feeling the need for product that was functional without looking like the typical outdoor brands that would usually make this product.
Although the initial concept derived from surfing cold water, we see this as an opportunity to design product that offers style with function, which essentially battles the British elements for those committed to living an active outdoor lifestyle in the U.K.
Any collaborations to drive home the message?
We have collaborated with a local surfer and photographer on some tee shirt prints that showcase our local reefs on a good but cold winters day last year. This is the 2nd winter season we have used local surf photography and the reaction has been great. The U.K surfer can relate much more to these kind of shots compared to the cliche perfect wave breaking with a desert Island backdrop.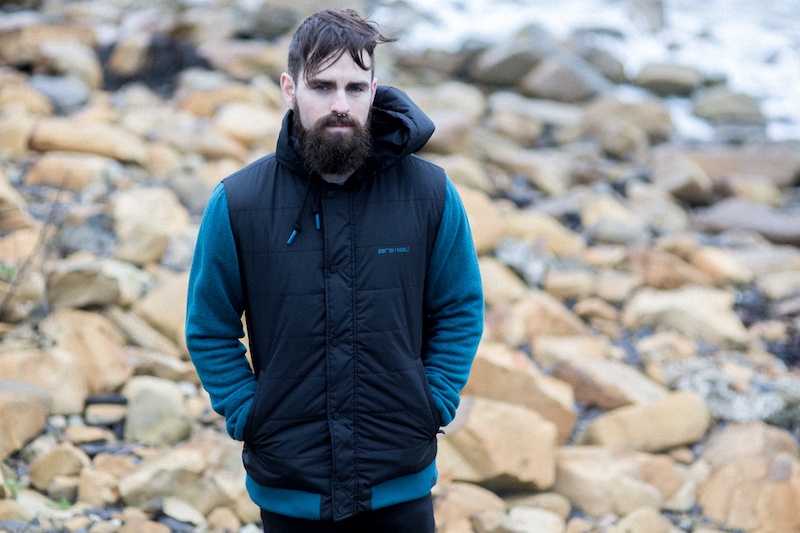 Could you talk us through any tech features.
For the more technical aspect to the line, we have utilised some of our key Winter categories and updated them with technical features.
This capsule collection offers 12 styles across Tees, Hoodys, Jackets, Shirts, Footwear and Headwear.
And colours?
We design the Mainline range into 3 colour stories which can be visually merchandised.
We have designed this capsule using limited colours from each of those colour stories.
That way, it can be visually merchandised with the rest of the range or be pulled out separately as a whole collection with it's own palette.
Please talk us through your key products.
Some key products in the line are our heavy Parka that's borg lined with a DWR coating.
We are continuing with the fabric blocking trend on a couple of our new hoody/gilet styles.
We are using a DWR coated polyester which contrasts with a quilted brushback fleece that we have lined with a Thinsulate wadding to give you that extra warmth.
Heavy gauge, jersey lined, zip through knitwear using twisted yarns also have the Thinsulate wadding.
Another key category for us in winter are our lined shirts. Building on the success of this category we have offered a quilted, brushed cotton twill flannel again using Thinsulate.