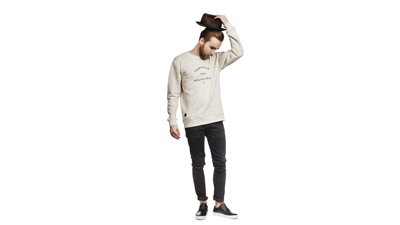 Makia Men's Streetwear SS17 Preview
Retail Buyers Guide: Men's Streetwear SS17 Trend Report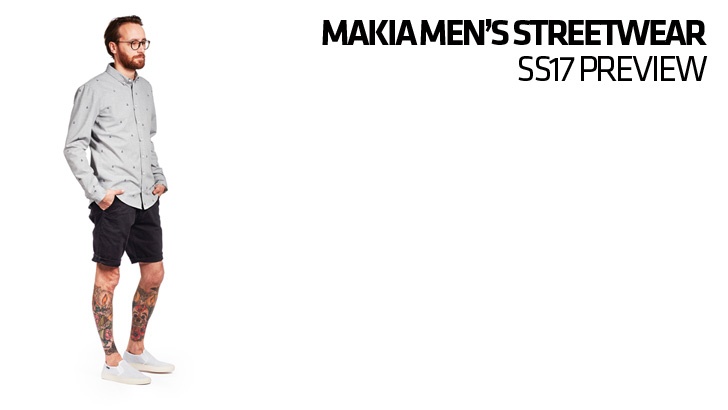 ---
BRAND: MAKIA
CATEGORY: MEN'S SS17 STREETWEAR
---
Where do you see the streetwear market in boardsports right now? What are the challenges and opportunities?
In its perfect spot. We've seen a change slowly happening for the last few seasons, when core boardsports stores are turning into streetwear boutiques and opening their shelves for other stuff than decks and trucks. Thanks to this new wind of buying behaviour, we, for example, have found a completely new market for ourselves. This is a great opportunity for us.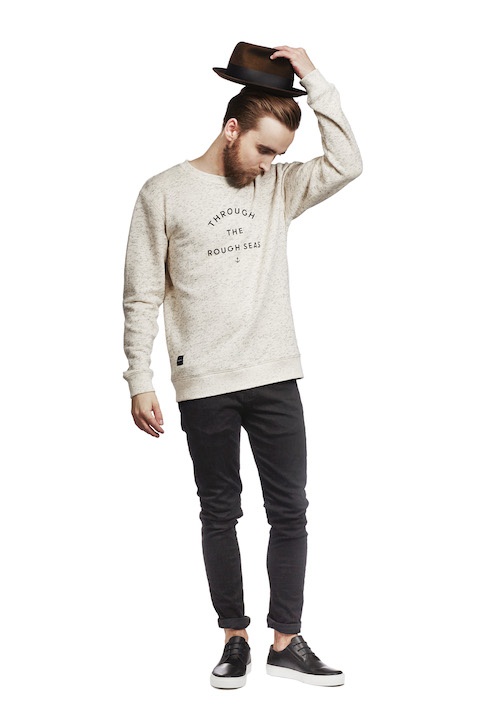 How has your streetwear business developed in 2015/16?
We've made loads of small adjustments the last three seasons to improve our business. From being a global-all-over-the-place brand to a local Helsinki harbour based clothing company that ships to global markets by demand. We went back to our roots in Spring 2016 and decided to stay there. MAKIA is now completely focused on what we know best; urban casual streetwear designed to endure the rough weather that we have to deal with up north. Also on another business note, we like to work by pulling not by pushing, meaning not trying to force anyone to like us. The more honest approach.
It seems that styles and fashions are all over the map right now: 90s baggy pants, high-fashion designer looks, workwear etc. How can retailers make the right choices on what to sell?
We've decided to make it very simple for the buyer. Workwear yes, as our brand is born in that environment but with no crazy twists. We intend to keep things classic, timeless, easy to buy, easy to cross mix and match. We look to offer the world an easy way to get dressed stylishly at an affordable price. That's actually our vision statement.
What are your main styles and inspirations for SS17?
The harbour is where the heart is. We go all the way with the maritime theme again this season and so navy is the driving colour and jackets with a light wax treatment takes a huge role in the collection. We basically take all our inspiration looking out of the office window.
What is THE trending jacket for SS17?
For us, it would be the M65 or any of the other wax treated jackets. Long or short silhouette doesn't matter.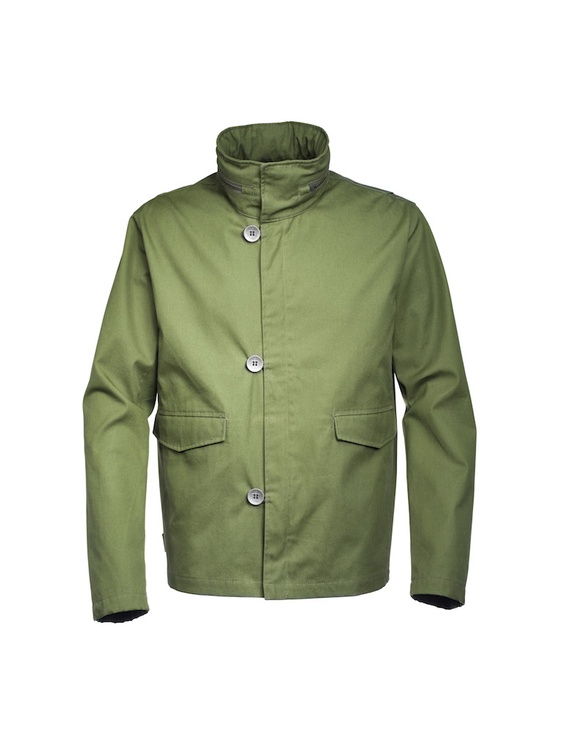 How are pant fits and shorts evolving?
Good question as we dropped out all of our other pants fits for SS17 and only kept the slim fits! In shorts, we went much deeper with chino shorts, nautical shorts but also denim shorts. All above knee length.
Are big logos making a comeback? What are the trends in prints and patterns?
We have never been a 'big logo brand' so we don't really care if it comes back or not as it won't change our way of doing things. But answering your question, no I do not think the big corporate logo styles are coming back very soon as they just recently stepped aside. As what comes to MAKIA we like to keep our logos small and settled. We like branding our products in a more sophisticated tone.
Patterns: We don't really use any patterns, as we like to keep things simple. Navy stripes and different fabric structures would be more our thing this season, as it goes well with the brand story.
Overall, where do you see men's boardsport streetwear in terms of colours, outfit combos, and silhouettes?
Our colour palette consists of 3 main colours ; Navy, Ecru and Military Green. Mixing and matching products right is very important for us. From wearing a 10k coated rip stop Rain Coat together with slim fit khaki chinos and a nice pair of suede Patio slip-ons will do the trick on a rainy summer day.
What are your 3 main products and stories for SS17?
Our Fishtail Jacket has always been the pinnacle piece in summer, but we see a lot of interest also in our wovens. We use a lot of oxford and denim in Spring 2017. Also, we are launching two new sneaker-influenced shoe models that we have a high hope for as shoes have been our fastest growing product category the past two seasons.