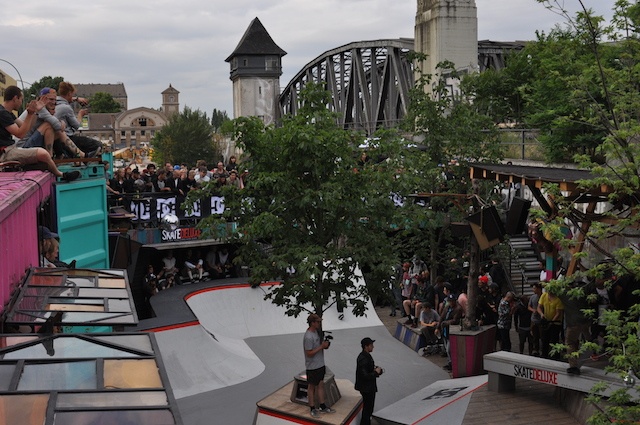 Interview: Bright Summer 2016 Preview
Bright prepares to open its summer tradeshow doors, and after a successful winter event which saw a 30% increase in traffic, the Berlin-based outfit are expecting promising results from this show too. Bright bosses Thomas Martini and Marco Aslam have plenty of nighttime parties, side events and more to boast about in our pre-Bright summer interview.
How has life begun under The PREMIUM Group umbrella?
It started with a whole lot of infrastructural changes, which didn't really make life easier in the beginning, to be honest, but once all that's settled, it will be a massive benefit. For example, we are working on a brand new Premium Group App, which not only offers a great brand overview of all three shows, but also enables users to collect contact details by scanning the ticket of anyone they want to keep in touch with – in other words: bye-bye business cards. Plus, we sent all tickets as a wallet file to guarantee faster access to the show.
What synergies are being shared?
There's lots of different synergies already in place, and we're currently in the process of implementing even more: A common registration system on a shared database, a shared accounts department, shared logistics, the common use of any service provider, a shared communication and joint events such as the SEEK/Bright/Highsnobiety party, "The OFF" which first takes place in Berlin on June 29 and then moves on to NYC for New York Fashion Week in July. And those are just a few things that come to mind in terms of synergies…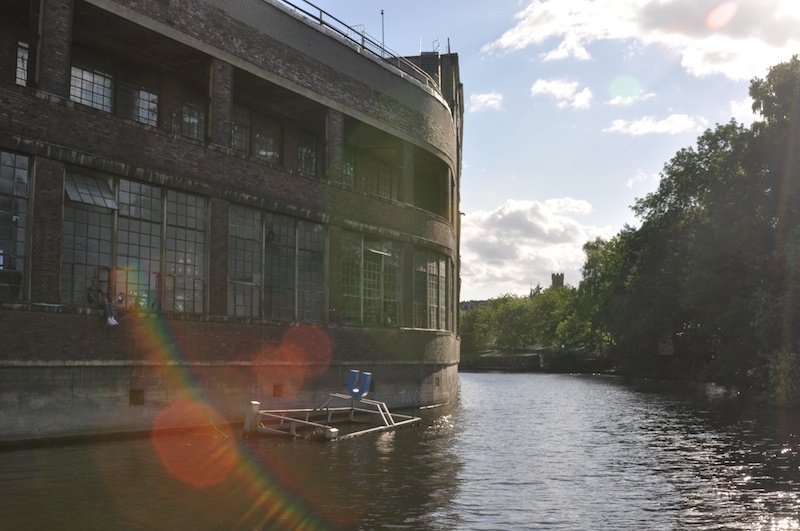 Why do you feel Berlin Fashion week is so key to European retailers?
I think what's really crucial is that, speaking of Bright in particular, the things our show is about is essentially what's happening in Berlin every single day. The strong influence of street-based culture will also be the topic of this year's Bright Drago talks; a series of panel talks organized by Drago Publishing that tackles the issue from many different angles. Generally speaking, I believe that Berlin perfectly showcases and blends every kind of fashion in its various platforms that are part of Fashion Week. That's why it offers more than any other European city.
The indoor skateable area was a big success in January – What can we expect this time round?
The week starts off with the Nike SB x Bright Dog Shit Spot opening on June 27, followed by the launch of Volcom's three-day event "Three Streets to Berlin". The official Bright opening event on the June 28, organized by DC, will be the third event that week. Plus, at the show we will have a skate area once again – featuring daily events, and this summer's issue of Bright Diaries actually focuses on skateboarding and its influence on the fashion industry. Finally, there are going to be some great screenings and video premieres on the list.
Please tell us about any book launches/photo exhibitions to take place at the show.
We will have Thomas Busuttil presenting his latest De Paris, Of London and Aus Berlin yearbooks. WK Interact will present his latest book, and Drago Publishing will host an exhibition of photography heavyweights Boogie and Estevan Oriol.
How was the latest show received?
Having SEEK and Bright in one place, we are showing a portfolio of almost 600 brands in total. More importantly, we managed to attract 30% more visitors to see our exhibiting brands. All side events are within walking distance, so visitors don't have to spend hours travelling from one show to the next – or from the show to the party events at night.
Anything new in eating/food at the show?
Once again we will take care of our caterer: This time there will be sushi at the Glashaus and an Italian espresso bar with great cake and sandwiches in the main hall/Magazin.
And what's the score for night time parties?
DC starts on the Tuesday (June 28) with a skate/BBQ/party event called "Smoke on the Water". On Wednesday (June 29), Volcom announces the winner of the "Three Streets to Berlin" challenge at a party event on a boat right outside the tradeshow. Patta is also doing a BBQ on Wednesday (June 29). Our SEEK x Bright x Highsnobiety party will follow on the same night, and finally there's the closing party with Obey x Bright x Lodown on the Thursday (June 30) with The Shrine and Dirty Fences playing live. So three days packed full of events – lots of things one shouldn't miss.