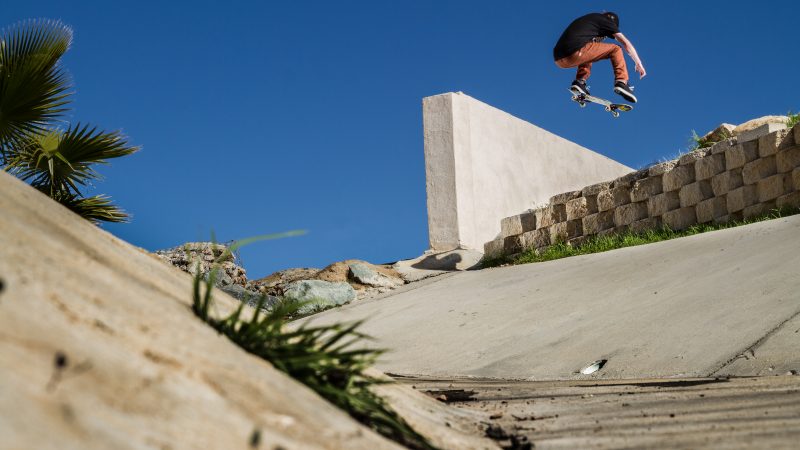 Osiris Skate Footwear SS17 Preview
Retail Buyers Guide: Skate Shoes SS17 Trend Report
CATEGORY: SKATESHOES
BRAND: OSIRIS
INTERVIEWEE: TONY CHEN (PRESIDENT)
How do you see the overall market situation in skate footwear right now?
The market is seeing improvements right now for the endemic skate brands, which is obviously a welcome sign. Judging by the number of reorders we are getting for our Spring collection, I'd say that both end consumers and retailers are starting to tire a bit of the athletic brands interloping in our space.
What are the main price points for a)basic and b)technical shoes in Europe right now?
For basic skate shoes, 50 euros seems to be a key price tier. We've had great success with our Protocol and Relic shoes in that space. They are a good value offering great style at a good price. For spring 2017 we'll be introducing a new model in that price tier called the Mesa. It's got a classic slim skate silhouette that we think will do very well. Our best-selling technical shoes come in around 75 euros and up. The Peril has been a steady performer for Osiris at that price. Over the last year, we've seen a growing demand for the D3 2001 and that retails for over a hundred euros. Love it or hate it, I think there is a lot of nostalgia around that shoe.
What are the main themes and inspirations for your brand's SS2017 skateboard footwear collection?
For our Spring 2017 Collection, we had two main material stories. The first was using textured leathers and textiles that were inspired by traditional work wear and the other was doing prints on various materials including woven and printed textiles and sublimated nylon. Also building on the popularity of our NYC 83, we developed a deconstructed version, with all the padding taken out called the NYC DNC.
It seems that technology is becoming an increasing focus in skate footwear lately. Do you see a trend?
We are definitely seeing a resurgence in demand for more chub tech style shoes. This fall we introduced the PXL which is an updated version of our old Pixel model. It features a large airbag and a multi panel heel cup. For Spring 2017 we'll be introducing the Idem, another tech shoe, but its built on a PU pylon midsole instead.
And speaking of technologies, what are you offering – how have materials and technologies developed for the upcoming season?
There have been advancements in printing and sublimation processes that allowed us to produce shoes with better photorealism. We're working with the French Graffiti artist Huit and we've reproduced his art on a couple models and they came out great. We've done an early launch in the USA for them and the response has been fantastic. We've already received multiple reorders on the styles. Globally they'll be available for this BTS and we are launching high top versions for Spring 2017.
What are the main colour stories for SS2017? How about prints and patterns?
For the 2017 Spring season, we've got some fun prints coming out, including a few Hawaiian prints and a multi-colour tye dye print. For colours we chose a bit more muted versions of blue, red, green and of course we always have black and white. The material story also plays an important role with few unique and subtle textures in the line to differentiate the products.
Please point out the 2 key products in your collection that retailers HAVE to keep on their radar.
I'd say the Protocol in any of its variations continues to do well with the skaters and for a more lifestyle vibe, the Huit Army of Darkness on the NYC 83 high top, we're hoping will generate the same buzz that its done here in the USA.