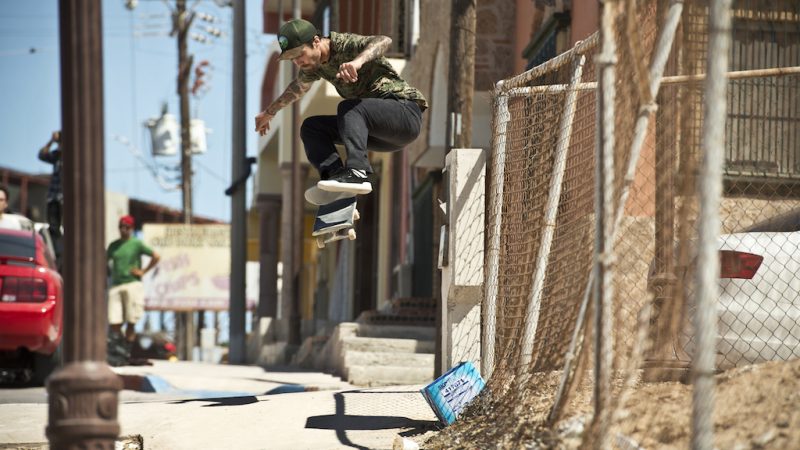 Levi's Move Into Skateboarding Explained
People have been skating in Levi's from the beginning, but it's only recently that the company has set up a department to deal with the category specifically. Filip Elerud has been charged with running Levi's Skateboarding & Performance Collections and has taken the time to talk us through their approach to the business.
Why did Levi's decide to offer a skateboarding line?
Levi's® invented jeans and as long as people have been skateboarding, there's people who have been doing so in a pair of Levi's®. It wasn't until the last couple of years that we've had Levi's® employees who skated, particularly, from our own design team. Our designers began to notice just how many people were skating in Levi's® and saw that we could make improvements to our standard jeans to make them better for skating. This was not so much a "market-driven" decision as it was an evolution of our capabilities and a natural extension of our product offering
And how have you adapted your jeans to adapt to skateboarding?
Basically we've taken an already strong, well-constructed product, and given it features that benefit the actions, motions and impact of skateboarding. All of this without changing the classic aesthetic of the product. The materials used to make these jeans are far superior to any jeans you'd find at a big box retailer. Also, the quality will keep you from having to purchase new jeans so frequently.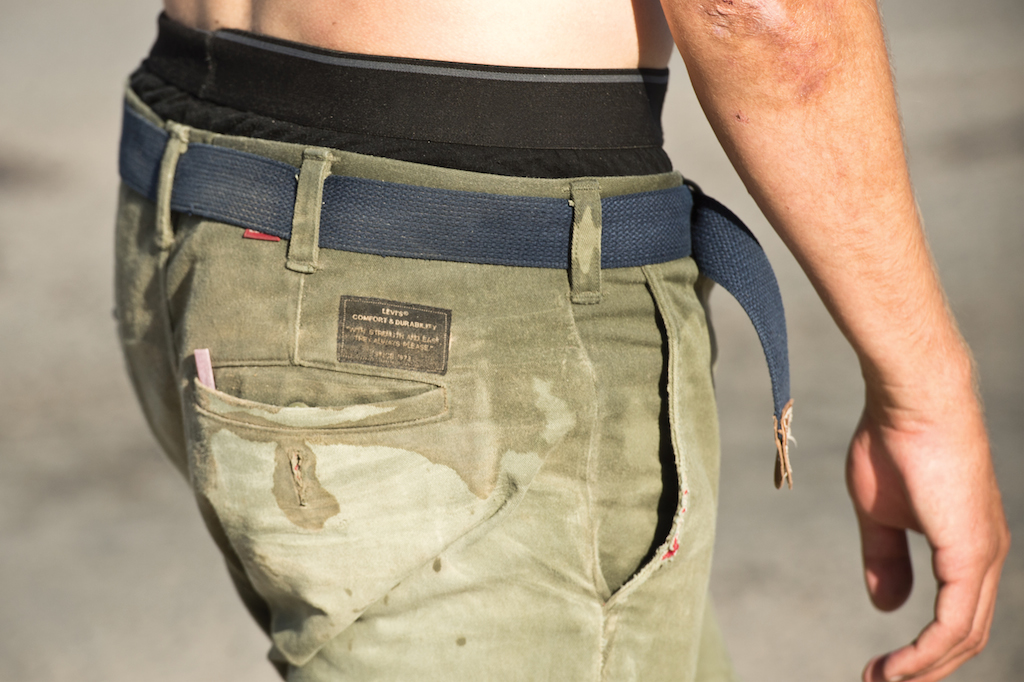 Who's on the Levi's Skateboarding European management team?
In Europe we are a tight crew – it's basically me myself and I, but of course I collaborate and work closely with our local skate sales teams, as well as with partners across the various business functions to make sure things run as smoothly as possible.
How do your European and American offers differ?
We offer the same Levi's Skateboarding Collection across the globe.
Which athletes are you working with?
We work with some great advocates of our brand– Al Partanen, Josh Mathews, Marius Syvanen, Dan Plunkett, Joey Pepper and Pat Moran. We collaborate with them in a way that is authentic to Levi's® and themselves, mainly on our various build projects around the world. We also have a few amazing guys on flow here in Europe.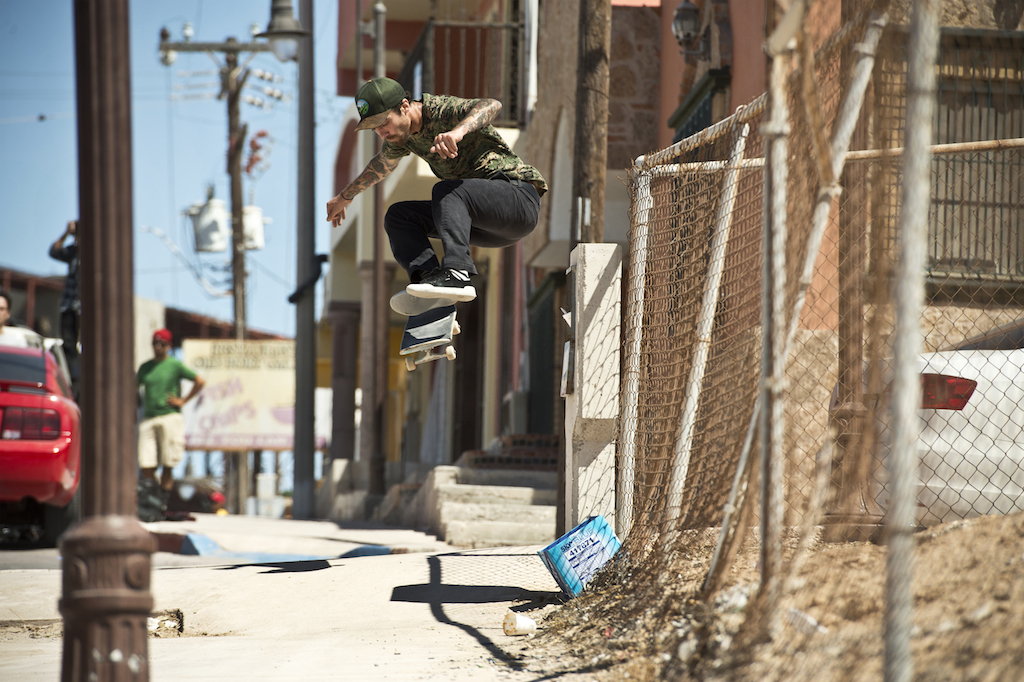 What skate events are you collaborating with/running?
Several. We really try and work closely with the shops, so we do several events and sponsorship programs all the time. We are also working with the good folk at CPH Open for this summer's competition. Anyone who loves skateboarding needs to make sure they are in Copenhagen around August 9-14.
Why should boardsports retailers carry performance jeans?
For the consumers – Quite simply, we have the best product that comes from 140 years of experience. Constant wear testing. Listening to those who wear the product. Fixing the things that need to be fixed and providing the things that are missing.
This collection is not a massive commercial play for Levi's®. It's more recognizing that skateboarders wear Levi's®, that we could make the very best denim for skateboarding and in order for skate shops to carry Levi's®, they need an exclusive collection that can't and won't be sold at major department stores. We want to show our support to the industry by selling exclusively at skate shops.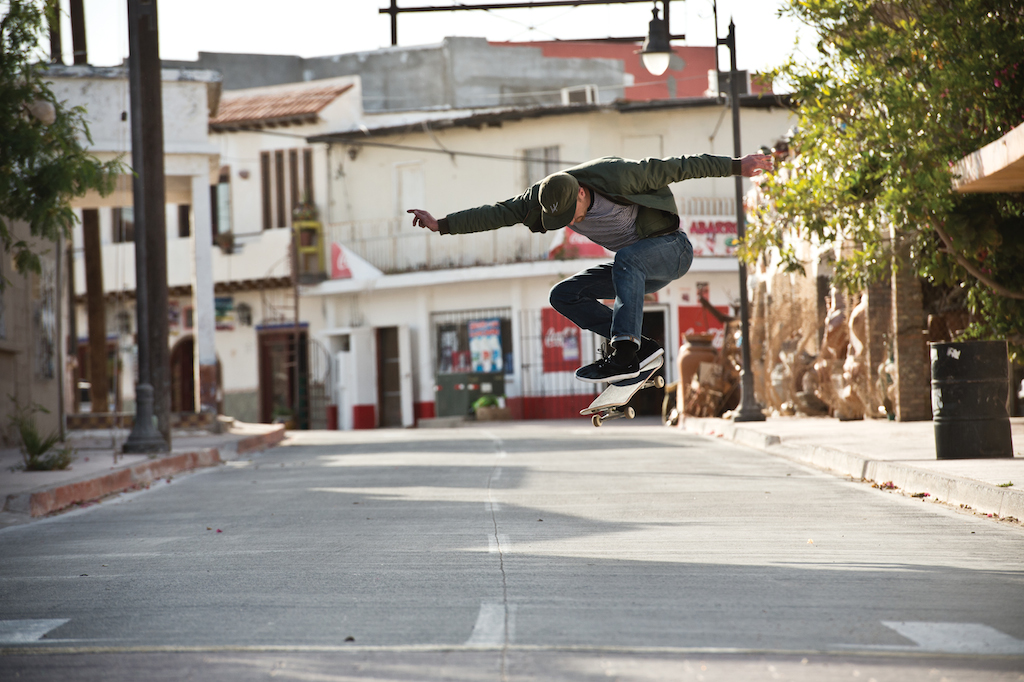 Which have been your biggest European retail partners since launching the skate category?
Our line has been sold exclusively at skate shops from the beginning. Currently we are in over 500 skate shops across Europe. Again, this collection is not a massive commercial play for Levi's®. We want to make the very best denim for skateboarding that skate shops can carry, an exclusive collection that couldn't be sold at major department stores or at our own retail stores.