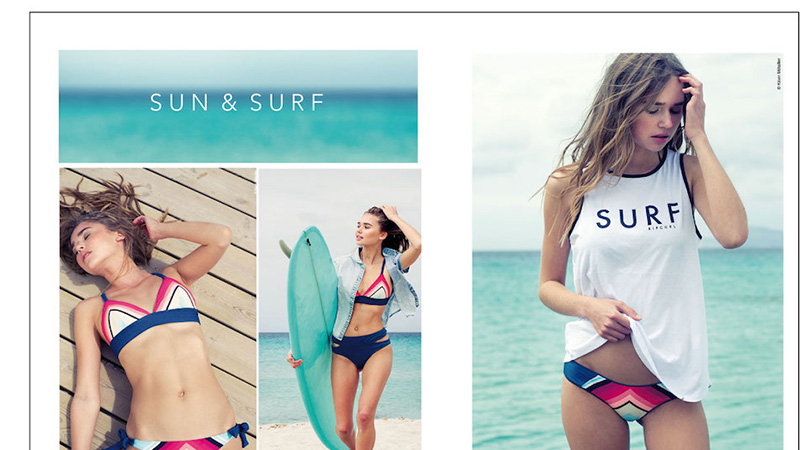 Rip Curl Women's Surf Apparel SS17 Preview
Retail Buyers Guide: Women's Surf Apparel SS17 Trend Report
CATEGORY: WOMEN'S SURF APPAREL
BRAND: RIP CURL
INTERVIEWEE: Valérie Wieser (Head of Design Girl)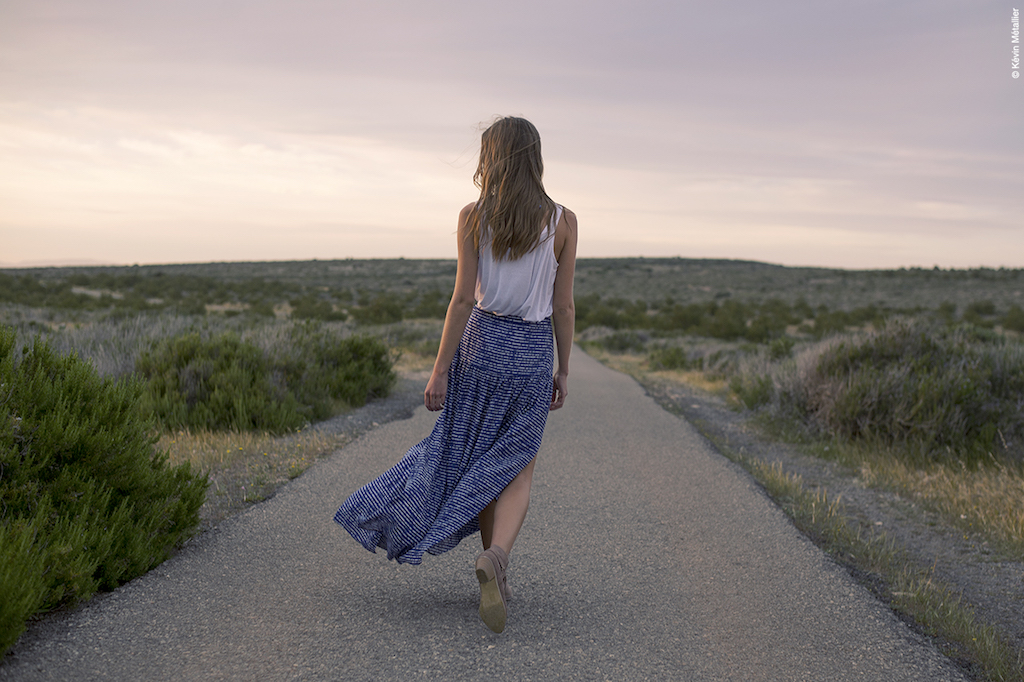 What are the main trends in your Surf Apparel collection for spring/summer 17?
The key for this summer is all about blue!
We were in Ibiza this year to get our Summer 17 inspiration and so the inspiration came from the blue of the mediterranean and the house shutters but also from the fabrics.
The wash is also really important, from pigment dyed to salty wash or dyed prints. It creates a used look which is more and more on trend.
"Kiss the sky" is about a dry area where the colours are less saturated and the sunset is a pastel pink. These delicate colours then mix with the denim indigo blue.  Here you might find a collection which involves a crop top mixing with the high waist long skirt.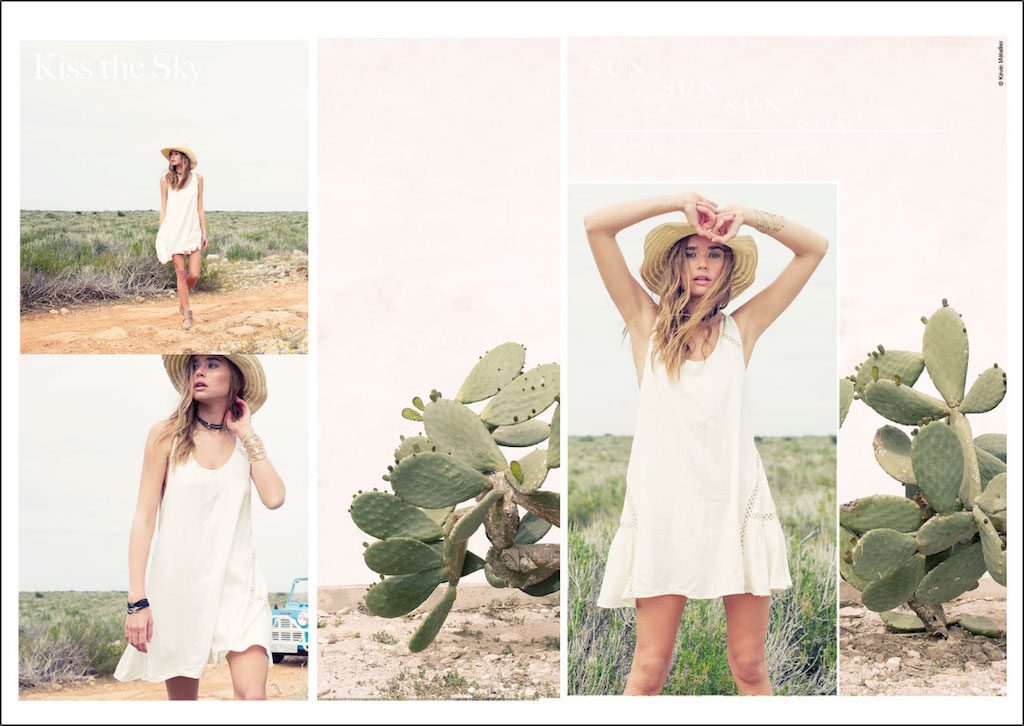 The attention is more on the details in this theme, such as the embroidery like on the jumpsuit chambray.
We were looking to create simple silhouettes which are easy to wear anywhere and at anytime, a bit like a timeless trend piece for the summer beach holidays.
We also have "Ibiza Vibes" which is one of our main themes. The inspiration for this came from the view of the hippy beach life from the 70's. This would involve the white crêpe viscose shirt, pant and swimwear with a touch of the ibiza blue colour, but also with the fuchsia colours as inspiration from the bougainvillea flowers in Ibiza. The island is full of this plant on the white walls and we have some key pieces based on the above.
The key pieces in this theme are the maxi dress with an allover print in crepe viscose. There is also the new beach pant which is wide at the bottom and the hippy shirt with a butterfly sleeve in light viscose woven
The last theme is "Sun and surf". Taking inspiration from the 70's, we also found old pictures of tees, boardshorts and posters to create this theme.   "Surf Daze" is based on vintage ringer tees and fleeces with vintage log prints. The main colours are heather grey, burnt peach and aqua blue. This is a really fresh & young looking collection, strongly linked to the beach vibes.
What role do the patterns and prints play ? Are there any crossovers from other collections / lines?
The allover prints in the summer collection are the most important. These all start with the bikini and then we move onto the other apparel and accessories such as the matching beach bags and towels. It then becomes a full package with cross merchandising available.