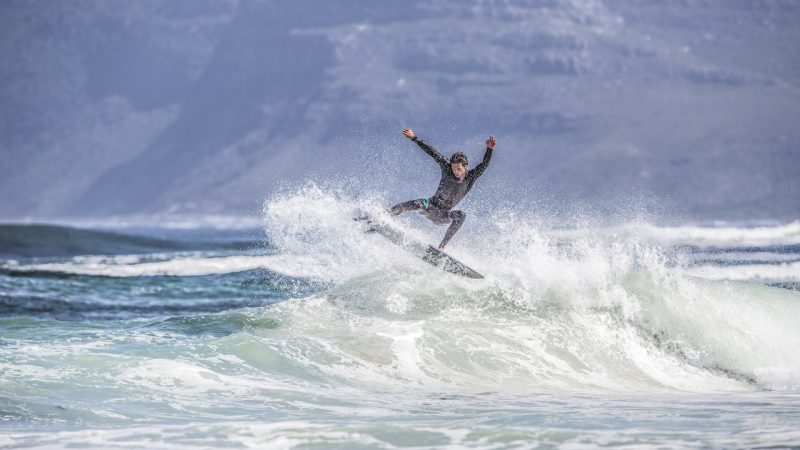 Brunotti Wetsuits SS17 Preview
Retail Buyers Guide: Wetsuits SS17 Trend Report
CATEGORY: WETSUITS
BRAND: BRUNOTTI
INTERVIEWEE: Casper Bleijenberg (GM Brunotti boards & RDP)
Please tell us about how your spring/summer wetsuits line is evolving compared to your traditional fall/winter one?
There is no actual summer / winter in wetsuits, besides the 6mm Hooded variations. 5mm wetsuits are worn 9 months a year in the northern countries. For sure you have real summer wetsuits like shorties, short-arms and 3/2 fullsuits etc.
Regarding neoprene material, tell us about the characteristics and specific objectives of a summer wetsuit.
We use the exact correct patterns, to make sure there are no weak points and no seems are placed on the wrong stretch hotspots. Fit needs to be 100% correct. And extra stretch needs to be in exactly the right panels where stretch is needed.
How do you make sure it's strong enough to last?
We are not using liquid seams or other things which can be affected by sun and tear and wear.
Design-wise, how is the panel construction designed for comfort? How are you working to make your seams are resistant and stretchy?
We are working with a system which can convert 3d into 2d designs, which we make our patterns with. 3D, seams are always in a curve, so the stretch is spread over the seam (as stated above).
What's the role of the lining in your wetsuits? What are its most important features during the summer?
We are using quick dry lining, anti-bacterial and anti-rash material.
In terms of style, which colours and patterns are the most popular for SS17?
We stick to our corporate identity: Rich and nice colourways with clear clean logo placements. For patterns see panel construction question above.
In terms of price, which demographics/levels do you address?
We cater for the whole range – from entry level to high end.
Tell us a bit more about the unique benefits and high-end details of your wetsuits.
3D fit provides the ultimate fit, the right lining at the right areas for multi-use and comes in European sizes. We also use V-foam and flexible taping and a quick-dry lining.
What are your 4 key products in this category for SS17?
Bravo Frontzip single entry
Krypto Frontzip Double entry
Bravery Frontzip double entry fully taped
Xena ladies FZ