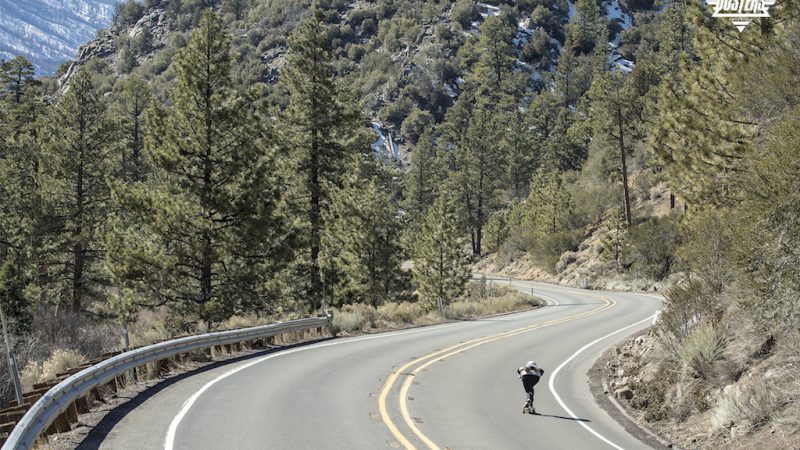 Duster Longboards SS17 Preview
CATEGORY: LONGBOARDS
BRAND: DUSTERS
INTERVIEWEE: Nano Nobrega (Creative Director)
New developments: What is hot and trending in the segment right now?
Construction wise, Dusters are bringing a couple of new downhill models to our line. The new Keen Downhill features a shape with W-concave and V-Ply core for a stiff, fast and stable ride. With attention to the design and details, this board features Metallic Gold Swirl wheels, Metallic Gold graphics and an amazing looking wheel wells showing through the vertical ply core. The Perch, is a perfect hybrid longboard for high speed hills and tricks. Looking more like a stretched out popsicle deck, a 9.5" x 36' functional shape with kick on nose/tail and the new limited Orange Kryptonics, you can go from a hill straight to a bowl with this board.
Cruisers are on a come back and we launched a whole line of cruisers based on a solid artist collaboration with a group called California Locos. We also have collaborated with some graffiti artists to create true pieces of art that can not only look good but perform even better in parks or street. Shops are after good looking cruisers with a good hybrid performance between a commuter and a shredder.
Technologies and board constructions are important topics in longboarding. 
a) What are your main stories for next season?
The Keen Downhill featuring a heavier and stiffer W concave shape for higher speeds and our new cruiser collaboration with California Locos that include big names in art like the king of Cholo graffiti, Chaz Bojorquez and the John Van Hamersveld, the guy behind Endless Summer and album covers for Rolling Stones and Beatles.
b) How do you help retailers communicate these developments to customers?
With online and in-person sales meetings and through clinics that we provide to our major retailers, we are constantly lecturing our buyers and store managers. We also provide extensive sales tools through a variety of material like catalogs, videos and photos.
What are the hot trends in accessories?
We don't do accessories.
Please tell us about your 3 main products for the season?
• Keen Downhill (mentioned above)
• Pearch (mentioned above)
• California Locos cruiser series – A collaboration with 5 artists called the California Locos. This collab will be followed by a variety of art shows and events to promote the boards.