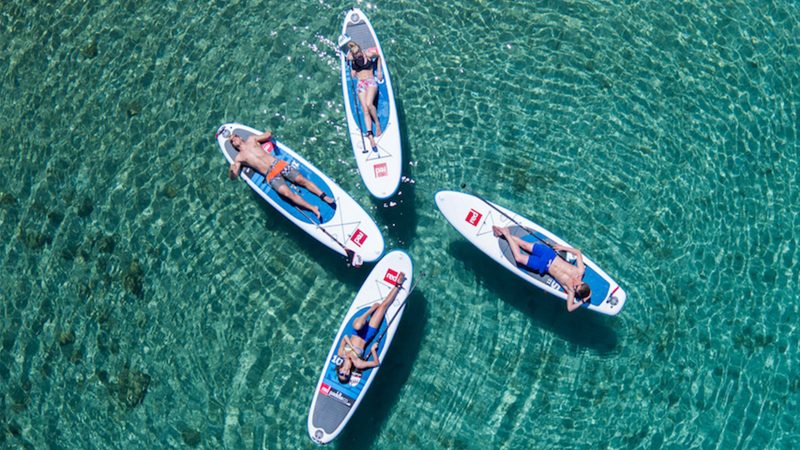 Red Paddle SUP SS17 Preview
Retail Buyers Guide: Stand Up Paddle SS17 Trend Report
CATEGORY: SUP
BRAND: RED PADDLE Co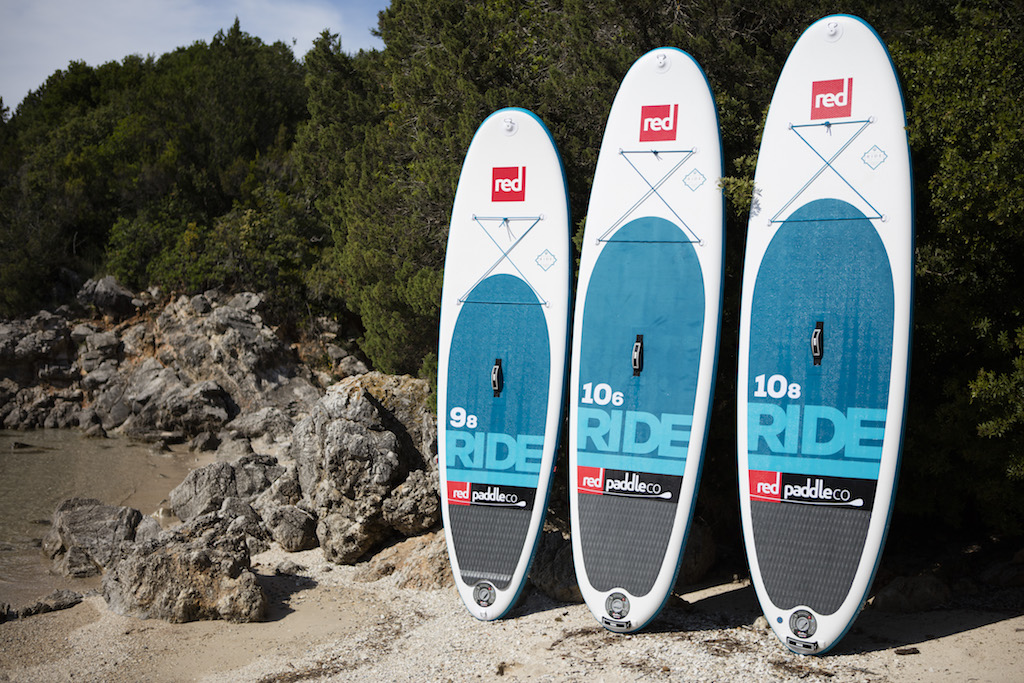 How has the European SUP business been over the past 12 months (in %)?
We are still seeing good solid growth with up to 40% growth in the key markets. The early season rain across central Europe made for a late start but the signs are that this is being made up for through the mid season. 
What are the main 2017 trends in Stand Up Paddleboards in terms of sizes, shapes and features?
We see the continued trend towards easy to use 10'6-11' boards as being the main sellers. There is an increasing trend towards premium inflatable touring and racing shapes. We are now able to offer a board that is exceptionally rigid and light at the same time, which really makes the touring shapes an option even for more experienced paddlers. We are also seeing great opportunity in the multi person boards. This is something that our hard board cousins can't offer due to the size of the boards so this is one of our focusses for next year.
What's new with your inflatable board construction? And where do you see inflatable sales heading?
We continue to work with our partners to develop the MSL material. We are the only brand that can use the MSL technology. This material allows us to produce boards with more rigidity but lighter weight. The secret is in the way we laminate the various layers together. We are now using a custom built machine to precisely control this lamination process. Basically we are now able to focus our development right down to the fibre level rather than just gluing layers on top, which was the old way.
Which sector of the market are you focusing most energy on? (iSUP, Race, Touring, Surf) and why?
We are focused on increasing the performance of all our boards but we have put a stack of development into our Race division. We created a dedicated project to develop the world's fastest inflatable Race boards. We have designed and are in the process of patenting our new FFC system. This system works to stiffen up the front section of the board. Working in partnership with our RSS system you now get a board with unrivalled waterline consistency. Add to that the shape development and we have been able to produce a range of inflatable race boards with lightning fast performance. Our 2017 14' Elite is capable of being at the head of the field and is a game changer and will make even the die hard composite board riders stop and check it out.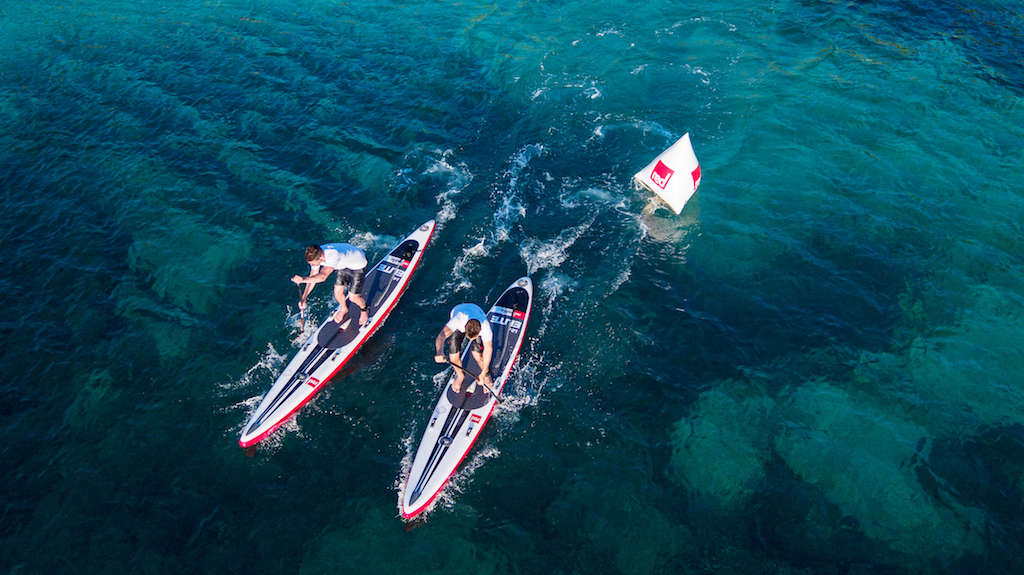 Please tell us about your new technologies or product breakthroughs for 2017?
Along with our FFC development we have also been working with the team at RAM mounts. Our 2017 boards now have RAM compatible fixings on them that allow you to fit a whole range of RAM attachments to the board. It is now much easier to mount cameras, GPS untis and fishing gear to the board.
Which country market has been the most interesting for you and why so far this year?
The UK has been growing really well. This may change next year with the falling value of the pound. Eastern Europe is coming up fast as well.
What opportunities do you look to capitalize on for 2017?
Getting more people on the water on a premium inflatable board is our mission. There is a lot of bad products in both hard and inflatable boards out there but we are committed to producing the best gear that does what we promise it will. We keep focusing on making the real deal and not some form of compromise.
How have prices evolved for the hardboard / inflatable categories and what are the main price hot spots?
Our prices remain unchanged. There is now a clear demarcation between the cheap stuff and the premium sector. We focus on creating a product with great performance and value for money. A second hand Red holds it's value meaning that while the upfront costs are a little more it is a better proposition in the long run.
Take us through your two key products for 2017
We have developed the Red Dragon concept. It is set to bring new life and direction to the SUP Racing scene. The Dragon is a 4 person racing machine that goes quicker than any other board on the water. It brings SUP into the realms of a team sport and allows you to build strong team relationships. We see this as an exciting development in the racing Scene. We plan a world championship in Barbados at the end 2017 and are busy putting together a whole load of national events.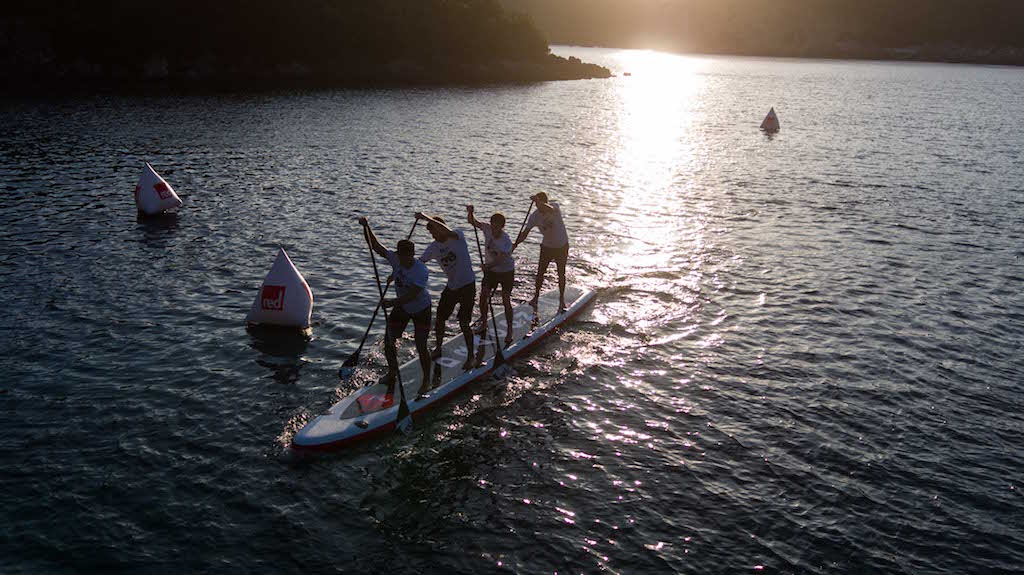 As mentioned before our 2017 14' Elite is the fastest board we have ever made. It is the fastest inflatable ever made too. The focus on the outline shape, rocker line and new FFC stiffening system gives you a super fast board that is capable of beating all comers.