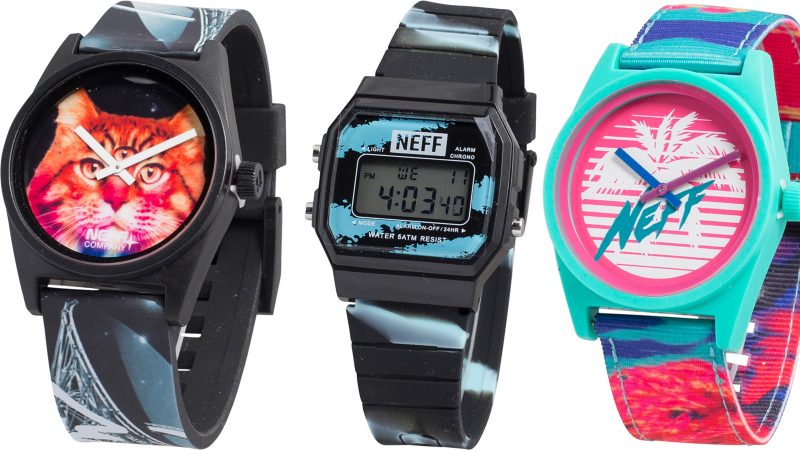 Neff Watches SS17 Preview
Retail Buyers Guide: Watches SS17 Trend Report
CATEGORY: WATCHES
BRAND: NEFF
INTERVIEWEE: KEVIN DELL (DIRECTOR OF MERCHANDISING)
What are the current big trends with boardsport watches retailers need for 2017?
Key trends include analog movements, textured prints, and wild graphics.
What are the main price points in terms of revenues and what is the price point ceiling for selling watches in boardsport retail?
Neff is positioned as an opening price point brand within the action sports watch landscape. Our watches are built around being a fun and fashionable accessory that tells time. Key price points for us fall into the $20-$45 USD range, but our offering also includes some more elevated styles with metal cases at up to a $65 price point.
What are your main stories in terms of styles and materials for 2017?
We have two key stories: Spacetime, and Bae-cation. Both stories coincide with and complement our apparel offerings for the season. Spacetime features weathered crystal washes and wild outer space imagery. Bae-cation is centered around saturated tropical colours and beach babes.
In terms of functionality, what are the main features customers demand from a boardsports watch?
Neff customers are looking for exciting, fun watches that help them stand apart and are durable enough to hold up to their lifestyle.
Please give us a preview of the 3 key products for next season.
Daily Woven – Miami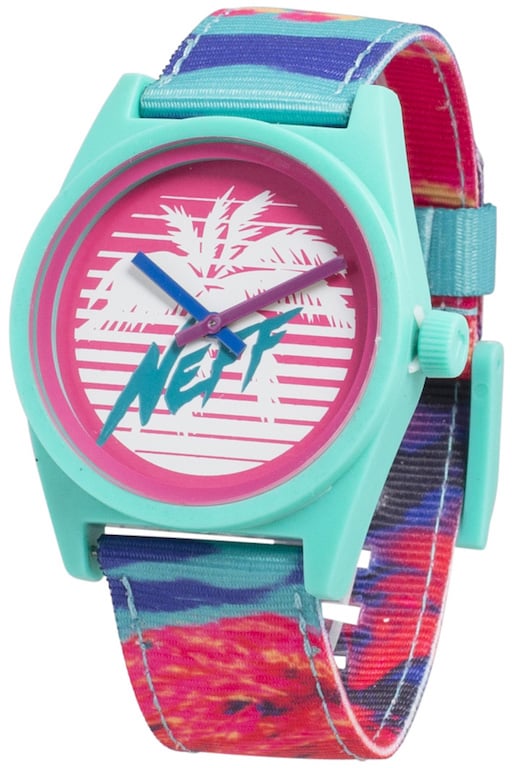 Daily Wild – Meow

– Flava – Black/Ice (image top of the page)