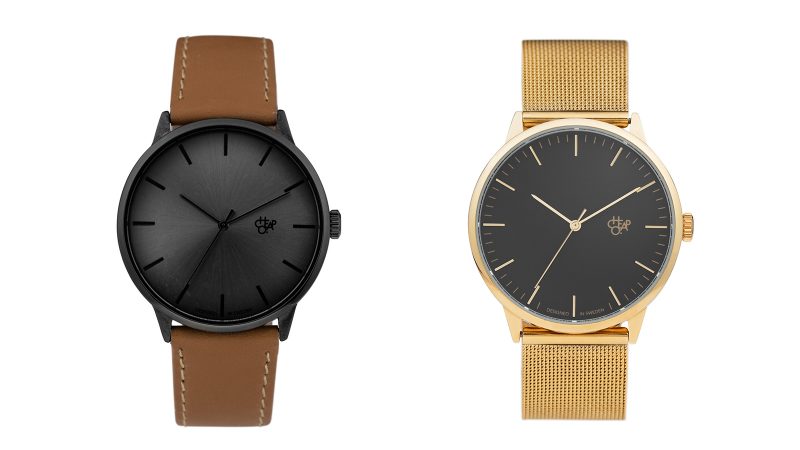 Cheapo Watches SS17 Collection
Retail Buyers Guide: Watches SS17 Trend Report
CATEGORY: WATCHES
BRAND: CHEAPO
INTERVIEWEE: Viktor Telégin 
What are the current big trends with boardsport watches retailers need for 2017?
Hard to say, but they do seem to like our simple Scandianvian design influenced by skateboarding, music and art.
What are the main price points in terms of revenues and what is the price point ceiling for selling watches in boardsport retail?
We believe that good looking watches shouldn't cost you a fortune. That's why we offer great looks, great quality and great social values at prices anyone can afford. Our price range is between 55€ and 70€.
What are your main stories in terms of styles and materials for 2017?
We have a collaboration with Los Angeles-based headphone brand Loud, for Fall/Winter 16. The collab includes a watch and a pair of ear buds made out of both teams' old skateboards. All the profits from this collab will be donated to the cochlear implant foundation Let Them Hear, benefiting the deaf and hearing impaired, specifically those lacking adequate access to funding and healthcare resources.
We also have two new pro models coming out. One with Swedish skate legend and our friend Ali Boulala. It has a gold case, with a matte back dial and a black denim strap. It looks like Ali if he was a watch. The second pro model has been made with Swedish snowboarder Caroline Degardh. The name of that watch is Fika. The ritual of Fika is more Swedish than meatballs and IKEA furniture combined. At 3 o'clock every weekday we Swedes gather for a cup of coffee and some pastry. And since Caroline is a big fan of fika, the name and the design of the watch came naturally to her. It has a coffee cup instead of our logo, and instead of the 3 o'clock time index it says FIKA. It is in all-black with rose gold details.