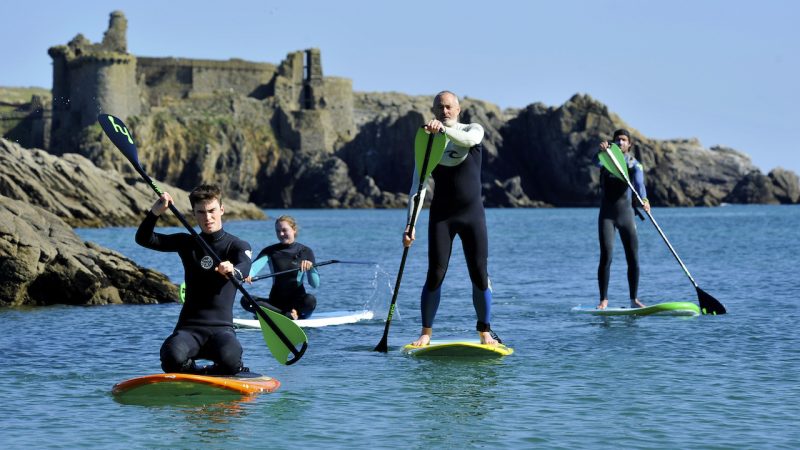 Hold Up Paddle – Tackling Everday SUP Needs
Focusing on the world's first double-blade all shores paddles, a new French company aims to tackle problems arising from SUP. Launched last year, Hold Up Paddle's products help SUP-ers get the most out of their paddling experience. SOURCE spoke with company President, Patrick Rignell to find out more about this exciting company and its innovative new products.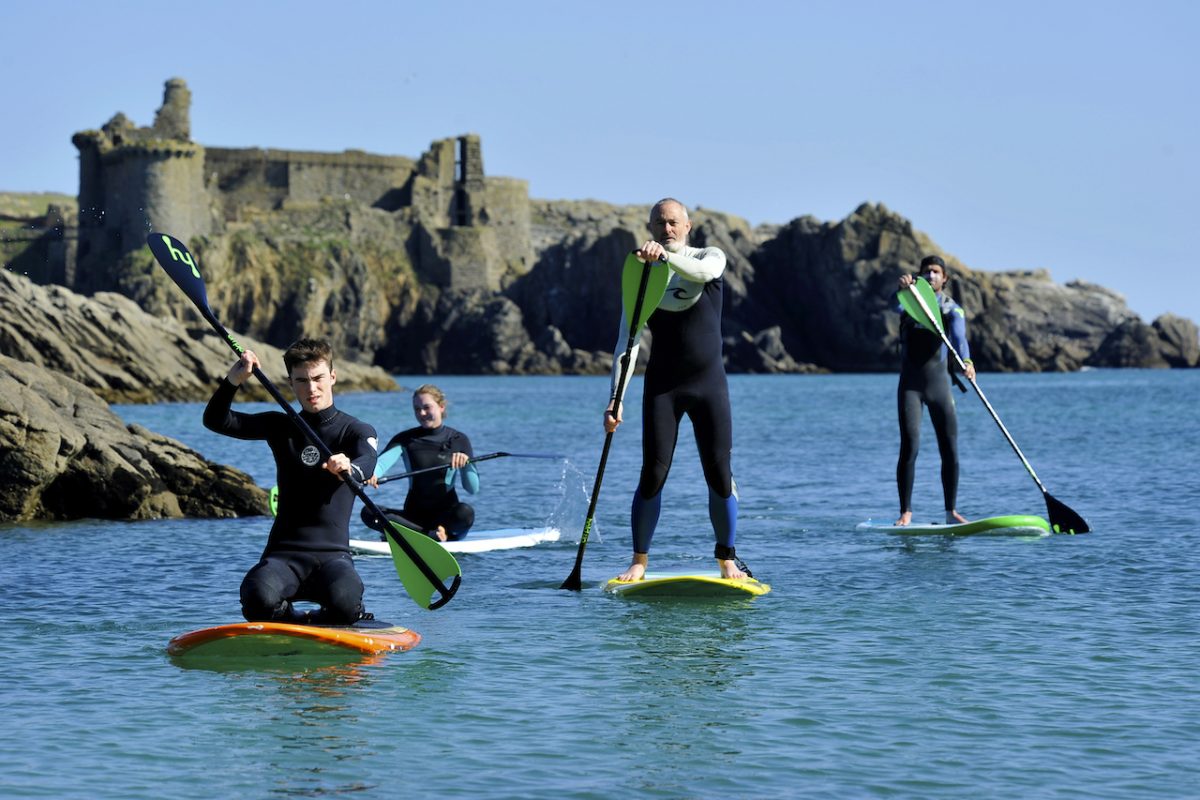 Please give an overview on how and why the company began?
The company came into existence in 2015 following an initial idea from Antoine Delonde, one of the co-founders to create a unique double-blade all shores paddle for stand up paddlers. Our all shores paddle allows beginners and even more experienced users to get back to shore when they are battling strong currents, wind or even simply tiredness.
Who is on the management team, and what are their backgrounds?
Antoine Delonde – Antoine is responsible for product development within our company. He is behind the creation and development of our innovative products. Antoine also owns and runs his own surf school. Many of his ideas have been born out of his observation of the difficulties commonly encountered by his students or other local SUP paddlers.
Mikael Bargeolle – Mika is primarily responsible for sales and marketing within the company. Like Antoine, he is a keen surfer and SUP-er. Mika is familiar with the outdoor market having previously worked in a sales and marketing capacity at Carhartt.
Patrick Rignell – As both a lawyer and a British national I am primarily responsible for the legal and contractual matters within the company as well as liaising with our foreign manufacturers and clients. I am enthusiastic but a late starter to stand up paddle having got into the sport in my late forties. So I am particularly sympathetic to the needs of the older and less experienced SUP paddlers!
What is the company ethos?
Our primary drive is to seek innovative solutions to difficulties commonly encountered by stand up paddlers in all its disciplines.
What sets you apart from your competitors?
Innovation is one of our key strengths. We have already created the world's first double-blade stand up paddle with the upper blade being directly integrated around the handle.
We are currently launching an innovative dry bag which perfectly fits onto our expedition board and which, when combined with our new lightweight and extremely compact Le Tunnel tent, will allow the more adventurous paddlers to easily set off on multi-day trips.
Could you tell us about the way in which you use local resources in your products?
We are headquartered in France. All our design, product development, sales and marketing activities are conducted from there. However the majority of our manufacturing, like that of many of our competitors, is sourced in Asia.
What do you find important about the European market?
As a major market for stand up paddle products and still having a strong potential for growth it is hard to ignore. We find the diversity of uses to which stand up paddle is being put across different countries in Europe particularly interesting.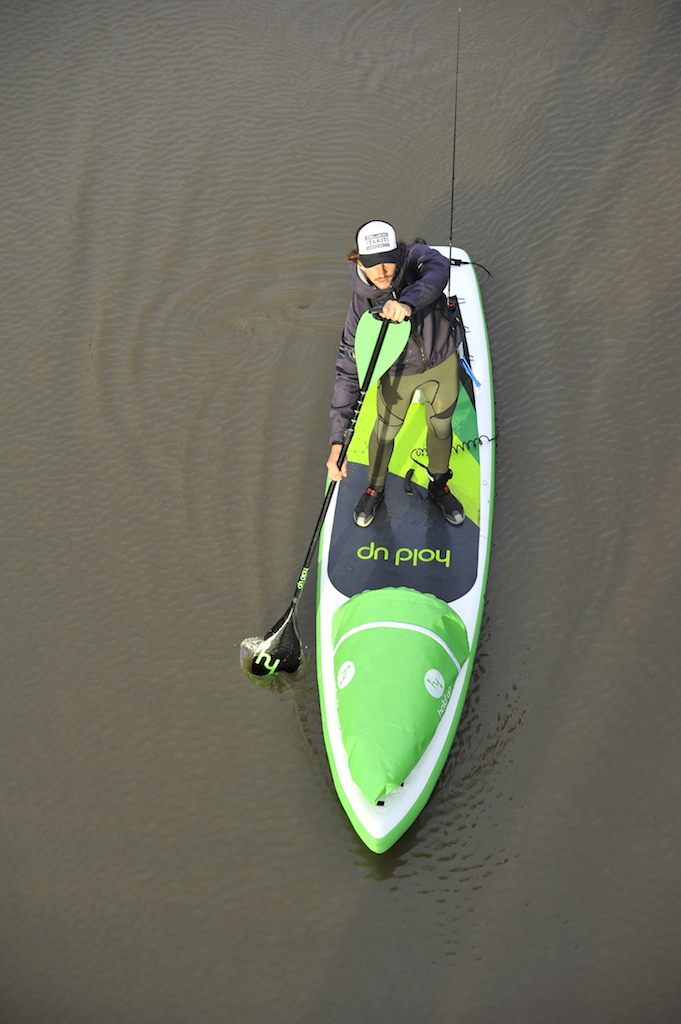 How do you support athletes and boardsports?
As a young company we currently have limited means to provide sponsorship. We have therefore chosen to provide equipment to opinion leaders across different SUP disciplines such as SUP fishing and SUP surfing.
What other marketing are you running?
We are primarily marketing our products through the specialised press and social media as well as attending trade fairs such as the Salon Nautic and Grand Pavois in France and ISPO and PaddleExpo in Germany.
Why should retailers sell your brand?
Because we provide unique and innovative products which respond to the real needs of stand up paddlers. As well as being functional, they look good too.
What do you see for the future of your company?
We want to continue to grow our geographic footprint, expand our product range and maintain our reputation for innovation. Clearly we see both the United States and the development of our distributorship network in other overseas markets playing key roles in our future expansion. After this year's successful launch in France we will be actively looking for distributors in overseas territories.
What do you see for the future of the industry?
Stand up paddle has a bright future ahead of it. Like many in our industry we see many opportunities for continued growth in this sport across the world. It is surprising how many people are still discovering stand up paddle even in a country like France today!
www.holduppaddle.com
Head Office Address: 13 Route des Conches, 85750 Angles, France
Tel: +33 781 92 72 38
Email: holdup[email protected]