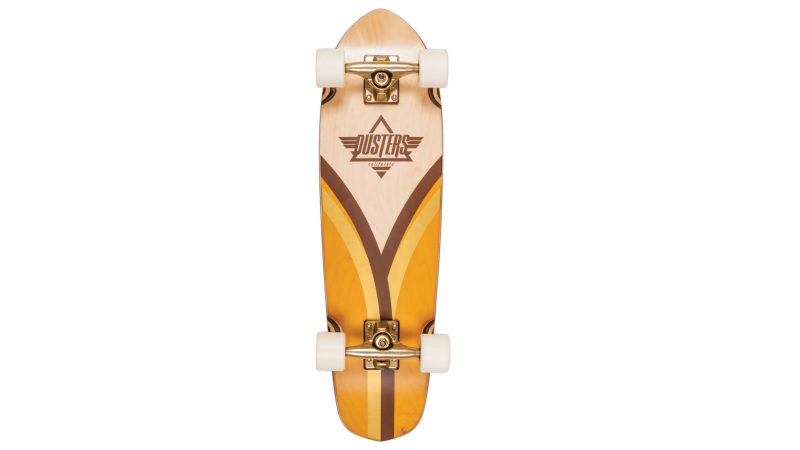 Dusters Cruisers 2017 Preview
Retail Buyers Guide: Cruisers 2017 Trend Report
Category: Cruisers
Brand: Dusters
Interviewee: Nano Nobrega, Dusters Brand Manager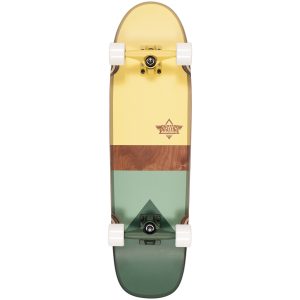 It seems like the category took a sales drop about two years ago. How have revenues in the cruiser segment developed since?
Most categories move in cycles. The rapid growth of cruisers and longboards definitely started to plateau about 12-18 months ago. With growth comes expansion, there has been an overwhelming amount of new brands in the market causing saturation of product. Another contributing factor is over distribution coupled with other global issues which has definitely affected the category. Too much inventory being pushed through a channel that plateaued has had a compounding factor this year. I would say that EU has been affected by this far more that the rest of the world with revenues down around 15%. The global numbers are stronger than this, so overall if we look at the international numbers we would expect single digit decline for this year.
How can retailers generate growth and customer interest in cruisers?
Every region is different. I think remembering that there are different types of people who buy this category, from the hard charging "core" customer to what we would call the recreational / transport customers, and very importantly women. We ensure stability by developing product for any one that wants to step on a board. All these groups require functional product that performs, but probably look at their buying decisions a bit different. For the recreational customers we have to think of this as a lifestyle category. For 'Dusters' point of view, we need to engage the customers with stories and create strong content with the brand that will resonate with a lifestyle the user can connect with. Every brand has or should have its own identity and stories to tell. With Dusters, it's all about the Californian, beach/skate lifestyle and everything that comes with it; fashion, art and music. Retailers need to work closely with each brand they carry and not only sell "another" product. They need to become an extension of it, a house that will not only represent these brands but help tell these stories, and sell the lifestyle. This can be done through marketing initiatives, events, collaborations, and strong business partnership.
What's new and fresh? What are the main technical developments? How are today's cruisers different from 3 years ago?
Each brand has different approaches to keep things fresh. As a lifestyle brand, we are focused on telling new stories and creating strong content. We are doing that by developing new collaborations that support the roots of the brand like exploring California, skateboarding, surfing, snowboarding and having fun showing how we have boards for every type of terrain. We have taken a lot of time developing product differentiation. If you pick up a Dusters board, the fit/finishes, small details in graphic application processes, different wood species, new types of wood finishes, ink applications, and printing processes really makes our boards stand out from the rest of the pack. All that is, of course, backed up by our quality manufacturing capabilities. DSM that manufactures many core skateboard brands in addition to Dusters has developed propriety manufacturing processes that are continuously improving the functionality of our boards through mold, pressing, and material development. In the past year we have new improved urethanes, upgraded our bearing specs and utilised unique and stronger constructions. Functionality, design and style run cohesively to keep it fresh.
Please tell us about your 3 key products for the season and what makes them special.
A big push as we move in 2017 will be collaborating with the California Locos, a group of old school LA based artist's, with deep roots in skateboarding and the art world of California. Among them we have John Van Hamersveld, the creative mind behind the Endless Summer poster, surfer magazine and a few album covers for the Rolling Stones and the Beatles. There's also Chaz Bojórquez, the precursor of stencil art and the godfather of graffiti cholo writing. Please check out californialocos.com for the fill history on this group of artists. In addition we have our on-going partnership with Cindy Whitehead (@GirlIsNotA4LetterWord), and lastly we have a few really interesting project's with some folks from the Z-Boys era, the legendary Wes Humpston and our new collab coming soon with the one and only, Steve Olson, scheduled for mid-2017.