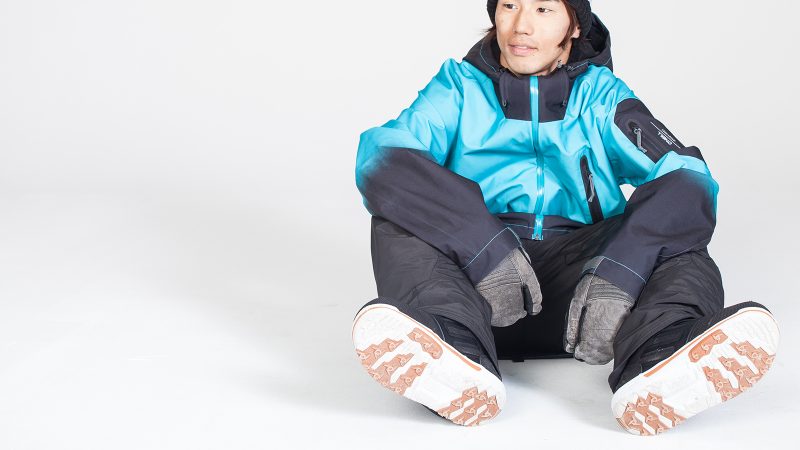 Head Boots FW17/18 Preview
Retail Buyers Guide: Snowboard Boots FW17/18
CATEGORY: SNOWBOARD BOOTS
BRAND: HEAD
INTERVIEWEE: Max Thurner, (International Marketing Manager Snowboard & Protection) & Christian Verlohr, (International Product Manager Boots)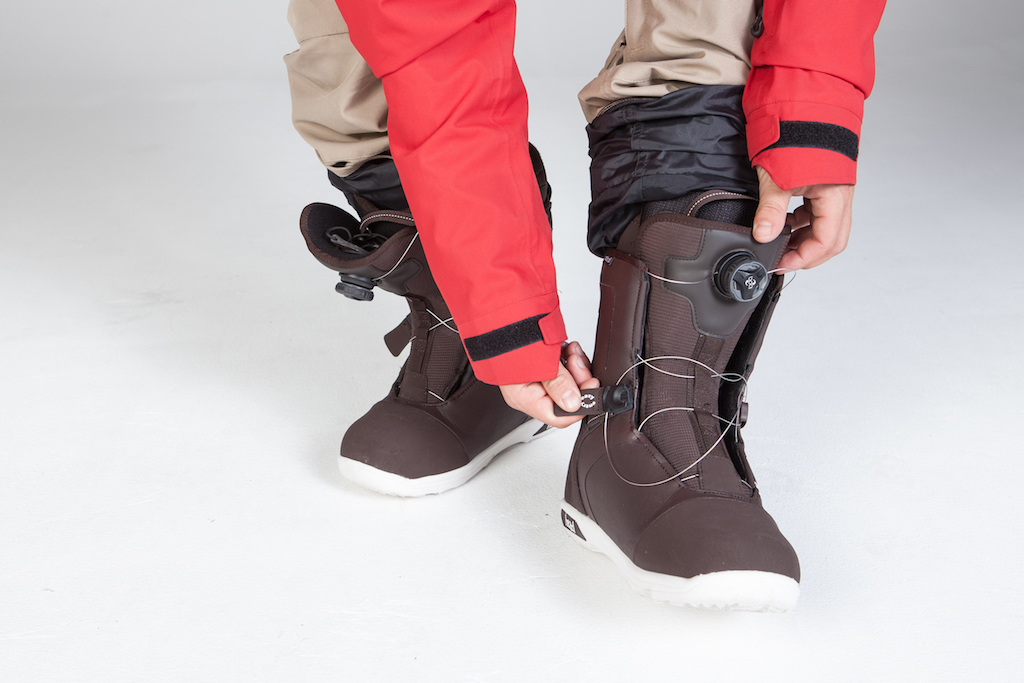 What are the three  most important products of your 17/18  line? Why?
FIVE BOA – All-day comfort for progressive sessioning.
Built for intermediate to advanced riders the FIVE BOA boasts excellent comfort, fit and response for the progressive freestyler and freerider, both men and women. While the boots sole delivers maximum grip and shock-adsorption, it's upper with Boa® and load-equalling Headlock System guarantees a solid fit. Add to this a fully customisable liner and you have a boot that is hard to beat. 
THREE BOA WMN – All-mountain women's boot with all day comfort. The THREE BOA WMN is an all-mountain boot, whose lightweight build and ultimate comfort make it ideal for all day shredding. With a super-light, cushioned sole, comfy conformable liner and a responsive yet flexible shell with laid back forward lean and flex this boot is focused on progressive riding.
ONE BOA – A boot with clean lines and a wide opening shaft for easy entrance.
The fresh ONE BOA is an easy-riding entry-level boot with an on-point profile. No corners have been cut in its design, sporting sleek running shoe inspired Frequency Technology. The new N.I.C.E. construction assures the most comfortable entrance and exit you find on a snowboard boot. Add to this a mellow forward lean and flex and you have a stylish boot that makes riding easy.
What's new in lacing – sticking with trad, working with Boa, or doing your own thing? Where is the demand?
We have an all new lacing configuration, assuring that you can enter and exit boots the hassle free way.
N.I.C.E (New Instep Comfort Enhancer) is a complete new way to lace up a Boa® boot with a releasable ankle guide and a liner tongue assembled to the outside of the liner, increasing comfort and avoiding pressure points.
This will make it easiest to get in and out of the boot, which is super important for the shop fit, but also a problem solver for those who hate the daily wrestle with the boots at the parking lot.
What colorways, prints, patterns, influences and textures will we see in your range aesthetic?
Our line focuses on commercial color ways with running shoe inspired aesthetics. Clean on the outside, full of technology and features on the inside.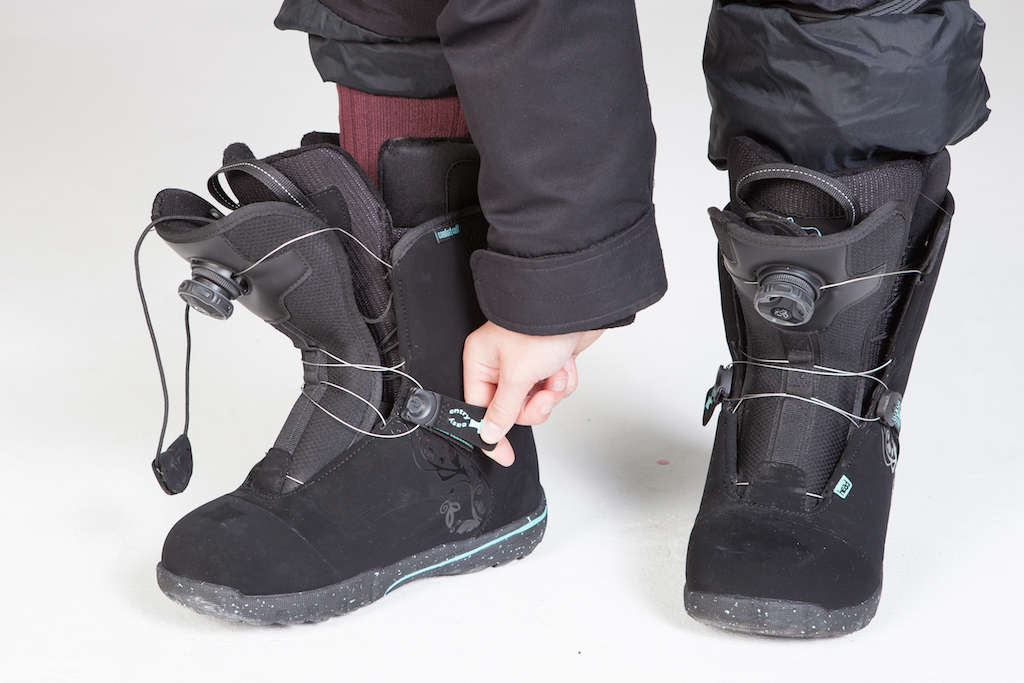 Which part of your range are you investing in the most? Freestyle, freeride, do-it-all, beginner…? Why?
For this year, we focused on the development of a new do-it-all team boot, the FIVE BOA.
In addition, we developed this awesome feature on the entry level, called N.I.C.E.
N.I.C.E. makes it easier to enter and exit a boot, especially designed for riders who are new to the sport.
We feel it is very important to invest at our base, making it more attractive for newcomers to enter the sport. This starts with a comfortable boot.
 Are you doing anything in particular to make your boots go on easily when clients try them in the store?
Yes, N.I.C.E. – shops will love it, because customers have never experienced this level of comfort when entering a boot.
First presentations we did for accounts created a very high level of interest, another reason why we believe this will be a game-changer at the shop floors.
Materials: using any new branded tech? Vibram, Sympatex, maple syrup?
For our womens line, we use unicorn-hair for the lining material. Super high class, highly comfortable, pretty magic. Hard to find supply though.
What trends in other footwear sectors have made an impression on your 17/18 line?We look into many different footwear categories, you can learn a lot from sports shoes designing/manufacturing but also from safety/workshoes when you need solid boot or hiking boots that need to be warm and comfortable.