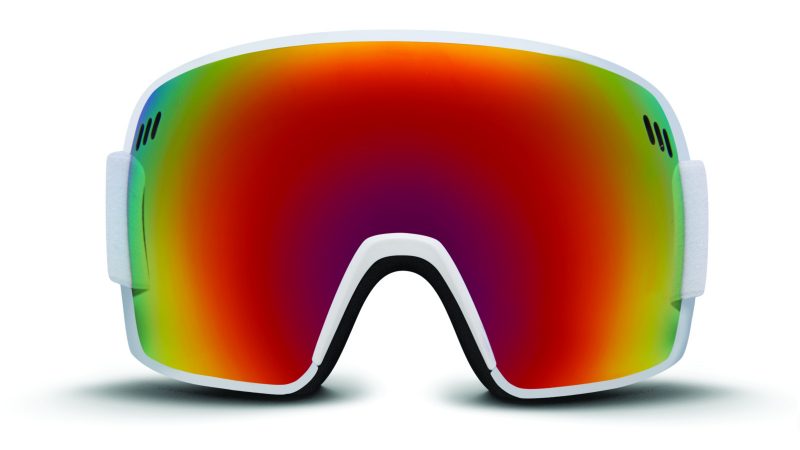 VonZipper Goggles FW17/18 Preview
Retail Buyers Guide: Goggles FW17/18
Category: Goggles
Brand: VonZipper
What is the hot new trend in your goggle line for FW17/18?
The hot trend for the next year will be the frameless goggles with new lens technology delivering an all new experience in terms of visibility, comfort and performance.
Lenses: what are your most popular tints? are there any technical innovations to talk about for next season?
Our own, new proprietary wildlife lens will continue to lead the way. this new lens crafted with the utmost precision ensure that whatever your plans were, they have now been magnified to the tenth power, carry the two and multiplied by awesome…
If you are looking for the ultimate in visual clarity in your goggle's optics, the proof is in the truth! Von Zipper's wildlife lens offers maximum acuity, clarity and definition in a wide array of conditions. we have developed an exclusive lens to filter out specific blue light wavelengths to help you identify all of the humps, bumps and transitions in each run, offering sharpness and accurate vision in an all-purpose snow lens. we raise our right hand, cross our heart and swear to old man winter.
On the other hand we will launch a new stellar chrome with a 17% vlt that will make you flash like a super star!
Are you doing spherical or cylindrical or both versions?
Beside we still have both versions, our bet goes to toric lenses which are a mix between spherical and cylindrical that enables the riders to have the best of 2 worlds boosting visibility and visual acuity.
Frames: what system(s) are you working with? any innovations / new features here?
Based on the success of our frameless alt model, we will launch one new size for this goggle called alt-sm which will open the range of users as it will fit smaller to medium faces and will be a great option also for women.
What about the colour and pattern highlights for 17/18? are they tied to other parts of your range / product offerings?
For 17/18 will have a blend of some retro inspirations pared with an alternative VZ style look were we also play with new strap techniques on the main range.
on the pro models and collaborations we try to boost, as much as possible, the individuality of each rider (ex. halldor helgason) or group (ex. yawgoons) or even associations like b4bc.
Please talk us through your 3 key models for FW17/18?
Model: alt-sm (new model)
In lieu of the norm and the alternative to convention, the w.l.t. goggle can better be described as the alternative lens thing. This extraordinarily lightweight apparatus is frameless by design, utilizing a polycarbonate toric lens for its structure as well as providing the exceptional peripheral and vertical field of vision. Contrary to set standards, the molded tri-density face foam provides previously unimaginable wicking and comfort, suitable for a medium to large head and can be worn with or without a helmet.
Specs:
extreme light weight frameless design
dual polycarbonate toric lens
100% uv protection
uber maximum peripheral vision
forward venting for maximum air flow
polar fleece triple density molded face foam
glaricade anti-fog and hard coated lens
molded polyurethane nose guard
lightweight dual adjustable strap
helmet compatible
dual sleeve microfiber bag
Model: satellite (new model)
New Von Zipper xl goggle built with oversized dual toric polycarbonate lens ready to blast your performance through an ultra-wide peripheral vision for increased visual acuity and style.
Specs:
ergonomic frame design
thermo-polyurethane injection molded frame
100% uv protection
oversized dual toric poly carbonate lens
uber maximum peripheral vision
glaricade anti-fog and hard coated lens
polar fleece lined, triple density face foam
dual adjustable strap
helmet compatible
dual sleeve microfiber bag
Model: cleaver i-type pro model "halldor helgason" (new color)
Your favourite blade in the ice box just got sharper. The cleaver i-type embraces the versatile functionality of its predecessor with an injected dose of enhanced visual sharpness and clarity. Our impact-resistant injected lens technology is added to the large and flexible thermo-polyurethane frame so you can cut to the bone in all conditions.
that, plus the combination of the moisture wicking triple density face foam and our dual layered anti-fog cylindrical lens slices off any hindrances on the hill like a hot knife through butter. Main line these injected visual additives to your senses so you never miss a good opportunity to take a stab at some bad decisions.
Specs:
ergonomic frame design
thermo-polyurethane injection molded frame
100% uv protection
cylindrical injected polycarbonate lens
extended peripheral vision
anti-fog and hard coated lens
polar fleece lined, triple density face foam
dual adjustable strap
helmet compatible
dual sleeve microfiber bag