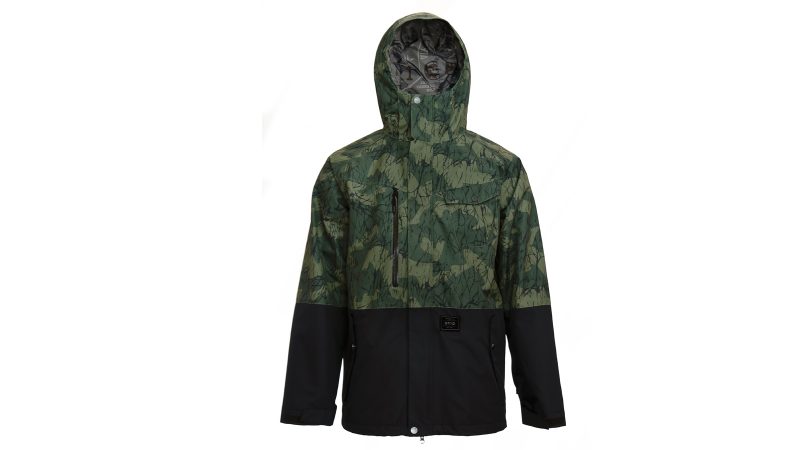 Atrip Outerwear FW17/18 Preview
Retail Buyers Guide: Staff Sales Handbook: Men's Outerwear 17/18
Brand: atrip
Name & role of person answering: Halldor Helgason (co-owner)
What's the overall theme behind your 2017/18 outerwear?
We went all in on RV life for the 17/18 season. The crew and myself spent a lot of time living in RVs over the years traveling around the US and Europe. RV life is our 2017 special interest but our main goal will always be to make clean apparel with mellow branding that works great on snow and in the streets.
From where do you take your inspiration? What other brands, designers, artists or collectives do you follow who influence the style of your brand?
The main inspiration for our collection is the crew involved with atrip and their lifestyles. We offer a line that looks good and performs well.
KEY PRODUCT FOCUS:
What are the two most important products in your 2017/18 range?
Some key items for next year are the Loon Lake parka, basically because it looks sick, and the new San Elijo insulated shirt. It's perfect for skating, partying and of course snowboarding.
Are your price points going up or down?
We don't really care about price points; we try to do every product as well as possible for a reasonable price.
What new fits/silhouettes are coming next year?
The Nuuk jacket is a stylish waterproof pullover parka that fits really well in the line. The Potsdam is a classic bomber jacket updated with a hood plus 5k waterproofing. The San Elijo is the perfect insulated waterproof shirt for all your wintertime special interests. We're also adding the Pedernales Bib pants and bunch of new streetwear products and accessories.
What's new in colours/prints?
Our main colour themes for 17/18 are a unique camo that came out really sick, white (because white is the new black), a dark slate seen on many of our streetwear pieces and pantone 448C. If you don't know what 448C is, just Google it…
For prints we still keep our branding mellow like always.
Here's the place to talk about fabrics, features and technical innovations. Here we're principally interested in *NEW* technical stories that you haven't offered to retailers previously.
We aren't looking to offer the world just another outerwear company. We are a rideable apparel brand. Street-styled apparel that is technical enough for the mountain but won't have you looking like you're on an expedition. We won't ever produce a super expensive hi-tech jacket or pant because most of our customers will never need it. We focus on a styled silhouette with enough technical features for days on the mountain. I'm wearing everything in the line from the bar to the backcountry. We know what's crucial to have and what not. Who needs a snowskirt and a 20K membrane when they're riding in the resort or going to a party?
BASE LAYER FOCUS: Do you do baselayers? What's happening here, what's your base layer strategy next year?
We are offering a baselayer set in camo for next season. It came out looking really good.