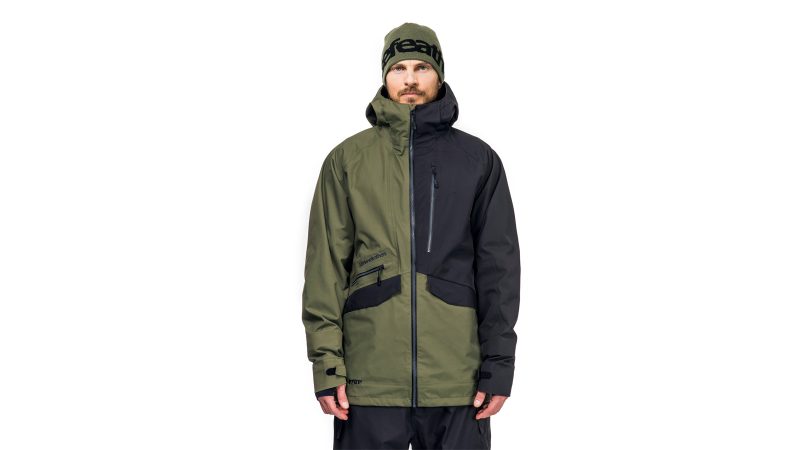 Horsefeathers Men's Outerwear FW17/18 Preview
Retail Buyers Guide: Staff Sales Handbook: Men's Outerwear 17/18
CATEGORY: MEN'S OUTERWEAR
BRAND: HORSEFEATHERS
INTERVIEWEE: Tomas Koudela / Marketing manager
What's the overall theme behind your 2017/18 outerwear?
It is simply to enjoy and have fun when snowboarding. It doesn't matter if you are a park kid, a carver or a pro rider. GO riding! It's all that matters and we just try to produce outerwear that will make this possible so that people won't have to worry about staying warm and dry. Also, we care about the price/performance ratio. The past two seasons we talked a lot with our riders, friends and the people who shred often in order to improve our products. So that the regular customer can be sure that our gear will support their needs. We have different product categories from the Addicted To Powder 20/15K line to the 5/5K technical apparel jackets, so we have products for every kind of snowboarding.
From where do you take your inspiration? What other brands, designers, artists or collectives do you follow who influence the style of your brand?
There are thousands of things that influence the brand's style, but the important ones are the brand history, DNA and the crew around the brand. You can do special collections, collabs with crazy styles, but the most important thing is to keep the DNA and the style of the brand that the customers love.
KEY PRODUCT FOCUS:
What are the two most important products in your 2017/18 range?
Every product in the line is important and has its place in the collection, but we are stoked on the second signature line of Eiki Helgason (Kailas jacket and Elkins pants), as the first line last year was a best seller. And we are really happy that we can still work and improve our ATP line, mainly the Eiger jacket, that is a 3-layer laminated 20/15K membrane jacket with some non-outdoor cool-looking style developed with backcountry snowboarder Tyler Chorlton.
What percentage of your outerwear is sold online vs instore? What's the best way to connect with customers who buy via both of these channels?
We don't have 100% data on this but from what we know is that worldwide is around 50/50. The big stores sell a lot online, but there are still a lot of sales going through the regular stores.
There are many ways to connect with the customers and for a brand nowadays it's necessary to combine more than just one or two of these ways. The brand needs to be active in the stores, online and especially on social media where you can connect with the customers directly. Also at events and traditional means with the media is important. The key is staying true: don't fake or trick your clients. The brand DNA and sincerity is very important these days.
Are your price points going up or down?
We are keeping our price points at the same price because they are so sick – the best ratio performance/price out there.
What new fits/silhouettes are coming next year?
We work on our fits every year while keeping the segmentation, but we pimp it according to the feedback. We have upgraded slim fit pants and the bib pants. We've also added new cuts into the technical apparel line, and the ATP line cuts are upgraded with the feedback from Tyler Chorlton.
What's new in colours/prints?
The main colour stories in the men's collection are the Needle Camo, Shadow, Wood Trush, Black and Olive camo. We keep the darker colours in the higher lines while still keeping some more colorful combos in the basic lines.
Here's the place to talk about fabrics, features and technical innovations. Here we're principally interested in *NEW* technical stories that you haven't offered to retailers previously.
We are using different Nylon fabric in the ATP line and the main move in the line is that we are keeping the 5/5K membrane only for the Technical apparel. All outerwear jackets have 10/5K and more.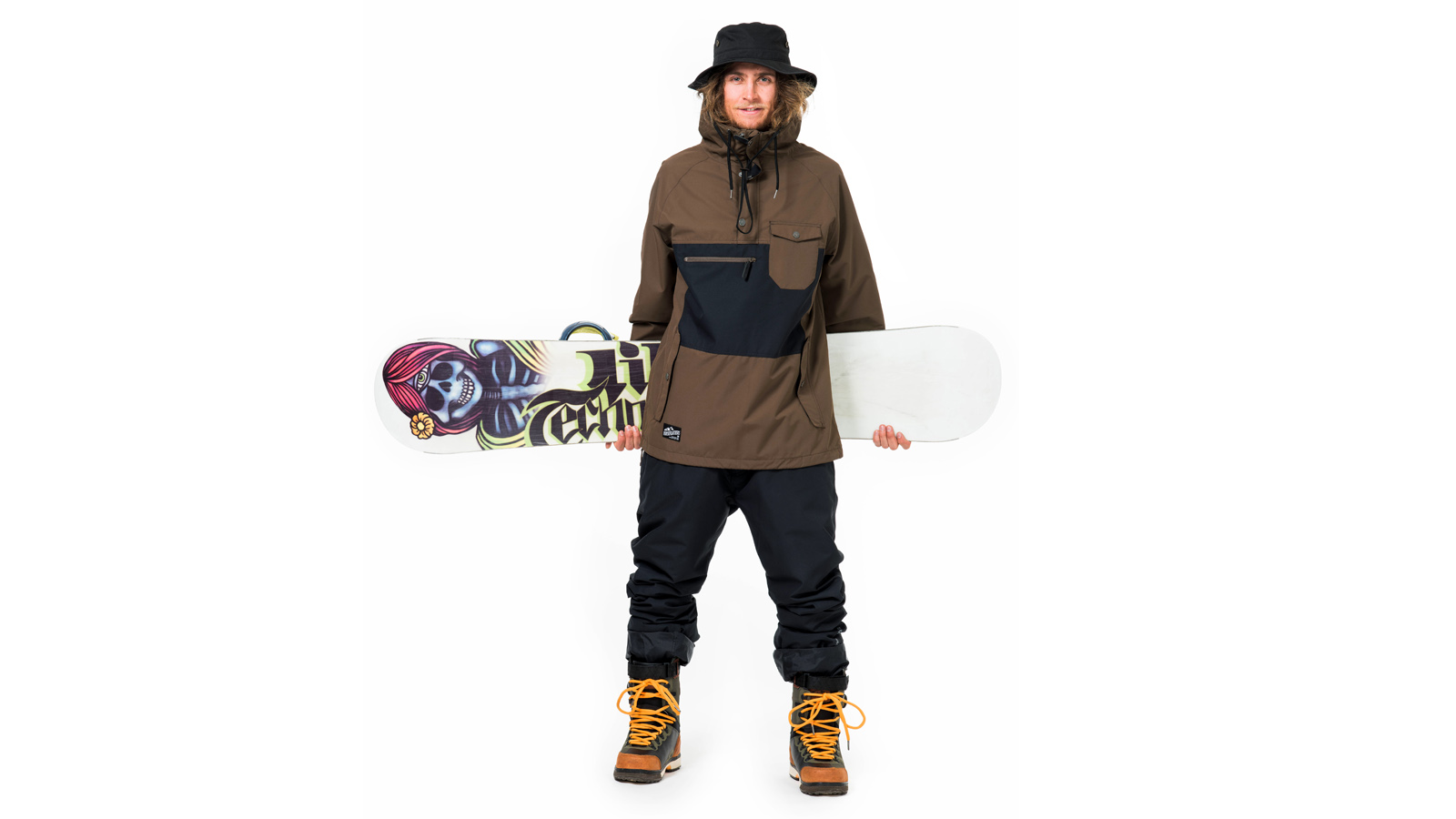 Any played-out trends that your brand is moving away from?
Flashy colours.
Men's key products:
Kailas jacket Eiki
Elkins pants Eiki
Eiger jacket – ATP, 20/15K, 3 layer
Korbu pants – ATP, 20/15K
Forbes bib pants – 15/10K
Shreddy tech apparel jacket 5/5K
Recruit tech apparel jacket 5/5K
BASE LAYER FOCUS: Do you do baselayers? What's happening here, what's your base layer strategy next year? Please let us know your tech innovations, materials, colours and price points.
Yes, for the FW17/18 season we skipped using Merino, and we focus on Nanosilver Stretch Light Weight Fabrics. We added the Leroy 'ninja suit' first layer from Tyler's feedback of backcountry riding. We are also still keeping the Nanosilver stretch Mid Weight fabric we've been using for years. The main colour stories in the baselayers are Contour and Black camo. The classic black is a must.