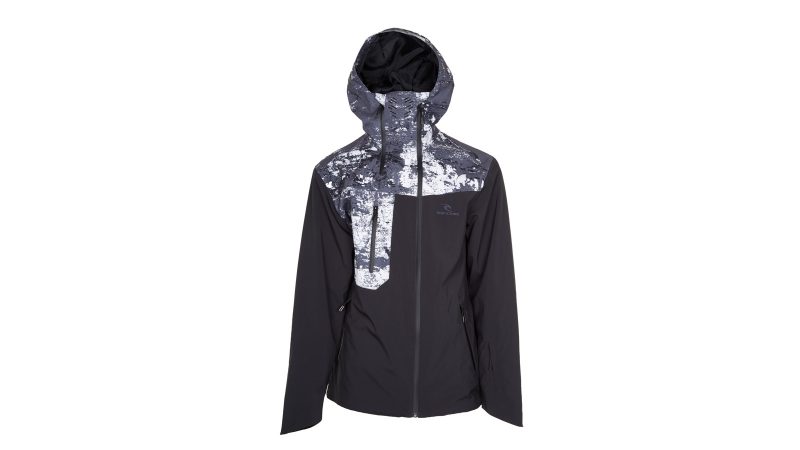 Rip Curl Men's Outerwear FW17/18 Preview
Retail Buyers Guide: Staff Sales Handbook: Men's Outerwear 17/18
CATEGORY: MEN'S OUTERWEAR
BRAND: RIP CURL
INTERVIEWEE: EDOUARD COUSTY (MOUNTAINWEAR PRODUCT MANAGER)
What's the overall theme behind your 2017/18 outerwear?
The overall theme behind our 2017/18 outwear is Eco and Durable with the new Search Series, while keeping the style and the best level of performance for our products.
From where do you take your inspiration? What other brands, designers, artists or collectives do you follow who influence the style of your brand?
We take our inspiration from the search, our trips around the world with the team, from our playground and we feel that we should take better care of it. We also worked with a Canadian bureau of design (The Design Aggregate Agency) in order to get a north-American touch and design inspiration.
What are the two most important products in your 2017/18 range? Why? Please tell us about them.
The first one is the PRO SEARCH 3L JKT. It's a 30K/40K jacket part of our new "Search Series", PFC free, using 37.5 technology for its high performance in terms of breathability, 3 layer construction including a PET recyclable membrane and recycled polyester fabric and features (Wrist cuffs and powder skirts are also made out of a recycled polyester). It is designed to be the most durable product in our range with an extended warranty and repair process. (Double-thickness threads, high density yarn etc…).
The second one is the PRO SEARCH 3L Bib PT, also part of "The Search Series" and built in the exact same way as the above jacket, to get the most durable and trendy freeride outfit on the market.
What percentage of your outerwear is sold online vs instore? What's the best way to connect with customers who buy via both of these channels?
25% of our outerwear is sold online, the best way to stay in touch with our customer is to have promotional actions on the field, such as on-snow grass-root events or during our movie-tour around Europe. In-store clinics and online training activation is also a key strategy. Our local-hero program is activated in key areas with our local dealers, it allows us to showcase the product with opinion leaders every day on the snow, while staying in the touch with our wholesale customers or Rip Curl flagship shop.
Are your price points going up or down?
It is mostly stable for outerwear, our accessory prices are slightly going down.
What new fits / silhouettes are coming next year?
Our design team as well as our riders are looking towards more fitted pants (but not skinny) with technical features that add comfort. Jackets are a bit longer but still fitted. The whole package is lighter, making our mid-layer range more important.
What's new in colours / prints?
With being more Durable we had to play with earthy/durable colours that will recall our "Search" environment, with a deep green, deep red almost ocre, that we managed to use for Men as well as for women. Prints must be fun and remind us all that we are the Ultimate Surfing Company, we are fun.
Here's the place to talk about fabrics, features and technical innovations. Here we're principally interested in *NEW* technical stories that you haven't offered to retailers previously.
Talking about the technical stories this season, Rip Curl actually has, as for men, two series we have to talk about. First, the Gum Series, that already existed. They are waterproof and breathable mountainwear designed with stretch fabrics and features for the best comfort.
And then, as mentioned above, the great innovation this season is the launch of the Search Series, with strong and durable mountainwear, made from a selection of recycled and eco-friendly materials, that will stand the test of time.
For the first time, we made PFC free products, with a PET recyclable membrane and Rudolf Eco DWR (PFC Free water repellent). We also used PrimaLoft® for some padding; combining 60% recycled materials with advanced fiber technology, to create a high performing eco-friendly insulation.
For the Ultimate products of the Search Series we are using the 37.5 technology, allowing up to 40k breathable and 30k waterproofness. All together, we managed to keep keeping the best performance level, with an eco-friendly construction for a lower carbon footprint. 
Any played-out trends that your brand is moving away from?
We are moving away from colour-blockings.
BASE LAYER FOCUS: Do you do baselayers? What's happening here, what's your base layer strategy next year? Please let us know your tech innovations, materials, colours and pricepoints.
This year and for the first year we chose to move away from our classical polyester t-shirt and pants. We wanted a sportier look for a more technical use: We used a seam-less technology thanks to a body mapping study: its construction allows either warm, breathable or flexible zones. We believe that will add comfort when riding for a long day and especially during hiking. Added to our new Polartec technical fleece or to our new Down-puffer, our multi-layer system is optimized to its best. Price points are around 60€ for a top.