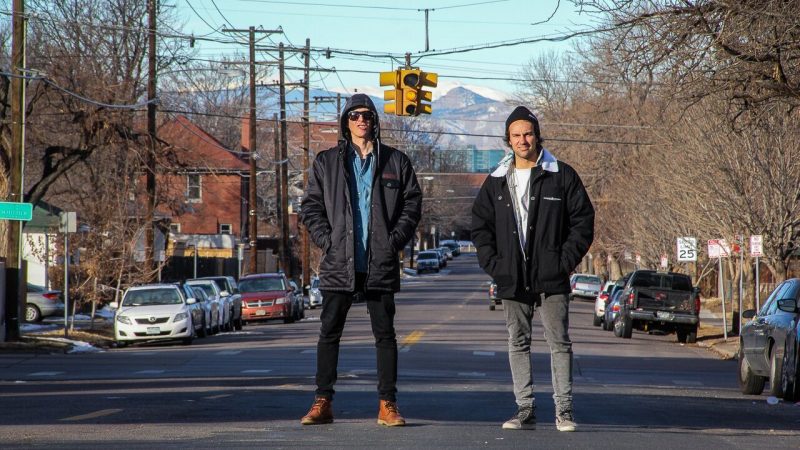 Templeton Outerwear FW17/18 Preview
Retail Buyers Guide: Staff Sales Handbook: Men's Outerwear 17/18
Brand: Templeton
Category: Unisex Outerwear
What's the overall theme behind your 2017/18 outerwear?
We are still in a developing process of tightening the balancing act between the "BlackSnowHabited" street rider and backcountry freestyle riders. We want to offer products fitting any rider's choice and add a healthy portion of fun and function. We have those three fits on our plate for the season. We also tried to bring a bit more over from where we are, to show where our influences come from. More little stylish items that represent the brand better make it more attractive and tell a story between our roots and a current state of mind that's not always ignorable.
From where do you take your inspiration? What other brands, designers, artists or collectives do you follow and who influences the style of your brand?
It's mostly the essence of all pieces of brands we ever owned, the music we listened to while wearing it, the people we hung out with/or liked from magazines or videos, some classic some new. If you want some names: Spare, early Analog, Cappel, AntiHero, early Volcom, Prada, Supreme, Homies Wonderland Burberry, Fuct, Dogpile, Nick Cave, Bowie, Chilli Peppers, Suicidal, Jane's Addiction, Karl Lagerfeld and this girl Ivuss on Instagram.
KEY PRODUCT FOCUS:
What are the two most important products in your 2017/18 range?
It's our KillTedJacket and our WulfPant. The Multi Jacket is a combination of everything important to us at Templeton. Fun, function, attitude and style. If those Pillars are not combined in one product…then we need to work on it, or it's simply not a Templeton product.
The KillTedJacket keeps its unique design, which ensures you stay warm and dry, plus the jacket shows attitude because of the materials used, a decent back print and of course the words written inside. The zip-off sleeves and zip-off hood makes it stand out and useful for more mountain fun.
The 2016/17 WulfPant has more than it ever had. Is that cool? I dunno, but this pant needed to move on! Not just because of the name. We put it on a frozen shelf and asked the princess of long underwear what to do and she said: "Make the fit more relaxed, make it more waterproof and breathable, add more and different vent – zippers for hiking and more bagginess if you open them and I'll leave the rest up to you boys, because I trust you!"
The result is a backcountry-pant that looks like you just fell off a Hobo-wagon. Great success.
What percentage of your outerwear is sold online Vs in store? What's the best way to connect with customers who buy via both of these channels?
At TempletonOuterwear it's a mix of 20% online to 55% in store to 20% out of the trunk. The rest is for team riders, us or it stays in stock. Hmmm, the best way? We try to make a remarkable connection with our customers through our product and the way we design/promote/pack/send it out. It's a big focus to personalize the product to the max even before somebody opens the foil. For both online and in store customers we introduced the "BlackSnowHabits-Club" where "fans" can participate and get discounts – a nice card, advantages, extra fun…and a special feeling for the brand. It's like shares without actual shares. We share a vibe and shake hands with the people that like our brand. Just to get a bit closer to them. Of course we still party and visit shops with our band "Harem" to play and promote the Templeton vibe. You know what's important too? Answering every f***ing mail, message or sponsor me questions…honestly. Stay classy and succeed in the long term.
Are your price points going up or down?
Up! Like in that Russ Meyer movie…we are going Up! But not "over the top" and just a little on a few items, and it makes sense because our product is getting better and better. And I want my insurance back.
What new fits / silhouettes are coming next year?
We were inspired by our Templeton Posse where some dudes ride in their jogging pants and sweater hoodies.
So we worked out a water resist version. There is no better material than decent soft-shell with 10K waterproofing and breathability. Compared with unique design on the pants, specials at the hoody and innovative jacket to pant interface you get a combination that is so comfortable you will never leave them behind again.
In general: Pants are a bit more baggy (but not stupidly baggy), a utility-sweater-facemask-fashion-function-feel-good-bastard in three colours/materials, an 80's like pullover-jacket in a softshell/neoprene material mix. Plus the "HoboPant", a snowboard pant for all you comfort-lovers with an elastic waistband and elastic leg openings. Visually this pant is a mix between a boardshort and a sweatpant. We still use beltloops though…critically taped seams and cowboy pockets in the front finish up your new daily partner perfectly.
What's new in colours / prints?
2018 is thyme green, cyan and our own Jackson Pollock – flecktarn Camo. Black is still beautiful.
Any played-out trends that your brand is moving away from?
I would love to move away from Coach Jackets, but…we don't. We don't play with skinny pants anymore…that shit's perfect for nightlife or going to the Aquarium. It affects the monkey in you and retards your style in the air or on a rail to a zero level. Sad but true.
BASE LAYER FOCUS: Do you do baselayers? What's happening here, what's your base layer strategy next year? Please let us know your tech innovations, materials, colours and price points.
We started to work on some middle layers. Recently I remembered that fleece is simply the best when helping out on a Farm lately, so…we are going to do a fleece-thing. It's the Utility-Bastard I mentioned earlier in this Q&A. We combined a Sweatshirt-facemask-everyday-for everything-shirt, best for wearing it alone or onioning it up under a jacket. Style and function is getting unreal here. Like in Vaude's technical Jeans Jacket or Whiteout's Danny Larsen Leather Jacket years ago. We keep the colour aspect classy with black and our own Camouflage we photographed from nature's face during the season changes. Price points are not too high…we want this product to be a good friend and not an expensive hooker.
A original functional underwear garment is not yet in focus…we still work on perfecting the performance of our outerwear products