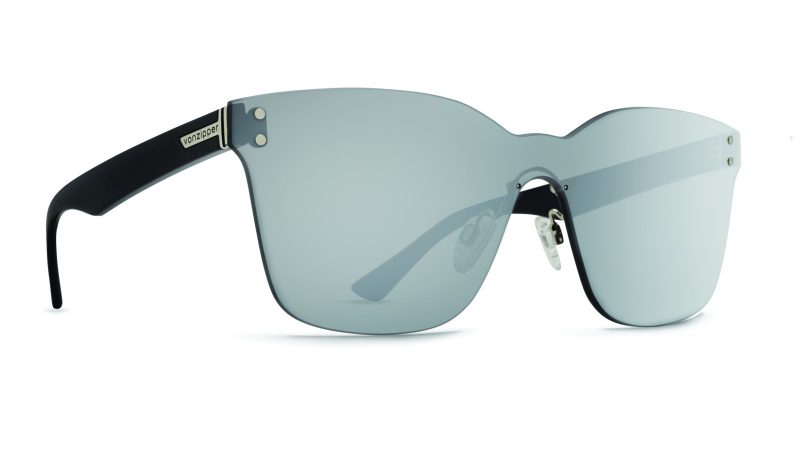 VonZipper Sunglasses 2017 Preview
Retail Buyers Guide: Sunglasses 2017
Category: SUNGLASSES 2018
Brand: VonZipper
What do you think are going to be the key trends for sunglasses in 2018?
We really feel that our market is evolving and prepared to take risks in terms of frames, where the combos and new features will make their way, but also in terms of lenses, with new technologies and colours.
Retro modern with a fashion touch is a reality and we will see for sure, new crazy stuff on the action sports market.
On the other hand, we will see more technological developments, especially on lenses to deliver more performance and permit the expansion to other markets like Golf and Fishing.
Which of these trends are you incorporating into your 2018 collection and how are you doing that?
We are very confident with our next 2018 collection as we will cover all these trends with new models and lenses technology.
We will expand our ALT collection, which is our frameless fashion forward collection bringing on new colours and frames.
On the other, through the launch of the new model Hitsville, we will continue to play with combos of Nylon Grilamid and metal, while delivering a wild retro modern look.
The inclusion of Polar Wildlife Lenses on our sport frames like LOMAX are perfect for everyone who wants performance and style for sports.
What lens technologies are you working with? Please explain.
In terms of lenses we will continue to boost and expand our new patented technology called "Wild Life Lenses" which will create an all new visual experience by selectively absorbing light in the area where the eye is more sensitive, creating an energy boost as well as a higher comfort in terms of comfort and clarity.
What are the most popular lens tints you're offering? Do you have any new additions planned for 2018?
We still see a good balance between Grey/Vintage Greys and Chromes towards the main models.
For 2018 we expect to bring some new colours, either in terms of Chromes, like the Blues and the Pinks, but also playing with gradients that are clearly a market trend.
What colour pallets and patterns are you using for your frames?
Regarding frames, Blacks and Torts still rule the preferences of the consumers, however, more and more combos of metal and acetate/nylon Grilamid are part of the brand success on the last years, that's why we will continue to boost those kinds of frames, by launching new colours on models like PLIMPTON and new models like Hitsville.
If you do prescription glasses: what are the main trends here and how are you implementing them?
VZ Optic Line models personalise and lead a strong statement sunglasses line that reflects the wild and free VonZipper attitude towards life.
State of the art materials based on Italian acetate that could combo with metal bring this line to the highest level quality and design statement, while keeping our wild DNA and value for money.
In terms of trend we'll be playing from strong bulky models, to mixed combos of classic acetate and metal frames until we reach the pure women model through a classic reinvented cat eye model frame.
We only sell this range in optical stores were we aim to bring an all new approach and fresh air to this market.
3 key products – names & features:
1. Alt
100% uv protection
Base 4 spherical lens
Impact resistant polycarbonate lens
Nylon grilamid temples
Stainless steel optical hinges
Made in italy
2. Hitsville
100% uv protection
Base 6 spherical lens
Impact resistant polycarbonate lens
Nylon grilamid / metal combo frame
Optical quality alloy temples and nose bridges
Stainless steel optical hinges
3. Lomax
100% uv protection
Base 6 spherical lens
Rgns system – molded rubber nose pads and temples
Impact resistant polycarbonate lens
Nylon grilamid frame
Stainless steel optical hinges
Made in italy