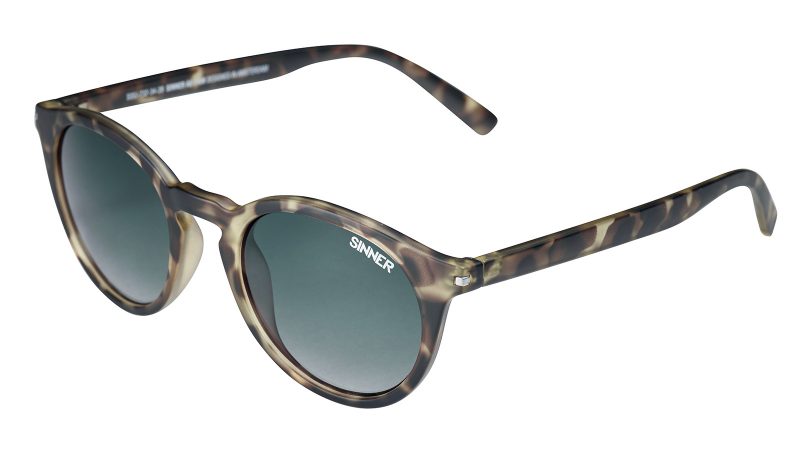 Sinner Sunglasses 2017 Preview
Retail Buyers Guide: Sunglasses 2017
CATEGORY: SUNGLASSES
BRAND: SINNER
INTERVIEWEE: PAUL STOOP
What do you think are going to be the key trends for sunglasses in 2017?
The keytrends for 2017 will be: Round shapes, the browline, oversized frames and coloured mirror/revo lenses. Also flexible and ultralight materials are a must for 2017.
Which of these trends are you incorporating into your 2017 collection and now are doing that?
SINNER is always checking out the latest trends by travelling the world and keeping up with all that's happening in the sports and fashion industry. It I very important to us to incorporate these trends into our collection.
Round frames: PATNEM – This is a beautiful round shaped sunglass with a gradient lens, giving a fashionable look.
Oversized: PALAUI – PALAUI is one of our larger shaped sunglasses. Bigger frame but sophisticated. The frame's print is in spired by nature: wood and cork. The material is very thin and light. So very comfortable in wearing.
Flexible and ultra light: KECIL – This super cute kids range is made out of dupont rubber for completely flexible frame and temples. Impact & scratch resistant polycarbonate lenses make these sunnies hard to break. Super item for playful children.
Coloured mirror lenses: These are very important within our collection. Most of our styles are also offered in mirror lenses. Next to a trendy look and nobody being able to see where you are looking at, the mirror lens also has a great function. It decreases the amount of light passing though. More protection!
Another great new style is SINNER'S TIOMAN, one of our new male frames which integrates perfect into our nature theme. Brown, green and rubber mixing giving a masculine, earthy look.
What lens technologies are you working with?
All SINNER sunglasses provide 100% UVA/UVB/UVC protection. Our most used technology is our Polarized SINTEC® lens which eliminates reflections from flat surfaces, assuring greater visibility and comfort for your eyes.
The Photochromic TRANS+® lenses react to changes in light conditions, constantly adjusting its colour to optimize visual experience and reducing eye fatigue. This high quality lens is made with the most advanced photochromic technology and the best high impact Polycarbonate synthetic material there is..
What are the most popular lens tints you're offering?
At the moment our blue and green revo lenses are very popular. We have some beautiful light blue and gold mirrors for 2017.
What colour pallets and patterns are you using for your frames?
Torts, matte finishes & colour blocks are key in our collections. Mix and matching different finishing's of materials is very popular at the moment. Check out our OAK with a great combination of crystal and solid colours.