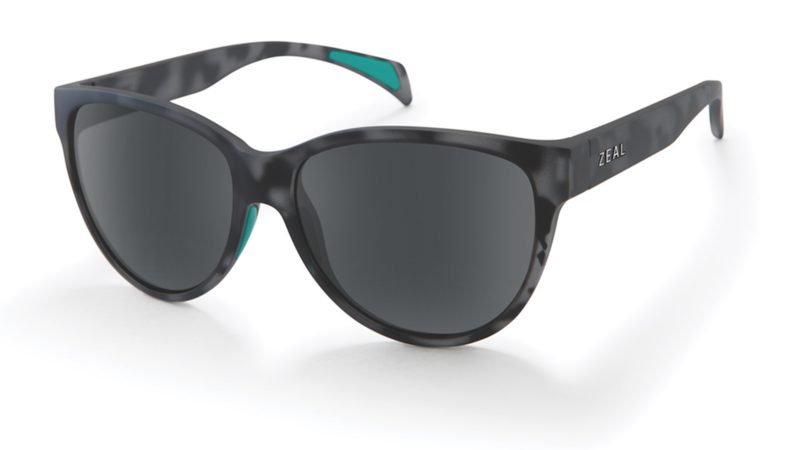 Zeal Sunglasses 2017 Preview
Retail Buyers Guide: Sunglasses 2017
CATEGORY: SUNGLASSES
BRAND: ZEAL
INTERVIEWEE: MIKE LEWIS
What do you think are going to be the key trends for sunglasses in 2018?
We believe a key trend for sunglasses in 2018 will be the use of sustainable and eco-friendly materials when manufacturing sunglasses. Companies have been making the shift to protect the environment and we see this as a key trend moving forward.
Which of these trends are you incorporating into your 2018 collection and how are you doing that?
ZEAL's plastic-based sunglasses incorporate the use of Z-Resin, a plant-based material derived from the castor bean. This material replaces traditional petroleum-based plastics in our manufacturing process and significantly reduces the amount of CO2 produced. This durable material contributes to a lighter finished weight than competitive frames, making our sunglasses more comfortable for everyday wear and activity.
What lens technologies are you working with? Please explain.
At ZEAL Optics we have a plant based lens called Ellume. Designed for everyday performance in all light conditions. Built with polarized technology and color enhancers this lens provides incredible clarity and protection while reducing our environmental impact.
What are the most popular lens tints you're offering? Do you have any new additions planned for 2018?
Our most popular lens tint is our Ellume Copper, since it is the most universal for sunny and cloudy days. Next is our Ellume Dark Grey. We also have a line of Auto Sun lenses, which are both photochromic and polarized. Expect to see more frames featuring those lenses in our future designs.
What colour pallets and patterns are you using for your frames?
For our frames we are using a colour pallet that focuses on earth-tones. This colour pallet aligns with with our mission, which is integrating our brand with the outdoors.
If you do prescription glasses: what are the main trends here and how are you implementing them?
We do make our frames RxReady. The main trend for us is developing multifunctional prescription lenses. Our sunglasses can be used on a run as easily as they can be worn driving in a car or sitting on a bench.
3 key products – names & features:
Capitol: Polarized, Proflex, RX Ready, Ellume Bio Plastic Lens, Z-Resin Bio, Plastic Frame, Pin Hinge
Isabelle: Polarized, Proflex, RX Ready, Ellume Bio Plastic Lens, Z-Resin Bio Plastic Frame, Pin Hinge
Drifter: Polarized, Proflex, RX Ready, Ellume Bio Plastic Lens, Z-Resin Bio Plastic Frame