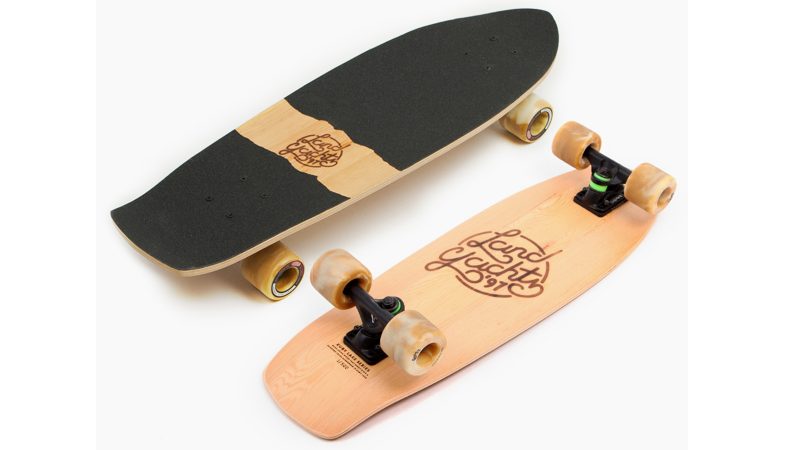 Landyachtz 2017 Longboards Preview
Retail Buyers Guide: Longboards 2017
CATEGORY: LONGBOARDS
BRAND: LANDYACHTZ
INTERVIEWEE: DAVE PRICE (INTERNATIONAL SALES MANAGER)
Please start by sharing your perspective on the current health of the European longboard market in a few words.
2016 was a tough year for many retailers, brands and distributors but the sense I am getting is that things are levelling out, shops are managing to get rid of old inventory and people are ready for spring. Some lower end "me-too" brands have gotten flushed out of the market leaving the core brands standing and in a better position to support their retails and help rebuild communities.
Will the current exchange rates and trade climate affect the end prices of longboard equipment in Europe?
Since we are a Canadian company we adjust our Canadian and US prices each year accordingly. To a limited existent, this also applies to year. We'll see how Brexit effects the markets and what that will do to the euro. Shops in the UK are having a hard time purchasing products from the USA as the pound has been heavily de-valued since Brexit.
What are customers looking for in boards right now in terms of materials, finishes and shapes? Even in terms of graphics?
Mini-cruisers are one of our strongest categories still, our soft top foam griptape does well in cities/shops near the beach. On the opposite end of the spectrum, we've seen high demand for our $600 retail foamcore carbon fibre DH/race board, the Triple Beam.
Which accessories should retailers stock to keep customers stoked?
We are really hyped on our Pretty Good Chair!  A two person foldable camping chair. 
Please explain the top three product stories you would like to highlight in this trend report and be as specific as you like in terms of features.
Hollowtech – 3 years ago we created a manufacturing facility in a small town in British Columbia to make our Hollowtech series. We were able to create jobs in a small town with a struggling economy, keep production in Canada, and make boards that are 30% lighter than their all-wood counterparts. A win-win for sure!
We also make our Revival Series boards there. The Revival Series is about finding lost and forgotten timbers and repurposing them into high quality skateboards.  It is about using discarded material to create skateboards that are both beautiful and fully skate-able.  By sourcing unique materials and pressing them into boards at our micro factory in the Kootenay region of BC, we are able to create boards that are pieces of history.  Instead of being forgotten, Revival Series wood is rejuvenated, reclaimed and repurposed to live again under the feet of skaters. Each run features a unique wood and is limited to 500 unique decks.