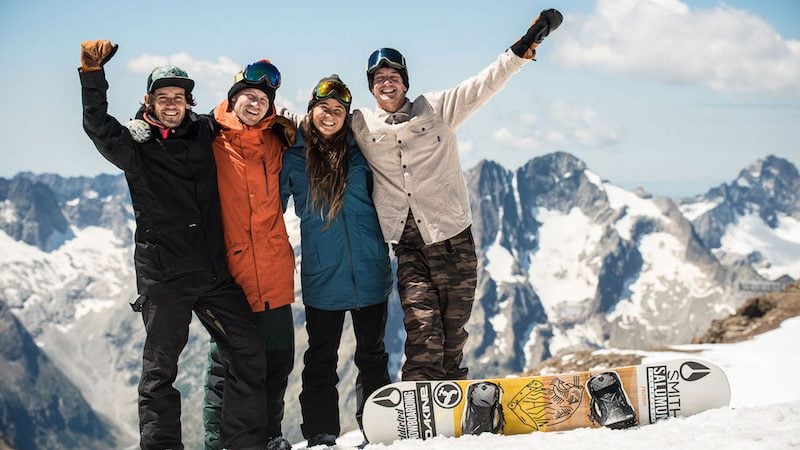 Celebrating The Spirit Of Dakine With Their New Site Launch
To mark the launch of their new website, Dakine got a handful of their team athletes, from across a number of disciplines, to celebrate the ethos of adventure and exploration that epitomises Dakine. You can watch the video edit here.
Press Release: To celebrate the launch of the brand new dakine.com website in Europe (new design, new collection, easier orders, better mobile compatibility and much more), we gathered our team of top athletes for a few days of fun and action.
Surfer Johanne Defay, Mountain Biker Yoann Barelli and Snowboarders Elias Elhardt and Victor Daviet met in Annecy, France, for a first of its kind gathering. After sharing time with the staff in the office, the crew went wake-surfing on the Annecy lake, before getting to Les 2 Alpes. The next day was indeed dedicated to snowboarding in the morning, mountain biking in the afternoon. What an experience !
Calling Reunion Island her home, Johanne Defay had never snowboarded before. Elias Elhardt and Victor Daviet showed her how it's done. The two of them are chasing snow all year long and tend to avoid rocky slopes… so mountain biking was a first for them too. Yoann Barelli only stated "I have never seen first-timers going fast like this ! haha ! Maybe they just don't realise how bad it will hurt when they crash."
Check out the video here.