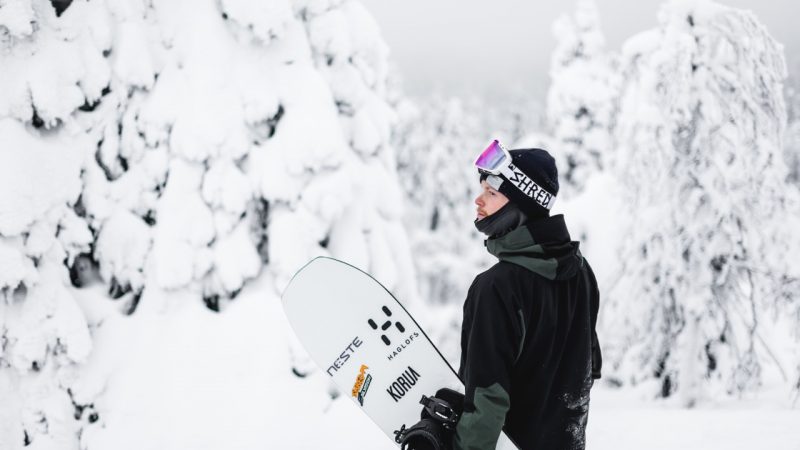 Arctic Lights: Snowboard Documentary By Antti Autti
Antti Autti has just released the trailer for his latest production, Arctic Lights. Produced together with Kota Collective – the crew who has been filming in Finland, Sweden, Norway and Svallbard in search of perfect conditions, new challenges and beautiful scenery. 
Press release: Antti Autti is a professional snowboarder from Rovaniemi, Finland. During his professional snowboarding career or almost 20 years Antti has won X Games Half Pipe as a first European, World Championships and countless podium places in major contests globally. Antti declined to represent Finland in Vancouver Olympics and announced that he would be focussing on freeride snowboarding and film making.
Kota Collective is a creative company which designs and produces content and communication solutions for different platforms.
Together their documentary looks into what can be called beautiful in the imperfections of nature. Bad weather, what would normally send men cowering Antti grabs will full force. Snowboarding is a passion for this man at the expense of everything else. And for the past 15 years Antti has been travelling the planet.
Antti says: "There;s one thing that I have massive with mentally: It is to stop, relax and stay at home. I turn into a cranky and restless kid if I'm at home and I know there's snow somewhere to be ridden. It is easier for me to relax when I'm stuck waiting out a snowstorm on a side of the mountain rather than on my couch next to a fireplace with my dog and beautiful girlfriend next to me. It is an addiction that keeps me away from home. This project came from a need to address and assess my dedication that many see as an obsession. We filmed everything on shorter than normal strike mission around the arctic. It was an amazing project to work on, although I'm pretty sure I'm quite far from being cured from my dedication to snowboarding."
Arctic Lights movie follows Autti's season in the mountains and fells of the North and ponders if it is possible for a professional athlete to find balance between career and home. In addition to the movie there will be online release of action packed snowboarding webisodes during the autumn 2017.
Click here for Antti's blog post about the project.