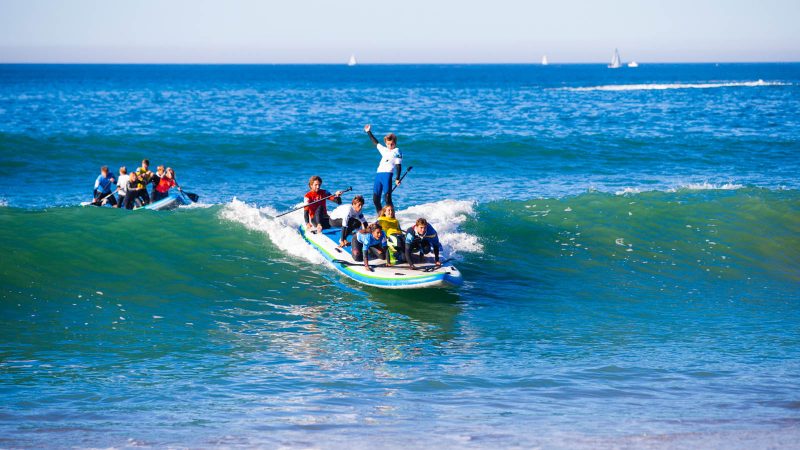 Ari'i Nui SUP SS18 Preview
Retail Buyers Guide: SUP 2018
CATEGORY: SUPs
BRAND: ARI'I NUI
INTERVIEWEE: BENOIT BRECQ (MARKETING MANAGER)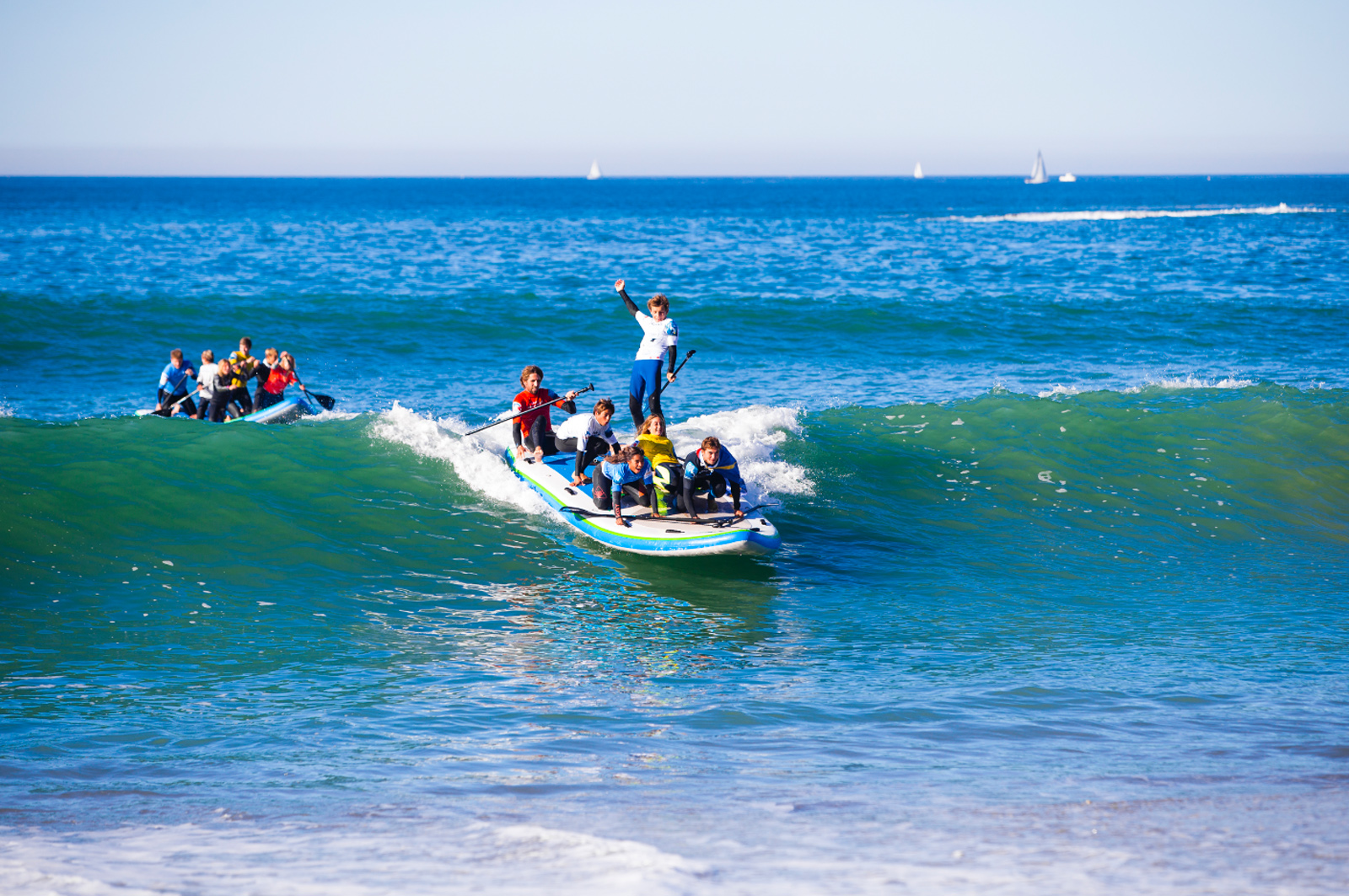 TRENDS
What are the main 2017 trends in Stand Up Paddleboards in terms of categories (SUP Surfing, downwind/race, touring, river, all around/leisure, yoga/fitness…)? Which sector of the market are you focusing most on?
For 2017 we redesign all our range focusing on Inflatable SUP. We still have some Hard boards but the most of our work & development was done on the INFLATABLE Range.
We have 12 different Inflatable shapes. We cover all the categories: SURF, FITNESS, TOURING, RIVER, RACE, FISHING & also WINDSURFING. For sure, most of our boards are versatile, focused on the most used category; the TOURING.
TECH HARDBOARDS/INFLATABLES
What's new with your hardboard construction? And where do you see hardboard sales heading?
In Hardboard construction, we have 4 different constructions:
MLX :

 

the MOULDED Epoxy Technology which is oriented on School & rental boards, really strong construction.
THROGGER Construction : a soft construction mixing epoxy & EVA oriented for School & rentals too.
The ESC: an Epoxy Sandwich construction : design for performance, this construction is on all our Hardboards range.
The BAMBOO Capsule : an Epoxy Sandwich construction with Bamboo top layer creating amazing look & strong boards.
The hardboards are oriented to people looking for performance like in SURFING or RACING, but the rest of the SUP riders will choose INFLATABLE boards.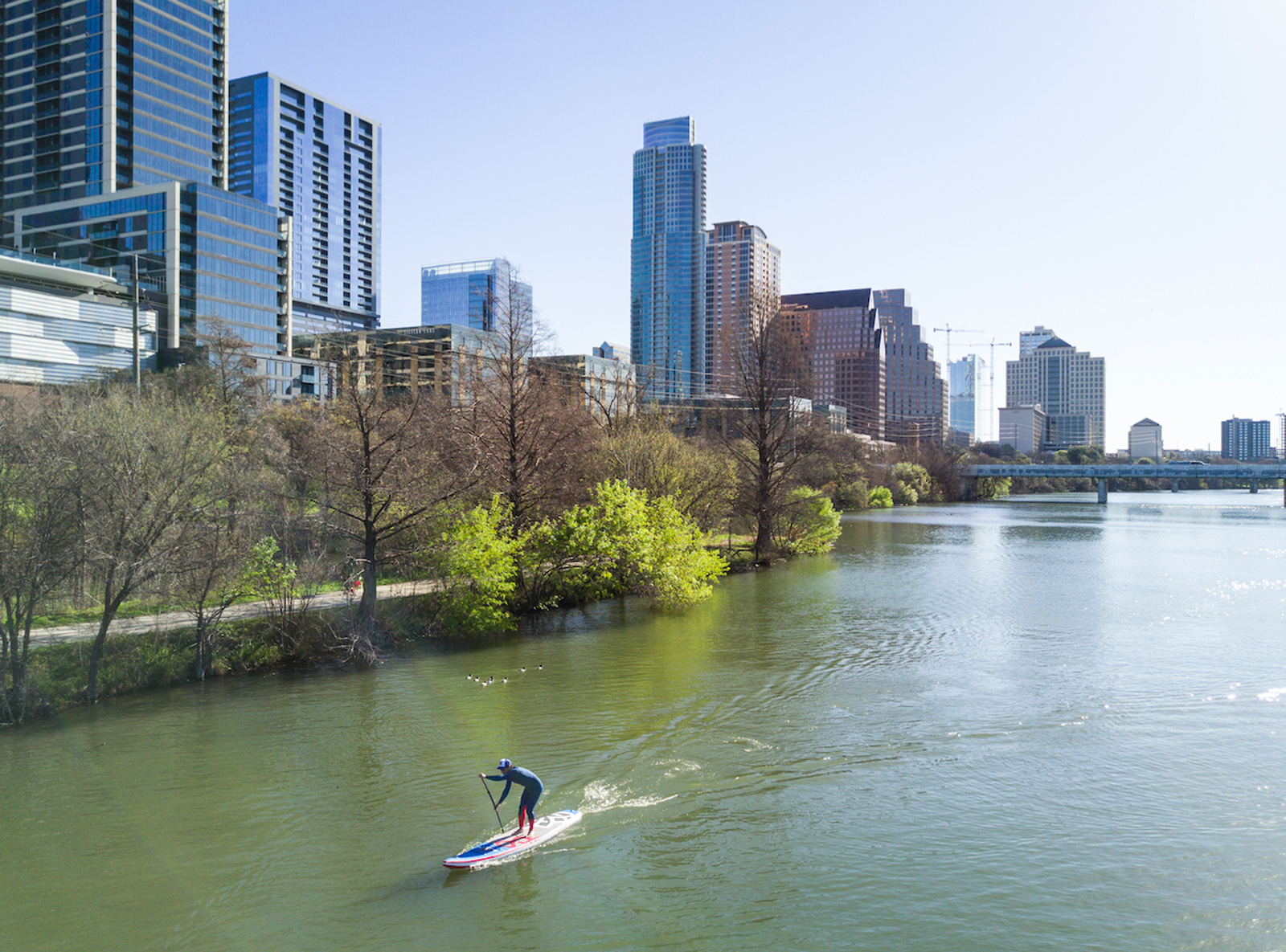 What's new with your inflatable board construction? And where do you see inflatable sales heading?
INFLATABLE boards are also seeing a change in construction.
For 2017 we developed a FUSE TECHNOLOGY on our most versatile board the PRIME 10'6. This construction reduces the weight of the board to create really amazing INFLATABLE boards, which are really strong. We will increase the range in 2018 with new models in this FUSE construction.
We also have our strong 2 layer-construction on the rest of the range.
The INFLATABLE boards are now the most sold boards in Europe. People understood the interest in having this kind of construction: Strong boards, performance & easy to use & transport… Only few specific use & riders need Hardboards.
Please tell us about your new technologies or product breakthroughs for 2017?
All our range comes with a camera attached to the board.
We also have different specific boards: Fishing, windsurfing or window boards to see underwater. We also have a GIANT board that holds 10 people!
AESTHETICS
What is the story behind your boards' graphics?
From the beginning in ARI'I NUI we focus on Clean, simple & Surf oriented design. We are all surfers & we try to transfer our history in the spirit of the brand.
For 2017, we redesign all the range with new colourways, more colours, new logos, more details. We found a really good success on this new range & designs.
RETAILERS' HELP
How are you helping your retailer network to sell your product?
We try to help our retailers on all the channels :
We offer them a dedicate website with all the info on boards & technologies

We support riders & they help us on product development

We are on social network promoting our products & riders

We are on different tradeshows all around Europe

We are on different test events all around Europe

We offer them special conditions on Test boards

We advertise on Web & print to inform the clients on our Range.

We organise online games to win boards
PRICE POINT
How have prices evolved for the hardboard/inflatable categories and what are the main price hot spots?
Technologies have evolved lots in recent years. We can find Inflatable boards at really low prices. But at ARI'I NUI we are not selling toy boards. We are offering real quality SUP.
We try to keep the public price at a really competitive price offering to the client the best quality/price rate possible in the market. For Example in our INFLATABLE range we offer our boards in 2 layers construction around 800€ with bag & Pump.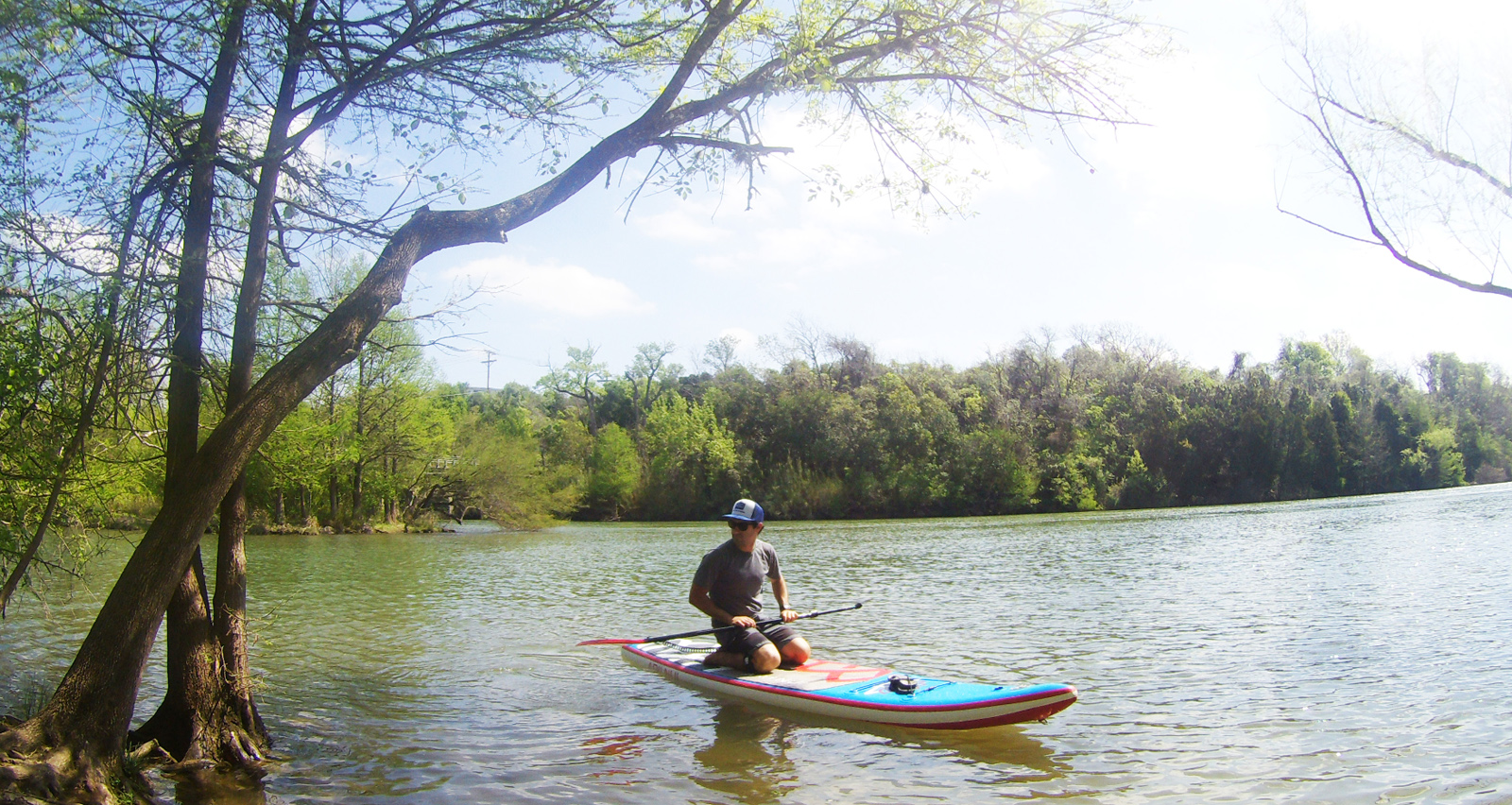 KEY PRODUCTS
Take us through your two key products for 2017.
1. The PRIME FUSE 10'6 is our best INFLATABLE Board for 2017. The shape of our PRIME is really versatile & can feet most of the categories. And the new FUSE construction is the best construction in the market in term of Inflatable boards, reducing the weight of the board & offering a really strong construction.
2/ The PHISHER 10'2, is our Fishing board. Specially developed for fishing you can put two Fishing rod at the back when you paddle. You can also fix a seat , some bags & your camera on the board.