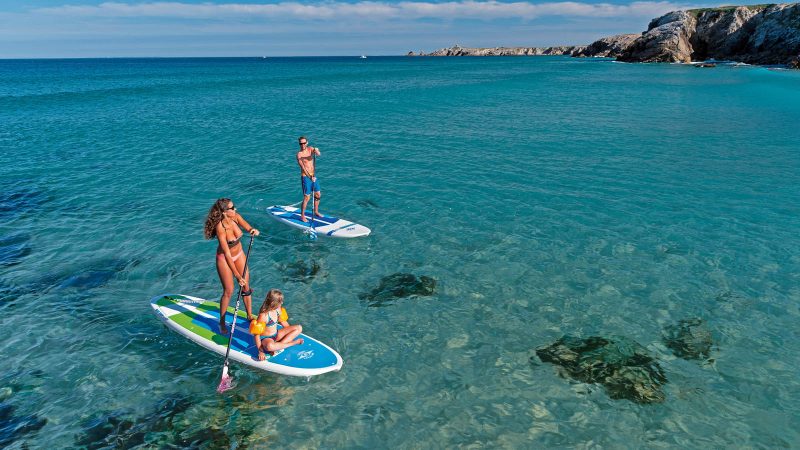 BIC SUP SS18 Preview
Retail Buyers Guide: SUP 2018
CATEGORY: SUP
BRAND: BIC
INTERVIEWEE: BENOIT TREGUILLY (MARKETING & COMMUNICATIONS MANAGER)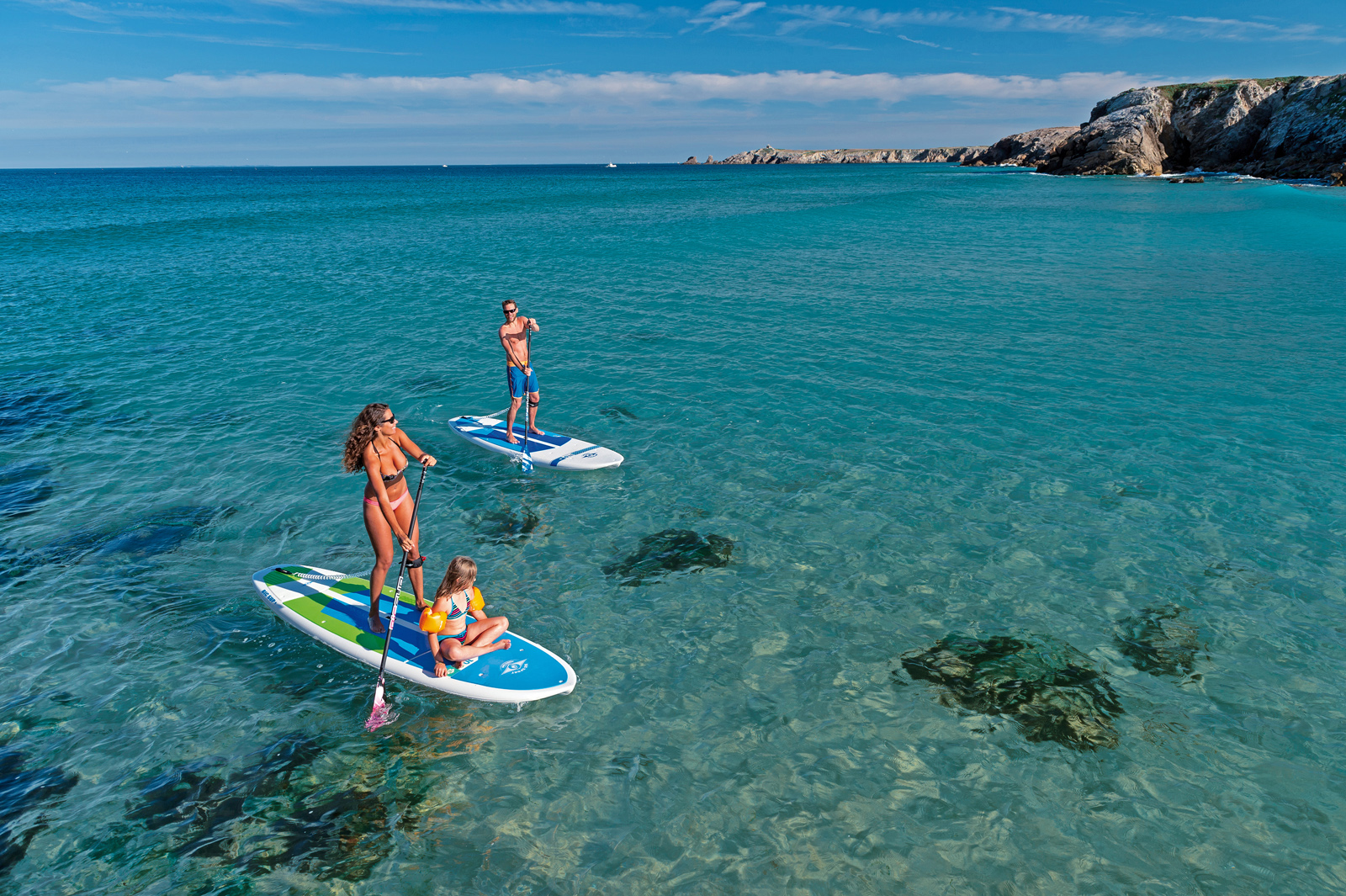 TRENDS
What are the main 2017 trends in Stand Up Paddleboards in terms of categories (SUP Surfing, downwind/race, touring, river, all around/leisure, yoga/fitness…)? Which sector of the market are you focusing most on?
The main trend for 2017 is that the market is saturated with too many brands, too many products, particularly in the inflatable segment. A saturated market means that significant pressure is placed on those brands without a solid client base, distribution, and product offer.
The market is also splitting into the two sections : The entry-level "beach-toy" market that is largely at the 499€-599€ price position, and covered extensively by Decathlon. The other part of the market is the "specialist" segment that sits either between 800-1200€ for an "entry-level" board, or 1500-2500€ for the elite performance minded customer. Little business is made in between these categories, other than perhaps the rental market.
With our brands we aim to cover all segments of the market and have a clear brand position depending on the market segment:
BIC SUP : Entry-level, school and rental.
OXBOW : Specialist entry-level and first specialisation into SUP Surfing, Touring & Fitness.
SIC : High performance, racing, elite specialisation.
SUP is a very diverse sport and as a result it is difficult to focus on only 1 particular market segment. All-round boards still represent the core of the market, but then you still need to specialise in the different segments including Fitness/Yoga, SUP Surf, Touring & Racing, River.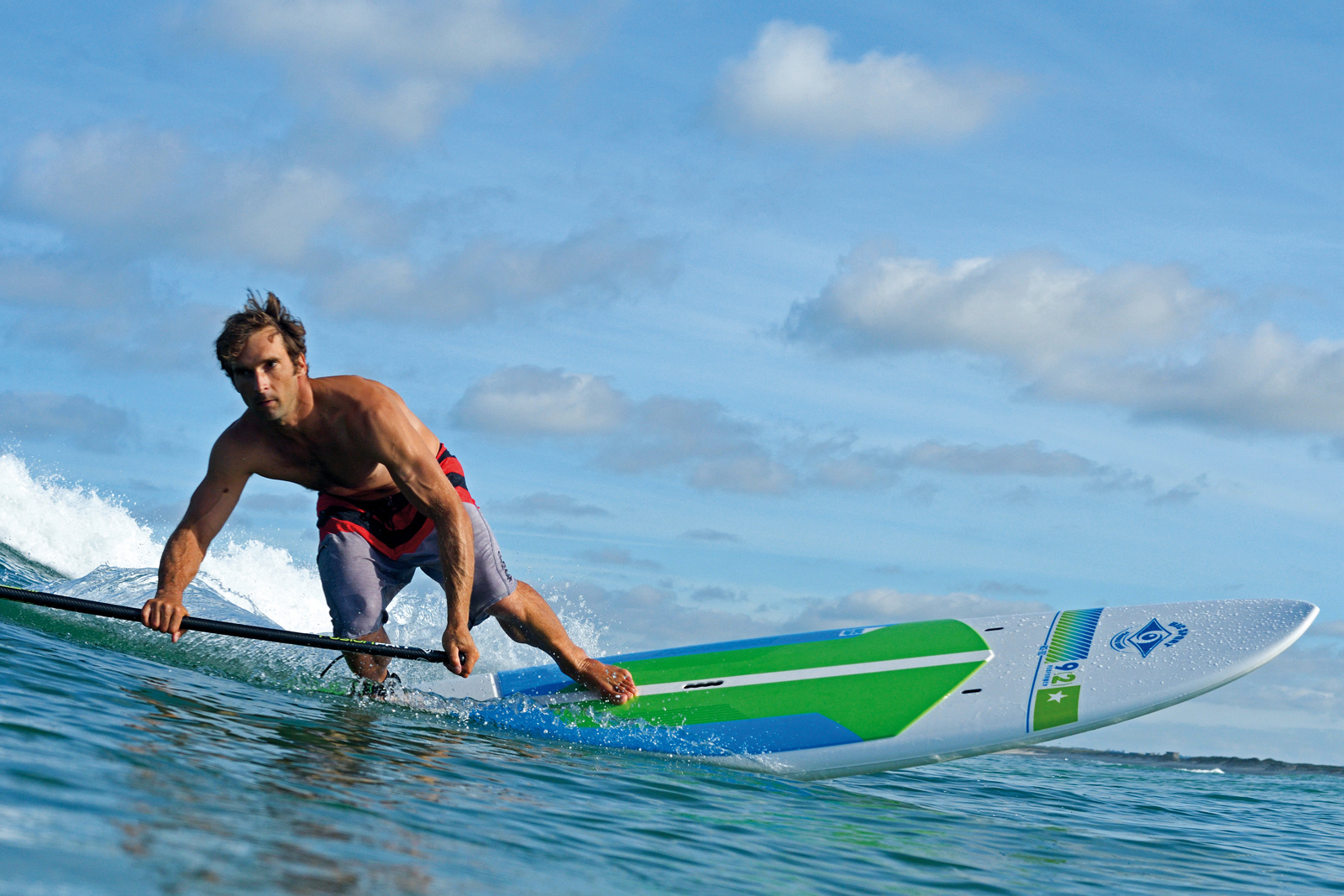 TECH HARDBOARDS/INFLATABLES
What's new with your hardboard construction? And where do you see hardboard sales heading? What's new with your inflatable board construction? And where do you see inflatable sales heading? Please tell us about your new technologies or product breakthroughs for 2017?
HARDBOARDS
Our new TOUGH-TEC Technology was introduced in 2017 with great success, and we will be continuing to focus on this technology in 2018. Made in France, it is an unbeatable and very ecological method to make boards: Very strong and durable over time, no resin, no fiberglass, simply a PE shell thermoformed around a EPS Core.
The ideal choice for rental or school operations where boards need to be durable and withstand intensive use. Boards are also lighter compared to our previous DURA-TEC construction. This technology is a winner, and it should continue to be so throughout 2018.
With the combination of our TOUGH-TEC & ACE-TEC Board technologies, made in France, we expect to see ongoing growth in the hardboard sales segments. A TOUGH-TEC board is the only realistic choice for long-term school or rental use. ACE-TEC boards continue to be a winner with customers looking to evolve in the sport of SUP, with a board that is stiffer, lighter and more performance orientated compared to TOUGH-TEC.
Many consumers are moving on from inflatable as they want to get more performance from a real hardboard shape, and also get tired with inflating or deflating the boards, and dealing with the ongoing maintenance and short life-span inherent with inflatable boards.
Finally with SIC, our premium performance brand, for top level racing or SUP Surfing a hardboard is the only realistic choice. With BIC Sport supporting the brands in terms of our distribution network & reliable supply, we expect that this brand will make progressive inroads into the European market.
INFLATABLE
With our 3 brands we cover all major construction technologies to cover the key market segments:
BIC SUP : Single stringer, single skin construction.
OXBOW : Deck & bottom stringer, with new stiffer composite stringers in our Explore & Wind models.
SIC : Fusion Skin material.
Not-withstanding incremental growth due the addition of SIC, we expect that inflatable sales will be relatively stable towards 2018. Difficult to expect any significant growth in a saturated market, where everybody is making +/- the same product and any technology differences are very minor.
It is difficult to believe sometimes the "overly-marketed" technologies that some brands come up with, and the low level of differences that these technologies actually present when you really put them on the water and test them side-by-side compared to other products.

AESTHETICS
What is the story behind your boards' graphics?
OXBOW SUP graphics have been completely revised for 2018, and inspired from the OXBOW Brand's deep knowledge of the watersports & waterman culture, and the surf market. BIC SUP Graphics remain unchanged.
RETAILERS' HELP
How are you helping your retailer network to sell your product?
A complete brand offer so that they can come to BIC Sport and choose from products covering the entire market segment : BIC SUP, OXBOW & SIC. Competitive pricing and margins. Rapid delivery from stock that is largely made in France, and delivered quickly to the market throughout Europe and the rest of the world. Reliable after-sales service.

PRICE POINT
How have prices evolved for the hardboard/inflatable categories and what are the main price hot spots?
Key hot spots :
+/- 499-599€ = Décathlon inflatable.
599-699€ = Durable school or rental product with our TOUGH-TEC Technology.
799-999€ = Entry level with a specialised retailer, where our ACE-TEC Technology is very competitive.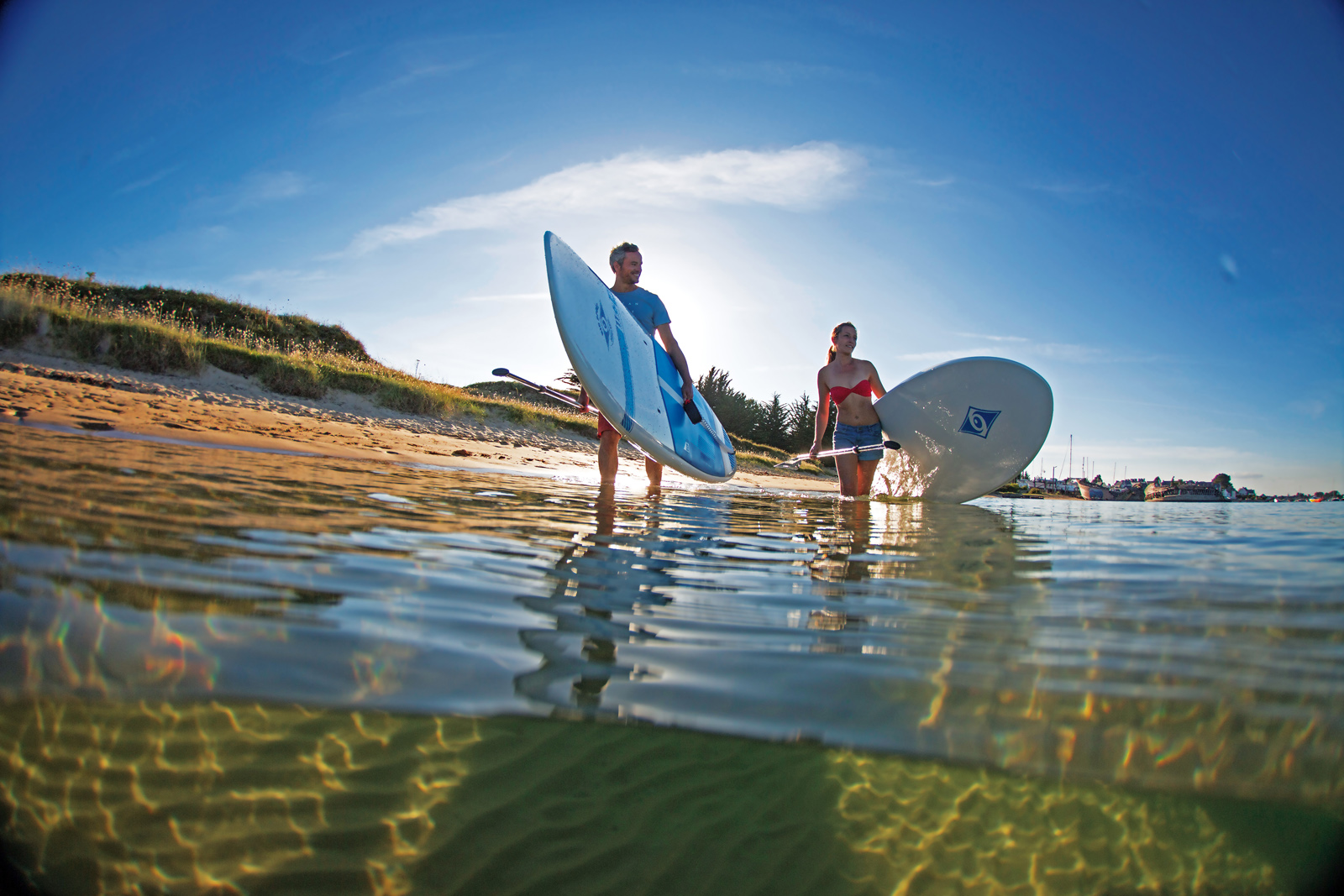 KEY PRODUCTS
Take us through your two key products for 2017.
Our complete TOUGH-TEC Range for 2018 is an unbeatable offer for the rental & school markets. It was a strong seller in 2017 and will continue to be in 2018 for the reasons stated above.
Otherwise we are very excited about our OXBOW Bamboo range of Play, Search & Glide boards. These boards combine a beautiful wood aesthetic with boards that are lightweight, perform well, and competitively priced. These boards should all be great sellers in 2018.