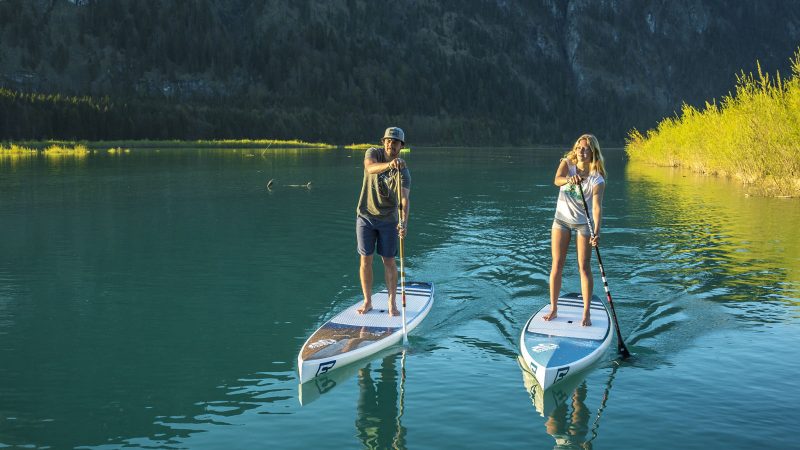 Fanatic SUP SS18 Preview
Retail Buyers Guide: SUP 2018
CATEGORY: SUP
BRAND: FANATIC
INTERVIEWEE: Craig Gertenbach, Brand Manager Fanatic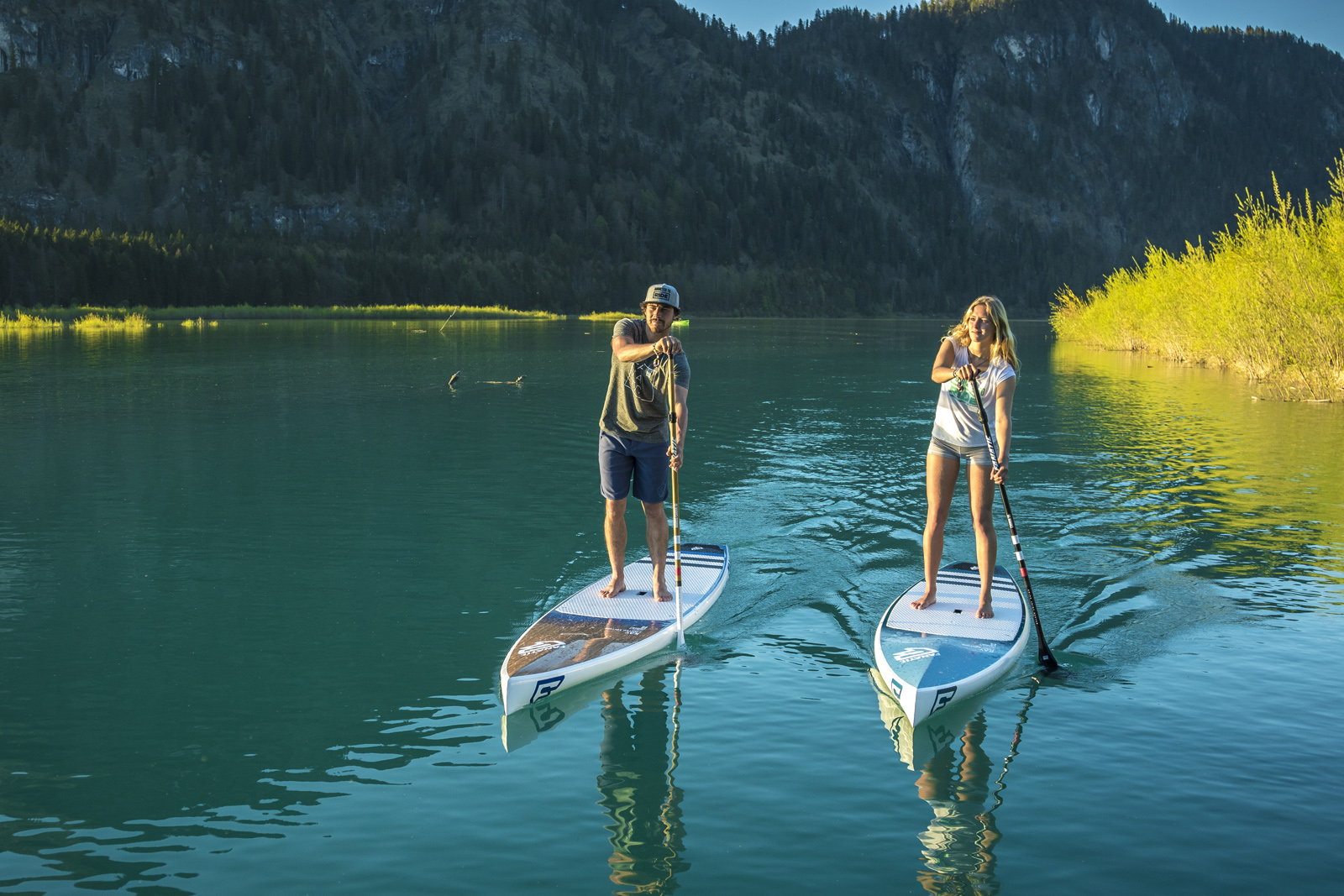 PADDLE EXPO
Will you attend Paddle Expo? If yes, what are your expectations (business opportunities, competition benchmarking, retailers' education)?
Indeed we will attend once again, we expect to secure new dealer contacts, as well as strengthening our ties with our existing dealer network by presenting the latest products and trends.
TRENDS
What are the main 2017 trends in Stand Up Paddleboards in terms of categories (SUP Surfing, downwind/race, touring, river, all around/leisure, yoga/fitness…)? Which sector of the market are you focusing most on?
Generally I think the trends go towards improving the products accessibility in each niche and segment right now, obviously the recreational market continues to grow and many of these users will then progress further into different areas like touring, wave, race etc. We have a very complete range, so there is not really one particular area, but some highlights would be a new Fit Mat for indoor use, an updated Fitness SUP board, our new Touring range, as well as a new Stubby wave sup range.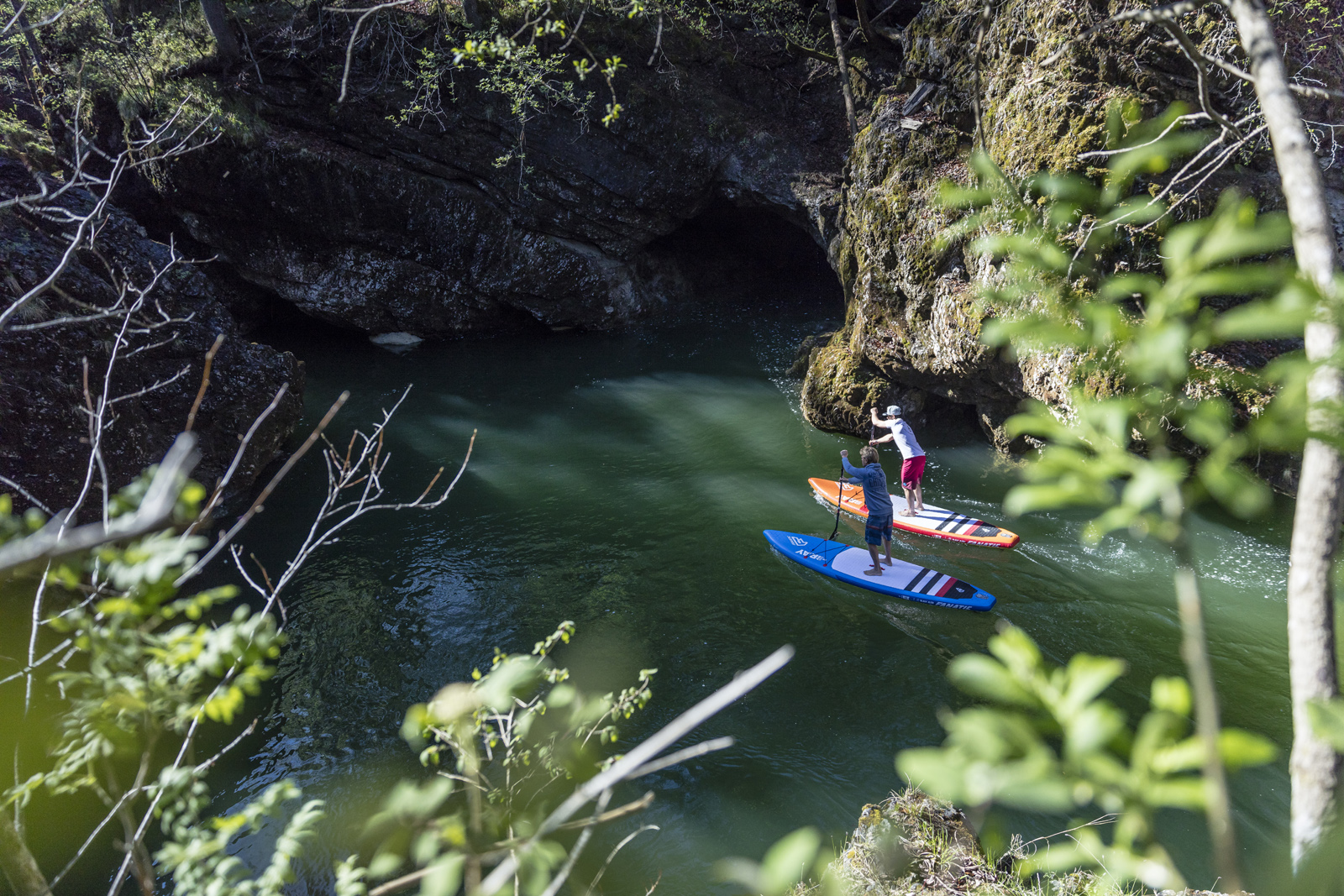 TECH HARDBOARDS/INFLATABLES
What's new with your hardboard construction?
We have refined our hardboard construction into offering a simple and easy to understand range – we offer our high end wave, touring and allrounder ranges in two main constructions,  a full PVC LTD Edition with Clear Wood look on some models. Whilst servicing the entry level market with just one version in all models, our light and durable, value for money Pure Light construction. And we do have a Full Carbon light weight raceboard range, as you would expect from a premium brand.
And where do you see hardboard sales heading?
The European market has until now not really suffered as heavily as the US and Australia with over-supply in hardboards, so there is a small and steady growth in Europe as SUP users become more refined in their skills and choices. And ultimately we hope the US/AUS markets will settle and the market should pick up again. Once people have learnt to SUP and are "hooked", they do often switch to a hardboard choice.
What's new with your inflatable board construction? And where do you see inflatable sales heading?
Last year we already changed many of our SUP constructions to be lighter and more durable, with most of our best sellers carrying over from 2017 into 2018 unchanged, to support the market.
But we have some interesting new models in our Pure range, single skin boards, which are setting new trends in weight, optics and new price points for mass market appeal. SUP sales should keep increasing, obviously it will flatten out sooner or later, we just need to make sure we can convince customers to go for Premium products and not the cheaper, lower quality and performance products we are seeing more and more of.
Please tell us about your new technologies or product breakthroughs for 2017?
Technology we covered above I believe. In terms of product breakthroughs, it's more about refining each niche and exploring the maximum performance, which is what we have done in our Stubby Wave range and new Ray Touring boards, exciting new shapes that we expect to see good feedback on.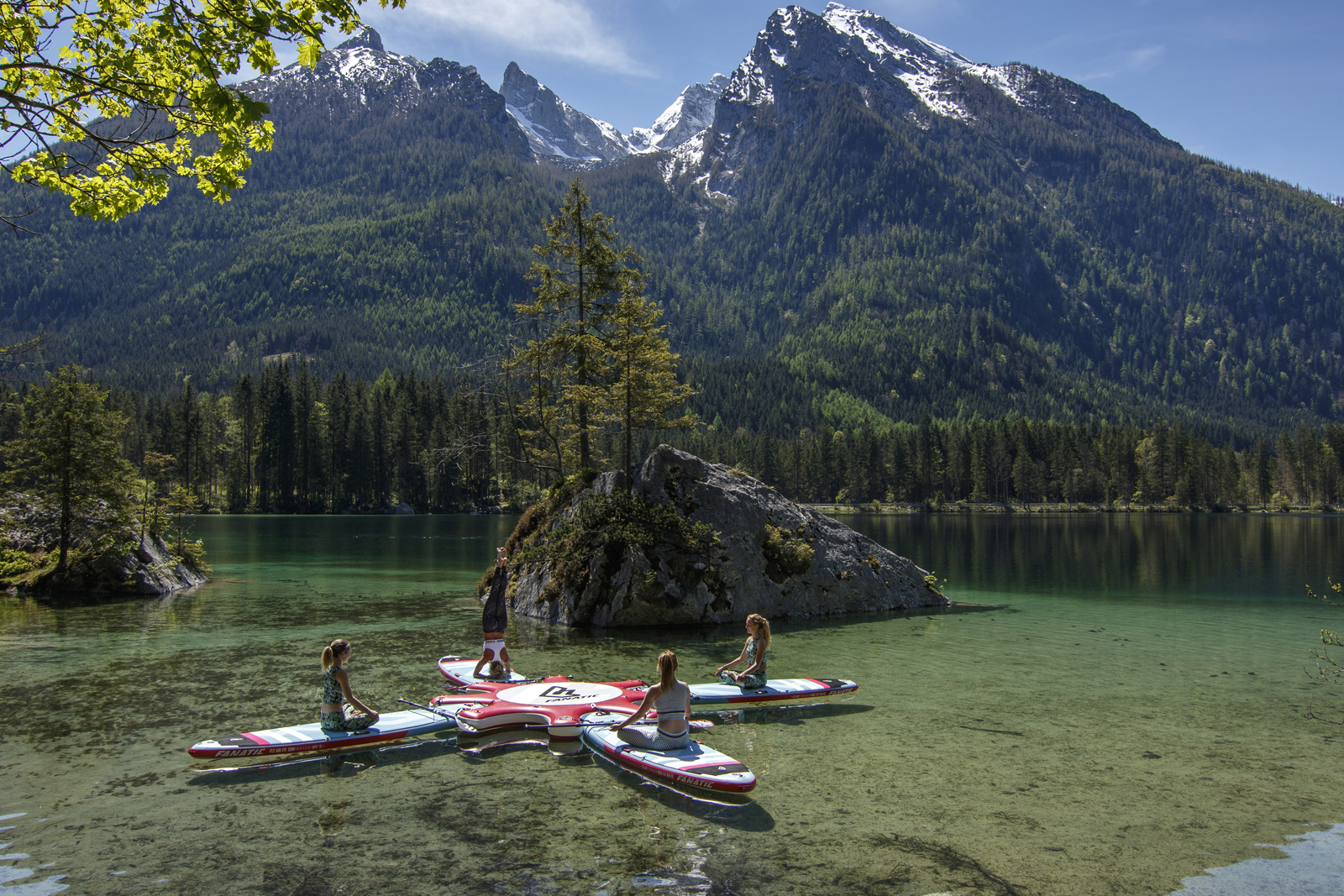 AESTHETICS
What is the story behind your boards' graphics?
Our complete line is tied together with a few elements like our logo placement in the nose, rails and a footpad which is the same on all models in terms of number of stripes/board base colour in footpad etc.
We try to keep the Waveboard graphics fairly simple and clean, closer to the classic surfboard style, but still offer some great looking colours and smaller graphic features. And then looking for more striking or unique looks with clear finishes, Bamboo, unfinished Carbon etc on the other boards. It´s always a tough task to the raise the bar each year but we think our agency did a great job again.
RETAILERS' HELP
How are you helping your retailer network to sell your product?
In most markets we work with a central warehouse, so availability is one of our key success factors, making sure that Dealers can actually sell the products they are promoting, not always a given, especiaLly in SUP products.
Very unique is our approach to leave many boards unchanged, allowing dealers to opportunity to re-order during the season without fear of being overstocked on "old products. Additionally we have some of the strongest demo/test tours around, creating demand for the products, we do not sell directly to customers and offer the best warranty service to our dealers, so the overall package is very attractive to our customers.
In house sales trainings, team rider visits and promotions with dealers, a European Dealer Meeting, many other factors make it easy and efficient to work with Fanatic.
PRICE POINT
How have prices evolved for the hardboard/inflatable categories and what are the main price hot spots?
Depends very much on which market we are talking about, we have found that our best sellers are still in the Premium region in both hard and sup sales, as this is our Brand positioning. But there are some new and interesting segments in mid pricing region, where a premium brand can still do business, even if a few % more expensive than the less serious companies. 
I think the prices are fairly stable for both segments, just there are some unbelievably low priced products this year on the market, but these soon prove to be very low quality, which is pushing customers back to the Premium brands like ourselves.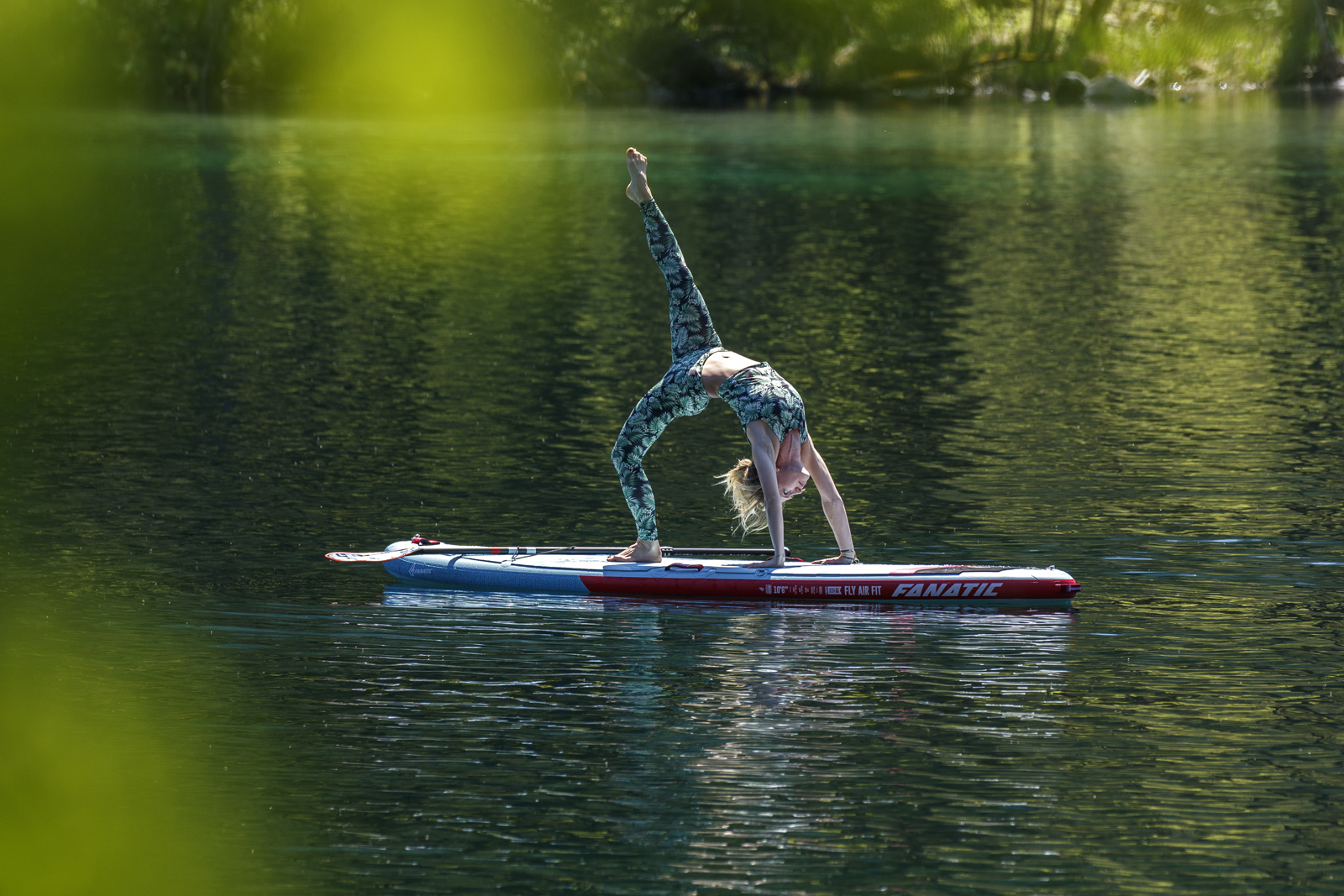 KEY PRODUCTS
Take us through your two key products for 2018:
In our hardboard range we have completely updated our Touring board, the Ray range, with great input from our US sales team, as the Touring segment in the US is a major part of the market there. We decided to go for thinner deck shapes, but more tail width and a combination of a cutting bow and bottom V shape, for improved speed, comfort and maneuverability.
Tested at our R&D HQ and home of our shaper Sebastian Wenzel in Portugal, as well as here in Germany, we are convinced these will be the best Touring models available on the market. We have 2 sizes in 2 constructions, whilst adding a Ladies Diamond Touring version with it´s own specific shape and graphics.
In the Isup range, whilst we left many of our best sellers completely unchanged for 2018, we worked on some of the other boards in the line, like our Fly Fit. We made the Fit slightly shorter and narrower for better paddling ability/handling on land, but still kept it very stable for any kinds of fitness exercises onboard.
The footpad also now extends over the complete board to the nose, to allow maximum use of deck space. Combined with our Platform which has docking stations for up to 8 boards at a time, this is the ultimate package for Fitness or Yoga classes on the water. 
This segment of the sport is growing rapidly, especially amongst our Female SUP customers, who make up a much higher % of the total SUP users, vs male dominated watersports like windsurfing/kiting/surfing.