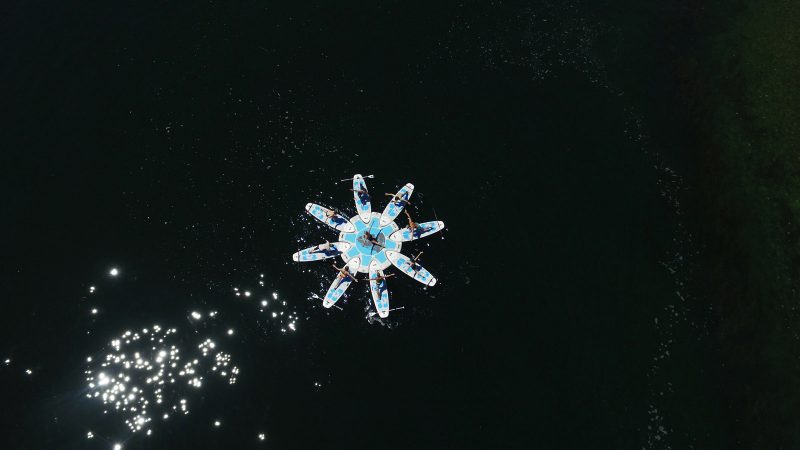 Indiana SUP SS18 Preview
Retail Buyers Guide: SUP 2018
CATEGORY: SUP
BRAND: INDIANA
INTERVIEWEE: MAURUS STROBEL (CO-FOUNDER & CEO)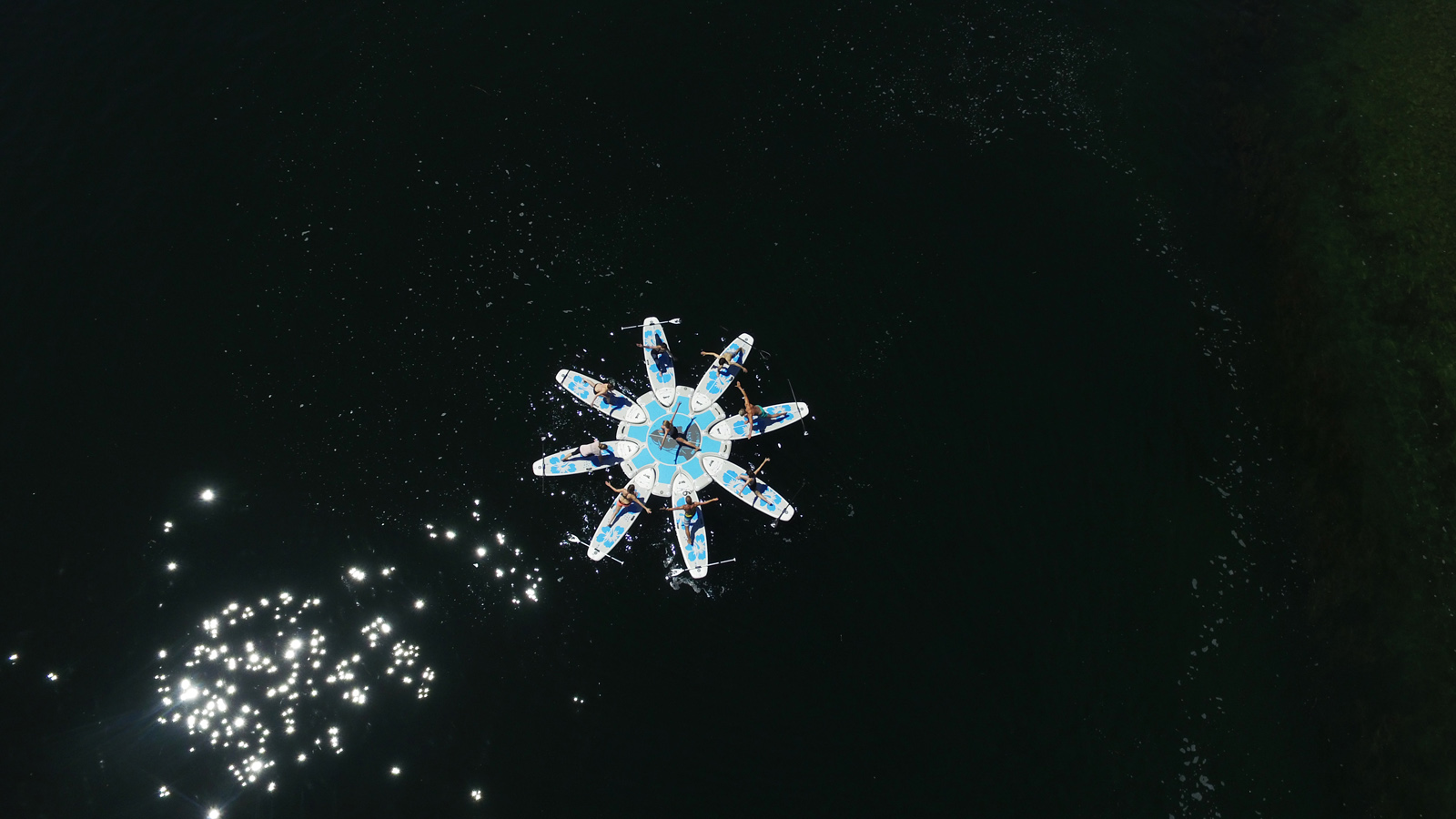 TRENDS
What are the main 2018 trends in Stand Up Paddleboards in terms of categories (SUP Surfing, downwind/race, touring, river, all around/leisure, yoga/fitness…)? Which sector of the market are you focusing most on?
The most commercial category will remain the inflatable 10'6 all round. More and more people will move further into the inflatable touring category and like to get a faster and more interesting board. And for sure, more and more people like to try touring hard boards. The SUP movement will grow in Europe and more people will start with competitions, therefor we have different 14' race boards with 24 and 22 inch width.
The outdoor functional training movement will go more often on the water and use our wider boards or rectangular Fitmats for pools. Our SUP Yoga Island with its 8 slots is sold better and better.
The SUP surfing will be only an image segment for us, but it will grow with our growing numbers of partner SUP wave stations, maybe the SUP foiling trend will help to increase the sales of our hybrid foil board. River SUPing will grow, but slowly because of its risks.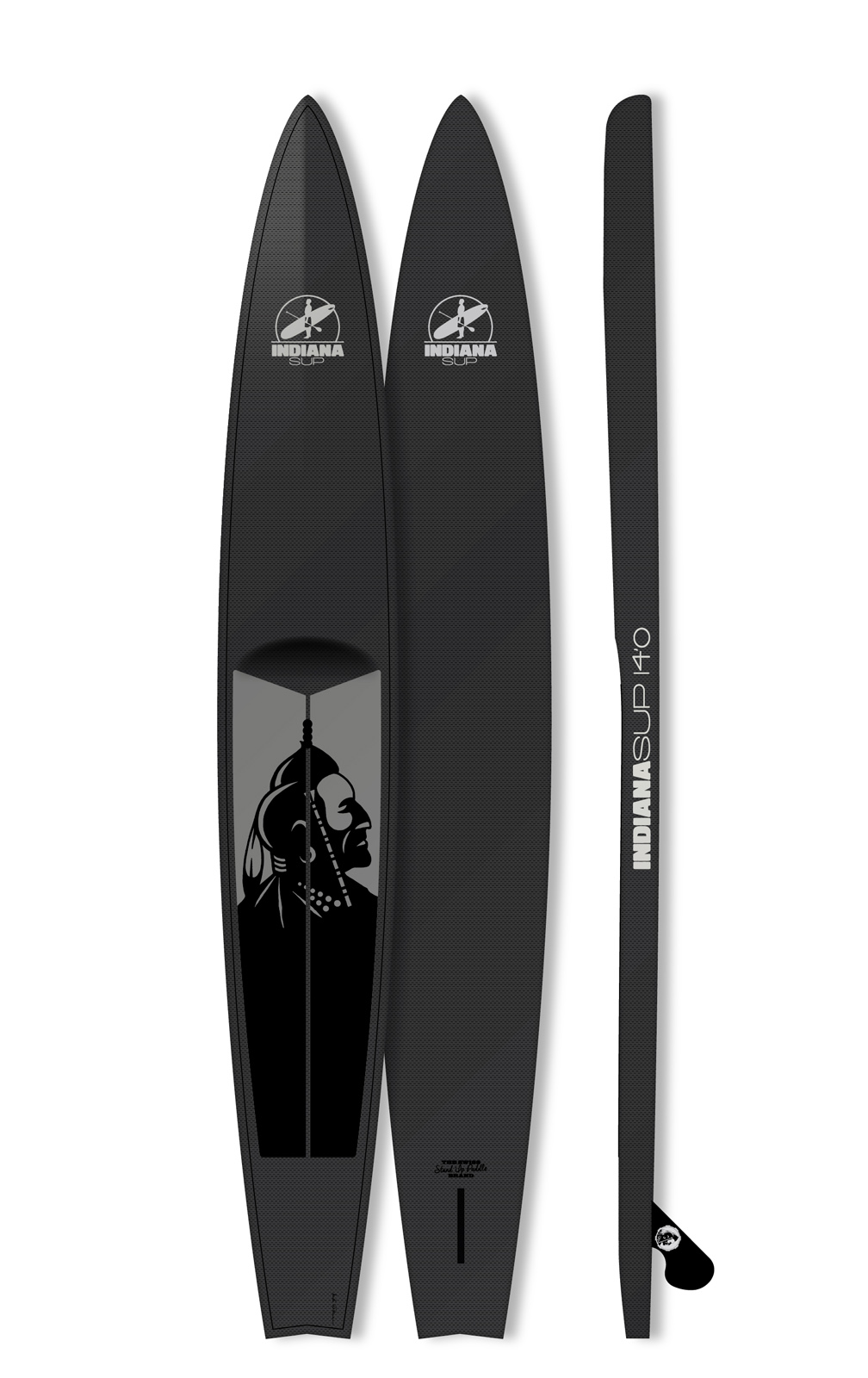 TECH HARDBOARDS/INFLATABLES
What's new with your hardboard construction? And where do you see hardboard sales heading? What's new with your inflatable board construction? And where do you see inflatable sales heading? Please tell us about your new technologies or product breakthroughs for 2018.
We made a big step forward with our carbon-innegra-fibreglass sandwich construction in 2017. It looks very technical and is very robust. So we stick to this construction.
The SUP community is growing and some day the stand up paddlers like to get the real deal, that's why we offer a large variety of hardboards. At the moment we sell around 10% hardboards, maybe that number goes up to 15%.
Our inflatable Limited Edition boards have a stiffer construction. On top a compression belt with one 10cm wide fibreglass stringer, on the bottom a tension belt with Dyneema Triple Stringer Technology. The rubber tear off edge under the tail gives more speed.
Hopefully we will get more customers in England, Benelux and Scandinavia. Eastern Europe seems to be an interesting market, but the big numbers are made in the low price segment, where we are not strong.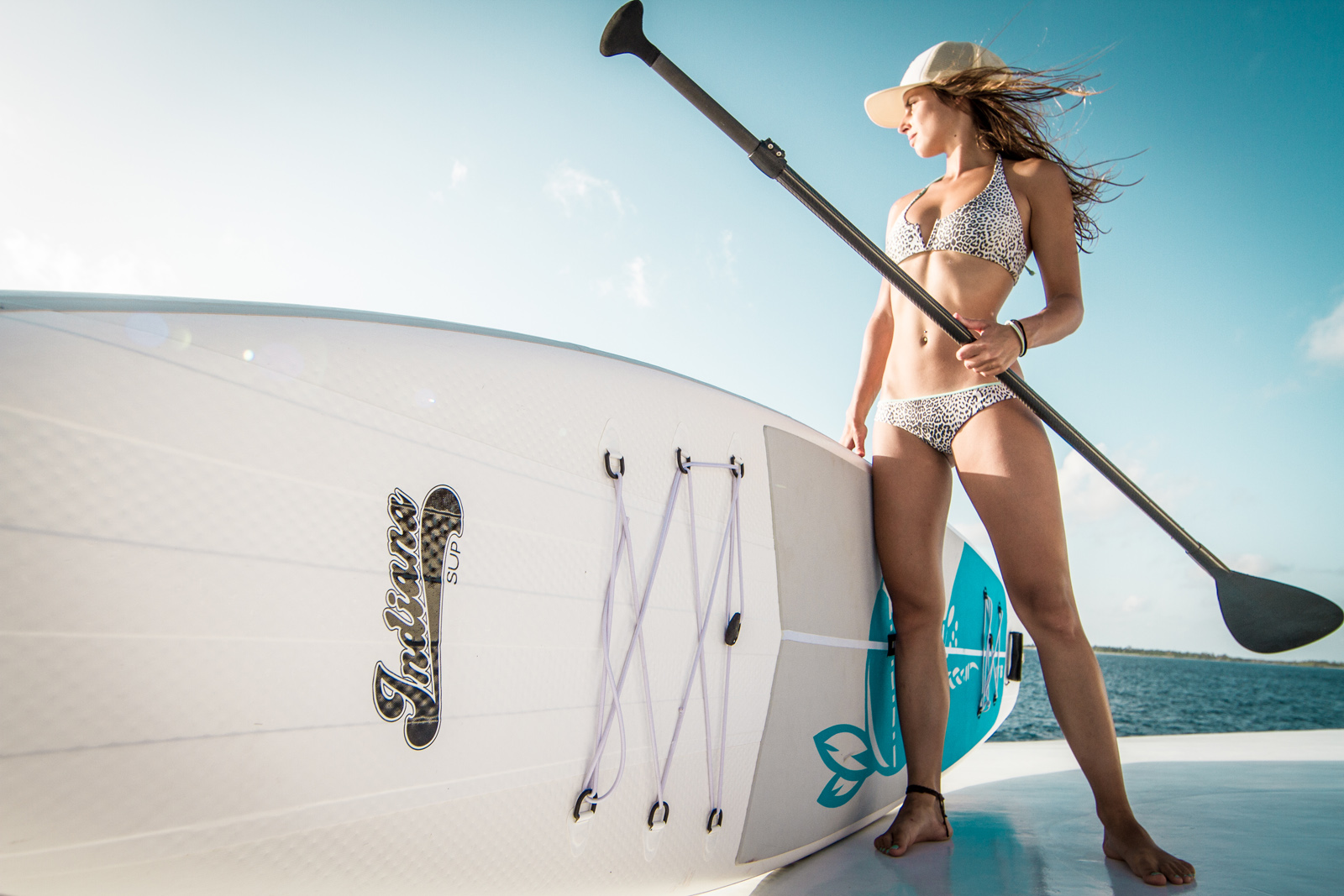 AESTHETICS
What is the story behind your boards' graphics?
The idea is a simple and clean yacht design with white, grey and black colours. Not too much "schniggschnagg" on it. The indian head symbolises the roots in the skateboard background going back to 1989. The Limited Edition boards and paddles will always be more colourful and fancier with some totem graphics.

RETAILERS' HELP
How are you helping your retailer network to sell your product?
With great products for a reasonable price, good service with a EU and Swiss warehouse, with a new B2B store, which allows an easy and fast order process. We listen to the customers and try to realise their wishes and inputs into the new products. Indiana SUP is creative and has a good sense for market tendencies.
We have not only commercial products like inflatable all round boards, we have a bunch of interesting products as the Fisher outrigger SUP, Rescue SUP, Big SUP, Tandem SUP, Touring 16' SUP, High end hollow carbon boards and we grow our range with inflatable surfboards and high end carbon innegra Surfboards. Which is super interesting for watersport stations at the ocean.
On top of all this we have lot's of marketing material like buoys, flags, banners, plots, stickers, flyers and booklets and maintain a handy website and some social media channels. With our "Dude Proof" videos, we explain the USPs of our products and show SUP techniques and bring lots of people closer to Indiana SUP.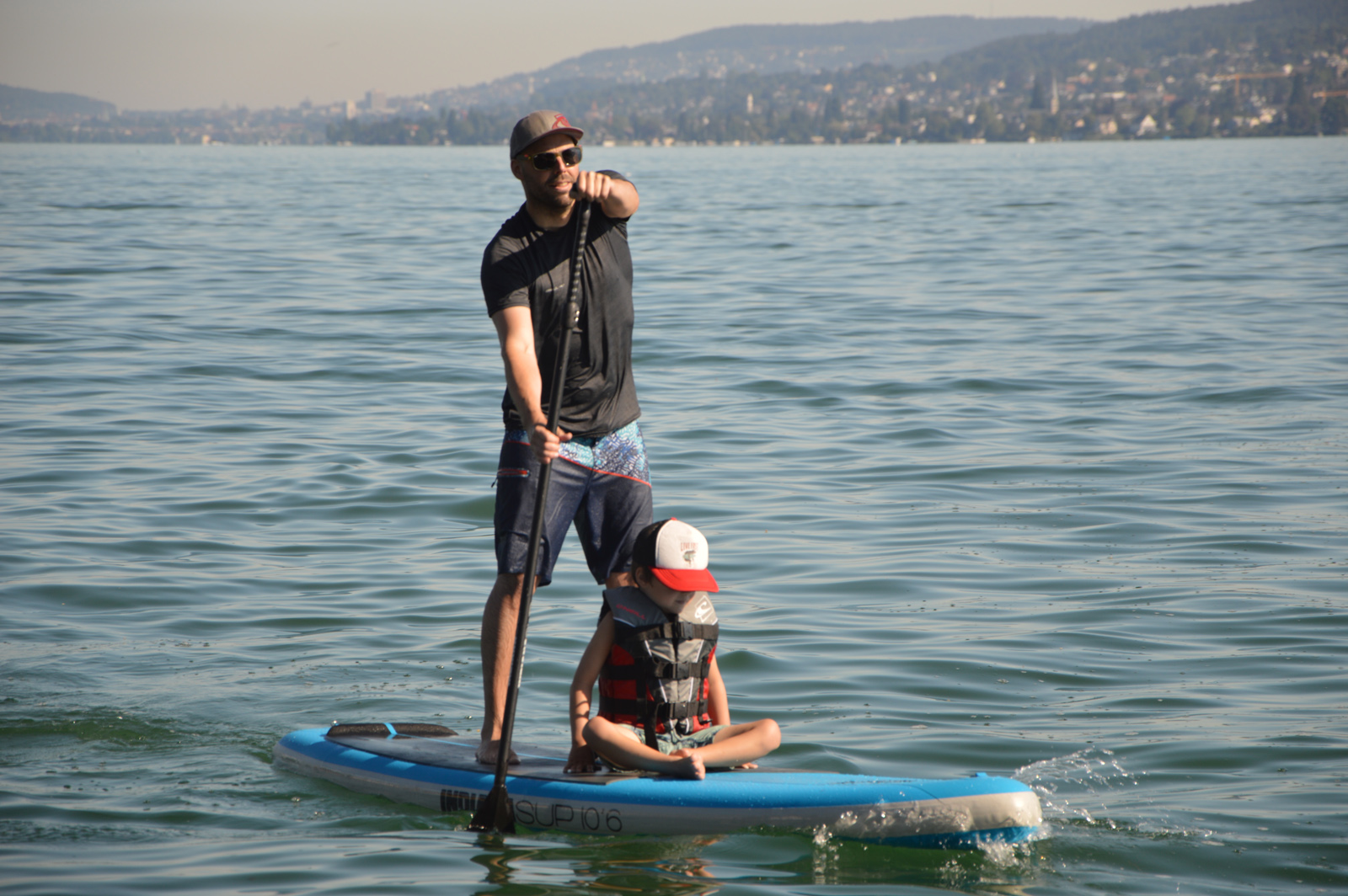 PRICE POINT
How have prices evolved for the hardboard/inflatable categories and what are the main price hot spots?
Our prices remain stable. Our family pack 10'6 incl. fibreglass paddle, wheely bag and pump for 899 Euros is a really good offer, as well the 11'6 family pack for 949 euro. This will be the most commercial product in 2018. The more technical boards with triple dyneema stringers will cost 1049-1199 Euro. The Limited Edition will cost 100 euro more. The wood veneer hardboards will cost 1429 – 2199 Euro incl. bag and fins. The highend hollow carbon boards 3299 and 3399 Euro.
KEY PRODUCTS
Take us through your two key products for 2018.
The family pack 10'6 is the most sold product in 2017 and will remain top seller in 2018. The outline, shape and volume make almost everybody happy. It has lots of volume and big stiffness with its 6 inch dropstitch. It comes with a super comfortable crocodile skin pad, elastic cord with clip, a precise cut 3-piece fiberglass paddle, wheely bag and double action pump. This board won the Swiss television customer test "Kassensturz" in June 2017.
The inflatable lady touring 11'6 is made for sporty ladies. It has a good balance between width, thickness and outline. Ladies like to paddle long distances with it thanks to its fast outline and it is still enough stable to do yoga and fitness on it. With the triple dyneema construction it is stiff, despite its only 4.75 thickness. It comes with wheely bag, honeycomb fin and double action pump.