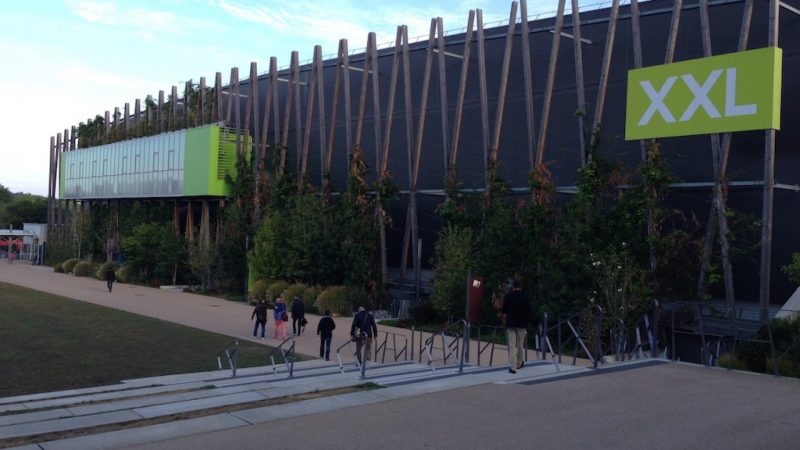 Sport Achat, Nantes, France September 18-19: Show Preview
Last summer saw the launch of a new show, Sport Achat Nantes by Sportair, to fill the gap in the market for an action sports trade show in the west of France. The show was well received by the industry so for this year, like last year, the Nantes event will be held the week after the ever-popular Sport Achat Lyon event that is in its fifteenth year.
Sport Achat Nantes was launched last year with the support of FIFAS (French federation of Sport & Leisure Industries), EuroSIMA and the OSV and for its first edition attracted 283 brands in 3,500 m2 of exhibition space. This was the first new show for action sports in Europe for a number of years and in particular provides the surf and SUP industry with a real opportunity to exhibit their brands at a location next to the Loire river and only 50 kms from the Atlantic coast. Returning exhibitors this year include: West wetsuits, Surftech, Surf Logic, SP, Sniper, Sinner, SIC Shred, Sector 9, Rip Curl, Rayne, Quiksilver, Prohibition, Osprey, Ocean & Earth, OB five, Madrid, Madness, Hirec, Freewaters, Flying wheels, Eivy, Cool Shoes, Chilli, Catch Surf, Carve, Circa and Ari'Nui. This year new exhibitors at Nantes include UWL, Anita Active, Bamboo Des Tropiques, Grain de Sable, Pacsafe, G-Shock, Cabaia, Gumbies, J & Joy, Made in Colors, Ragwear, Oaks Valley, Gumotex, Bic and Skike. The Nantes exhibition area is right next to the river enabling live SUP testing and on the day before the show the Nantes Paddle Experience public open day is being organized by Exponantes The trade show has moved to a Monday/Tuesday slot to make the show even more attractive to retailers and Sportair has visited 220 shops in France to talk to them directly about the importance of attending the event. The show opens each day with a welcome coffee and Monday evening is the after show BBQ. Right by the entrance is the Crème Fraiche new brand area where exhibitors include Gumbies, Australian flip-flops and Waph lacing systems. New this year will be the launch of Bikeexpo Nantes held at the same time in the hall next door, so together these shows will provide a real pull for retailers from across Europe.
Nantes has good air connections across the continent, with direct flight connections including Lyon and Bordeaux in France, Geneva in Switzerland, Malaga, Barcelona and Madrid in Spain and from the UK there are connecting flights from Birmingham, London, Manchester and Southampton. So brands, distributors, agents and retailers in the water and urban business should take the opportunity to visit the show as there is no similar event for these industries anywhere else in Europe.