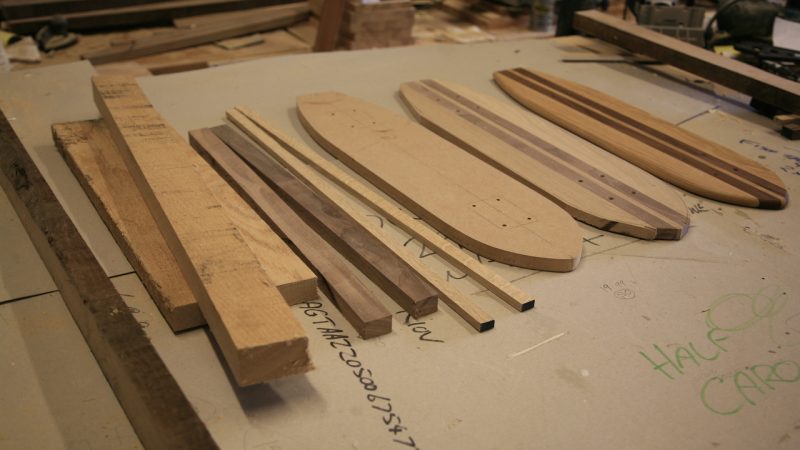 ERA Skateboards Brand Profile: 60s Cali Inspired Handmade Decks
ERA Skateboards are a celebration of the burgeoning 1960s California skate scene; handmade American oak, walnut, and sepele hardwood decks with shapes replicating those early surf-skate shapes pictured surfing empty pools. Designed and made on Mersea Island, on the East Coast of England, ERA are offering high quality decks and look to exhibit and auction a line of artists skateboards in London next year. We profile the brand with Founder, Barnaby Cooke.
Please give an overview on how and why the company began?
I wanted to start a small independent skate brand that celebrates the heritage and origins of skateboarding in California in the early 1960s. The place and time has always seemed iconic and idealistic. Perhaps it's the sunshine, surf, and feeling of good times that draws me – ERA Skateboards is about capturing that vibe and bringing a little bit of it back to the UK.
Originally, I had the idea to create an old school skateboard pop up and whilst sourcing 60s style boards I thought, why not just create our own? I started researching old 60s surfboard shapes and playing with different designs. Luckily, we knew a really good woodworker and joiner and approached him with the drawings and templates. We put a few boards together and developed our first fleet.
Who is on the management team, and what are their backgrounds?
Barnaby Cooke – Keen skater since the mid-80s, dabbled in music production, predominantly worked in the licensing trade.
Kathryn Rivans – 15 years working in consumer PR for interior and health brands and entrepreneurs.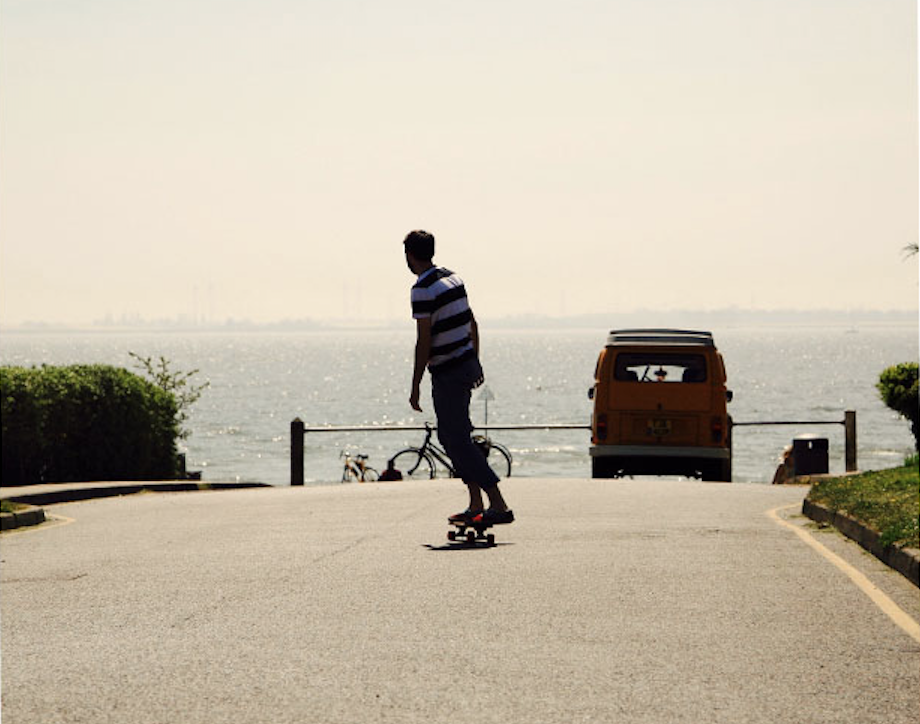 What inspired you to make 60s-esque skateboards?
Essentially, it's the surfskate story, the origins of skateboarding – the transition from surfing waves to riding concrete ones. It's the attitude too. Bill Hamilton, surfboard shaper and legendary rider, sums it up nicely when he said, "… the surfing lifestyle really lends itself to the very fringe of society. It has much to do with individual freedom – an almost irresponsible kind of freedom. Surfers are edge-riders."
I feel this is also true of skaters throughout history and today, this freedom and self-expression is definitely something that we can connect with.
The skateboards made by surf companies Makaha and Hobie in the early 60s, for me, are pieces of art history. The boards imitated the surfboards of the time so look streamlined and very cool. Our cruisers emulate these first pro-skateboards. Each board is individually handmade to order using quality American oak, walnut, and sepele hardwoods, and finished with a hardwearing varnish. We were very particular in creating a sticker that references old surf decals – the end result is a stunning looking deck.
For a smooth ride we decided to ditch the clay wheels and use Kryptonics Star Trac Red 78A and Tracker Classic-MidTrack 85mm for the trucks for our complete set-ups. Old and young skaters have ridden our boards and the feedback has been immense – essentially, these boards are fun to skate, we want people to be having a good time riding an ERA Skateboard.
But it's not just about skateboarding. The brand references the art, design, fashion, music, and architecture around in the 60s and you can see this from our Instagram feed – I'm totally in my element sourcing the next image to share, it's very self-indulgent. 
Where are you manufacturing?
ERA Skateboards are handcrafted in our workshop on Mersea Island, on the East Coast of England (also famous for its Oysters). There's a healthy skate scene on the Island, and as you would expect being by the water there's also a vibrant SUP, wind surfing, and kite surfing scene. 
What do you find important about the European market?
Technavio's Global Skateboarding Equipment Market Report 2016-2020 shows that Europe holds the second biggest market share and is estimated to maintain stability in its market share. This stability is directly attributed to the growing popularity of skateboarding in the region. This outlook looks positive and as ERA Skateboards is an emerging brand, we are small and flexible enough to respond to changes that may come along.
How do you support athletes and boardsports?
We're in the process of setting up Hooked, where we get together with artists and designers to create one-off skateboards. Our skateboard is their canvas. We'll be exhibiting these artworks in spring 2018 in London and we intend to auction these off and give the proceeds to surfing and skate charities. Ultimately, we'd like to sponsor skaters, perhaps young emerging female riders but this will be down the line in a year or so.
Which product categories are you currently supplying?
Mini wooden cruisers, individually handmade to order. We offer two different shapes, a Pintail and Square tail. Customers can just buy the boards or set-up with Tracker trucks and Kryptonic wheels. Our apparel range comprises of sweats and tees.
Where do you hope for the biggest growth in 2018?
In terms of sales it's our handmade skateboards. We also want to see growth in our social media following – recommendations and word-of-mouth will be key to the success of ERA Skateboards so it's essential that we build an engaged audience.
What do you see for the future of your company?
The vision is to create a skateboard brand that is entrepreneurial and organic in its nature. Of course we want to see it succeed, the ultimate dream is to take the business to sunny California someday!
What do you see for the future of the industry?
A lot of youths are choosing scooters over skating; this is an obviously worrying trend (and very annoying when they take over the skatepark). However, there is increased participation from the female population and there is also growing awareness of skateboarding in developing regions and where awareness was previously low, emerging and flourishing markets now include Asia and Africa. So globally, we'd like to say that it's looking positive for the sport. Skateboarding is resilient and history proves that it can bounce back and increase in its popularity.
Where can we check out your products/videos/stuff? (web/facebook/etc) https://eraskateboards.com/
www.facebook.com/ERASkateboards