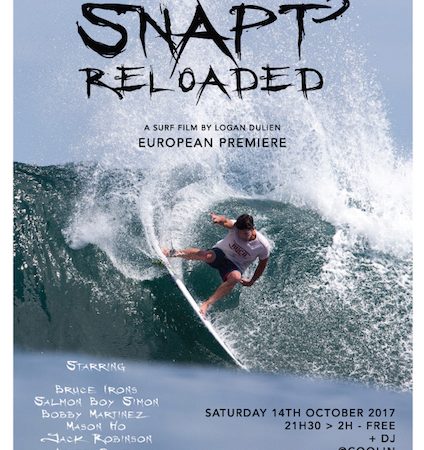 RVCA Presents Its European Brand Week In South West France This October
RVCA will be combining their love of photography, art and surfing at their upcoming European Brand Week in Hossegor and Biarritz in South West France. There will be a series of three events that RVCA will host in the build up to the annual WSL pro contest.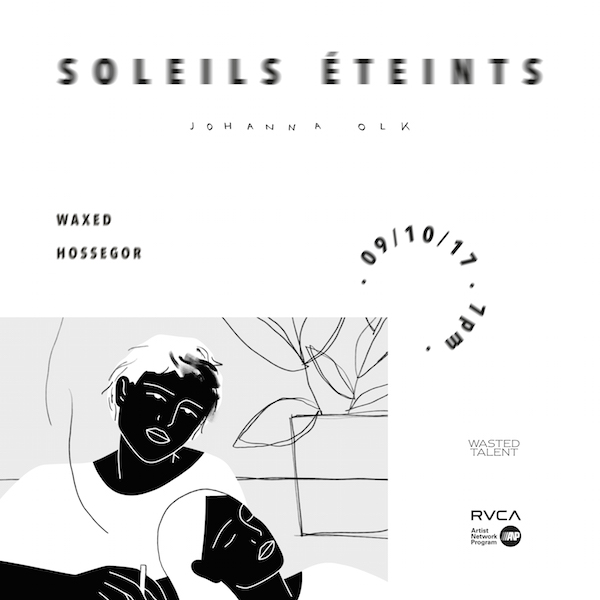 HOSSEGOR, France (Wednesday, October 4, 2017) – RVCA is proud to present its European brand week, to run Oct. 9 to 14, 2017 in South West France with activations mixing art, photography & core surfing.
With the will to continue building and growing our brand voice towards audiences and fans across Europe, we are stoked to share with you three consecutive consumer events, leveraging the WSL surf event energy, to deliver quality, high-touch & inspiring moments to those in town, from Hossegor to Biarritz next week in South West France.
Moment #1 (Art) – oct. 9, 2017 – Waxed Coffee, 7PM – Hossegor (FRA)
RVCA ANP presents 'SOLEILS ETEINTS'
An art exhibition by & in presence of illustrator & tattoo artist @johanna.olk
Live DJ Set by Clement Froissart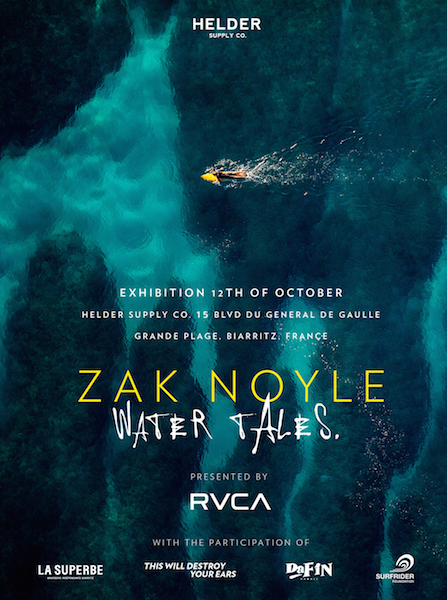 Moment #2 (Surf Photography) – oct. 12, 2017 – Helder Supply Co., 6PM – Biarritz (FRA)
RVCA presents 'WATER TALES' by Zak Noyle.
A photo exhibition by & in presence of world famous Hawaiian water photographer Zak Noyle
Limited edition tees, limited units of global best-seller Zak Noyle Camera bag
Limited edition photographies on sale, all benefits going to non-profit organisation Surfrider Foundation Europe.
Live music act by 'This Will Destroy Your Ears' local garage rock band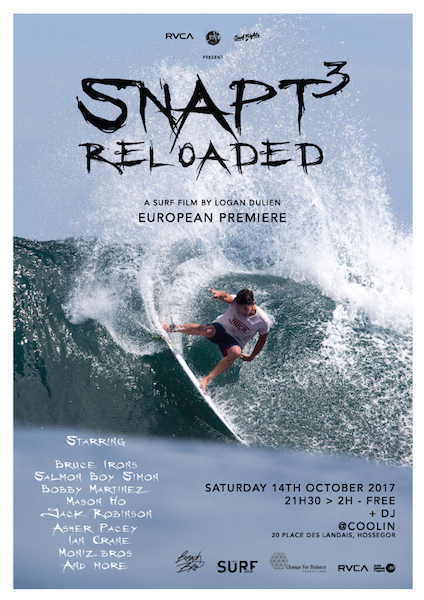 Moment #3 (Surf Movie) – oct. 14, 2017 – Coolin Bar, 9.30PM – Hossegor (FRA)
Surf Nights & RVCA pres. SNAPT 3
The European premiere of global surf movie hit by Logan Dulien
Incl. Live DJ Set