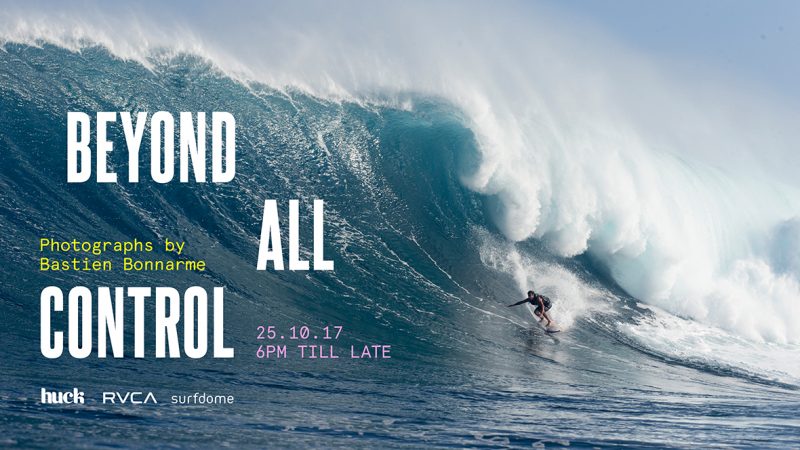 Huck, RVCA & Surfdome Present: Beyond All Control, By Bastien Bonnarme
Huck, RVCA and Surfdome are hosting a photo exhibition to celebrate the work of the talented Bastien Bonnarme on October 25 from 18:30 at 71a London (71 Leonard St, London EC2A).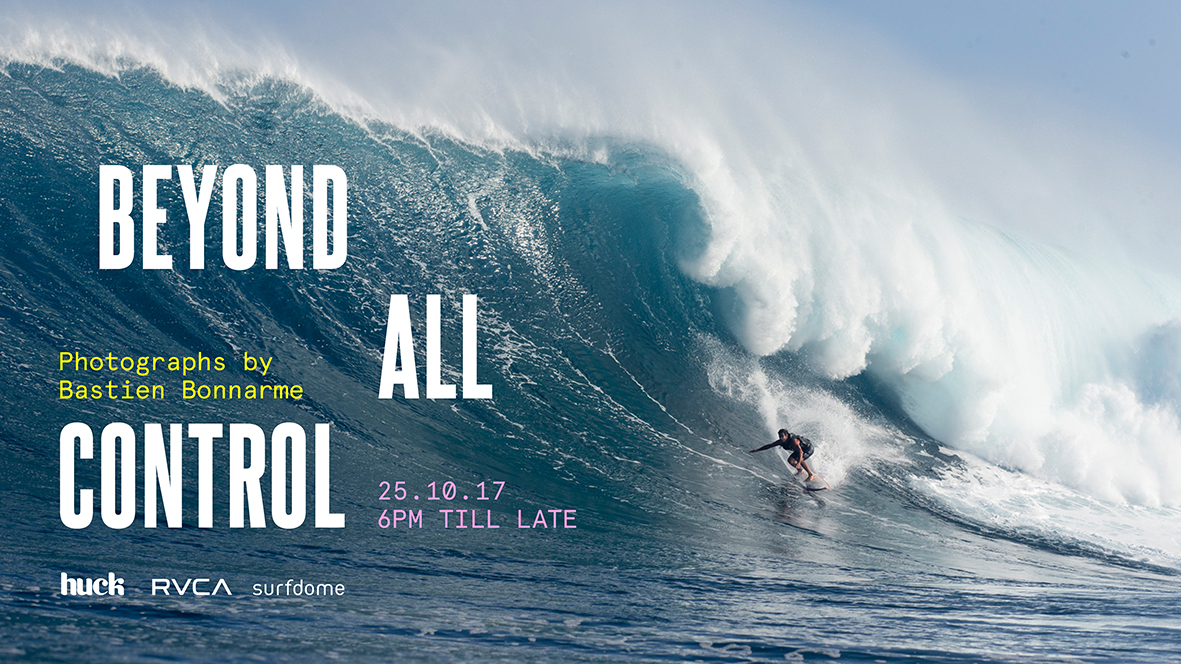 Press Release: Few people can embrace the elements quite like surf photographer Bastien Bonnarme.
For years, he's been navigating the globe in search of the perfect adrenaline-fuelled moment – risking his own safety in the process.
To celebrate some of his finest images, from battered coastlines to monster waves, Huck and RVCA present BEYOND ALL CONTROL.
Join us at 71a London for a FREE exhibition – supported by Surfdome – celebrating one man's quest to chase the unknown. This is BIG WAVE photography at its best.