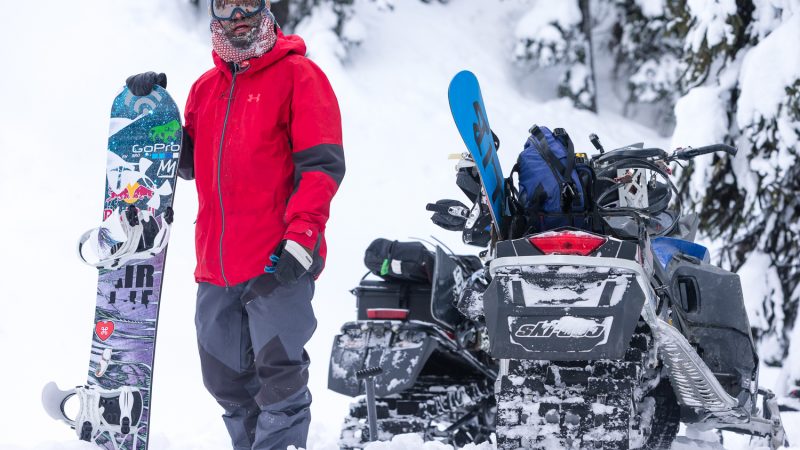 John Jackson Added To All New Flux Snowboard Boot Team
After launching their new snowboard boot category earlier this autumn, Flux have added big mountain snowboarder, John Jackson to the team.
Press Release: Flux is proud welcome professional snowboarder, John Jackson to their new boot team. Jackson based in Verdi just west of Reno, Nevada and has been chasing winter as a professional snowboarder for upwards of 17 years and he's more into it than ever. He continues to grab the snowboarding spotlight with his Book of John J Red Bull TV series which launched in 2016 and see a second season in 2017. He has also competed in X Games Real Snowboard Backcountry taking Gold in 2015 and Silver in 2016.
"John J has been an amazing addition to the bindings program over the last two years and I could not be more excited to have him also joining the boot program," says Flux global marketing advisor, Brad Farmer. "He continues to excel as one of the best snowboarders in the world and you can see he's having so much fun doing it. Everyone can look forward to a new John J signature boot coming in 2018 in compliment to his binding model which has been very successful over the last two years. Welcome to the program John J."
"I've been very impressed riding Flux bindings over the last few years and I'm excited to jump into their boots," says Jackson. "Boots are one of the most important components to your riding setup and having a boot/binding system that functions together is the ticket. The first round of boots I've tried are comfortable, light, supportive and streamlined and I'm looking forward to helping Flux continue to develop this new product line into the future."