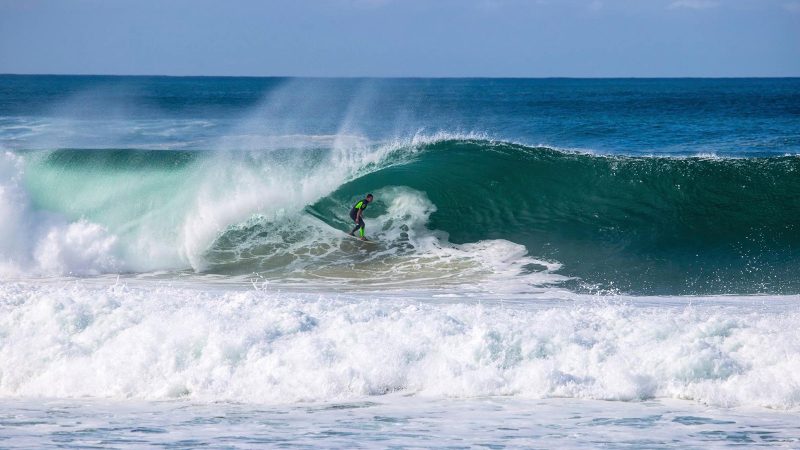 Madness Wetsuits SS18 Preview
Retail Buyers Guide: Wetsuits SS18
CATEGORY: WETSUITS
BRAND: MADNESS
Firstly, can you tell us about how your spring/summer wetsuits line is evolving compared to your traditional fall/winter one?
We sell 50% more spring/summer wetsuits compared to the traditional Fall /Winter line.
Regarding neoprene material, tell us about the characteristics and specific objectives of a summer wetsuit.
A summer wetsuit is thinner than a winter wetsuit so we don't need as much ultrastretch fabric as for the winter wetsuits.
Most of them are flatlock stitched.
As for girls and ladies the cut of the wetsuit is pretty important (shorter legs and long sleeves).
How do you make sure it's strong enough to last?
The best way to test the strength is to put the wetsuits in a surf school. They will be used extensively, hung in direct sunlight etc…
Design-wise, how is the panel construction designed for comfort? How are you working to make sure your seams are resistant and stretchy?
On 2mm wetsuits, flatlock is the common stitching process. It is strong and as explained above we need less stretch than on thicker material. So we don't really need GBS.
What's the role of the lining in your wetsuits? What are its most important features during the summer?
The lining must be stretchy but very resistant.
In terms of style, which colours and patterns are the most popular for SS18?
For girls and ladies, boot cut and longsleeves shorties are the most popular style.
For men, black back zip shorty and neoprene tops remain the most popular styles.
In terms of price, which demographics/levels do you address here?
We are mostly price point-oriented, which suits both occasional surfers, surf schools and surfers who don't want to spend 100€ on their summer suit.
Tell us a bit more about the unique benefits and high-end details of your wetsuits.
Our shorties are mostly made for surf schools so they have specific panels to make them stronger with flatlock stitches and reinforcement on stress points.
The cut of our "boot cut" longsleeve shorty for ladies has been design to suit every women even if you are not shaped like pro female surfers…
What are your 3 key products in this category for SS18

Standard back zip shorty. Strong and a price point piece it is perfect for both surf schools, occasional surfers or surfers who don't want to spend too much on their summer suit.
Front Zip boot cut longsleeve shorty. Stylish and strong this shorty suits all women with the specific shape, especially the extra material on the "boot cut" that allows you to wear it even if you are not shaped like a model.
Shortsleeve steamer, price point and stretchy. Perfect for "cooler" conditions in summer without breaking your budget.
How do you make your business more eco-friendly?
We work with factories that are environmentally conscious, recycling neoprene sheets, using environmentally conscious glue.