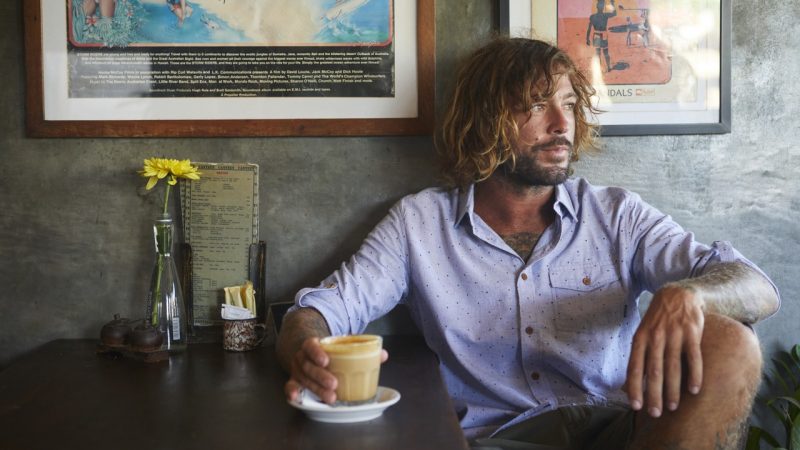 Protest Men's Surf Apparel SS18 Preview
Retail Buyers Guide: Men's Surf Apparel SS18
CATEGORY: MEN'S SURF APPAREL SS18
BRAND: PROTEST
Where do you see the state of the surf apparel market in boardsports right now?
Our surf apparel is always influenced and representative of our work as a lifestyle and sports brand. Those who wear Protest clothes are eager to communicate their connection with athletics while active and otherwise. Surf Apparel is and will continue to be a strong representation of identity. Therefore the state of the Surf Apparel market in boardsports remains strong and viable.
Amidst all the variety, are you seeing any dominant trends for SS18?
This year's collection at Protest is a return to nature, freedom, and living life. We're combining styles, patterns, and trends that highlight our passion of surf, sun, and fun, with a sprinkling of spiritualism. To highlight these elements we're incorporating washed looks in our t-shirts and tank tops, rough slub cotton material in our long-sleeved shirts, and the usual surf and nature inspired photo prints, colour blocks, and designs.
Collabs seems to be hot again, are you doing any collabs next season?
We've found a successful partnership with Notox and Lokahi. They specialise in the hardware while we deliver functionality and fashion. So, keep an eye out for our new SUP and surfboards.
How are fits evolving in tops, bottoms, outerwear?
All our outerwear jackets are also technical, providing ultimate style and protection. This includes jackets with mixed structures, softshells, bodywarmers, and refreshes on bestsellers. The SUP lifestyle continues to grow and expand and Protest is there to nurture it. This includes a line of walkshorts with quick-dry functionality. They serve as both a technical and everyday lifestyle item.
What are the trends in prints and patterns?
Part of the Protest DNA is to incorporate nature with classic surf and extreme sports imagery. This includes place prints relating to the surf lifestyle such as surfboards, palm trees etc. We also love cactus prints, which can be found in our shirts and shorts.
What's trending in colours and prints?
We're working with melange fabrics with prints, monochrome looks, and photo prints with woven stripes. Our colour groups include shades of blue, combined with red and bordeaux with yellow accents. In this first group we've included a neon red colour for the cords and eyelets. Our second group is built around greens, aquas, with lemon lime and orange red.
What are your 3 main products and stories for SS18?
Our aforementioned walkshorts are a true crossover item. They include a small range of surfables that feature 4-way stretch and quick dry function, and are, of course, street ready.
We're also introducing a linen program of shirts and shorts.
Finally there is the new Protest FLX line, which includes short sleeve shirts with polyester and elastane blend, as well as 4-way stretch shorts. These have great crossover potential, offering an athletic feel with a street ready look.