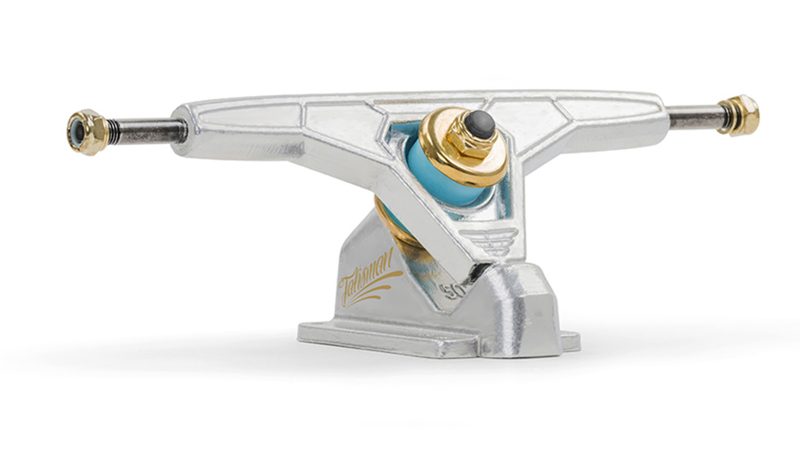 Mindless Longboards SS18 Preview
Retail Buyers Guide: Longboards SS18
CATEGORY: LONGBOARDS
BRAND: MINDLESS
INTERVIEWEE: ALI CRICHTON
MARKET
What are the current big trends with longboards that retailers need for 2018?
Dancer boards are a great niche – they're ideal for beginners with scope to advance skills almost anywhere as hills aren't needed. Cruisers will always remain a strong sector, skateboards, beginners and core longboards alike will all have and use a 'fun' cruiser.
MARKETING
What are your main stories in terms of styles and materials for SS 2018?
We are continuing to develop a range that is popular with the masses whilst catering for the technically demanding high-end. This means traditional styles and materials are at the fore-front of our ranging with some great graphics ready to go.
Do you think that new longboard/cruising skate parks will help the industry?
Any infrastructure that makes riding more accessible to local communities will always be beneficial to the industry.
TECH / ECO
What are your main technical features for next season?
Our unique and in house designed Talisman V2's is present on all completes that use a 7" truck. We're currently exploring plenty of other material constructions and shapings ready for next season.
How do you help retailers communicate these developments to customers?
We have a dedicated sales team, speaking multiple languages that are more than happy to talk retailers to give them the information needed
All our boards come complete with an inlay sheet that outlines the specification of the board.
Our website, social media and B2B site have great details on all of our boards to make it easy for our customers and the end consumers to understand the specifications and benefits of our boards.
Which wheels, trucks and accessories do retailers need to keep on their radar next season?
Our Talisman V2 Trucks – we believe they provide unbeatable performance and quality for the price. They are available in 3 great finishes.
And how about materials and sustainable resources?
We've always used wood from approved sources that support regenerative foresting.
•Backing sheets from grip tape & excess cardboard are used as packaging
• The waste wood scraps are used as fuel for the driers
• Insisting that all our hardwood is sourced only from regenerative forests located in the Appalachian Mountains, USA.
BEST SELLERS
Please name and describe your 3 highlight pieces and items that retailers should order.
Lakota Freeride:
Working closely with our riders to develop a stubby, cereal bowl concave freeride board creates a simple, yet bold looking top mount board.
The classic rosewood bottom veneer works beautifully with the subtle metallic gold graphic, complementing the classy look.
6 different wheel base combinations allow riders to tweak the responsiveness of this set-up to suit their individual riding style.
Hamu:
The Hamu board comes in three sizes. 48.5", 44" & 41" all are designed with a mellow concave, subtle rockers and a unique grip tape design. They're ideal as a high-end entry level board for a large cruiser but their purpose built for the freestyle and dancers out there!
Talisman V2 truck:
Talisman V2 truck has improved castings to our original Talismans V1, a strengthened hanger and precision bushing mounts.
The hanger seats have been redesigned to give improved and consistent bushing performance, while the redesigned hanger face keeps weight down.
Both the hanger and baseplate are cast from Pure 356.2 aluminum and heat treated to T6, giving it great strength.