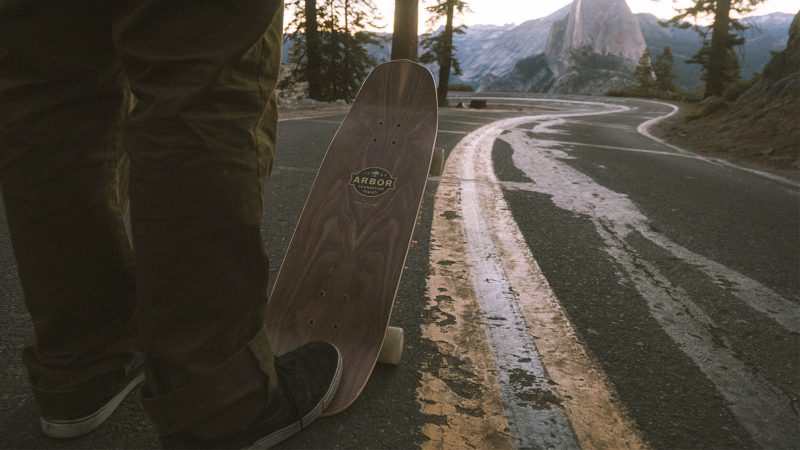 Arbor Longboards SS18 Preview
Retail Buyers Guide: Longboards SS18
CATEGORY: LONGBOARDS
BRAND: ARBOR SKATEBOARDS
INTERVIEWEE: NATE SHUTE (MARKETING MANAGER)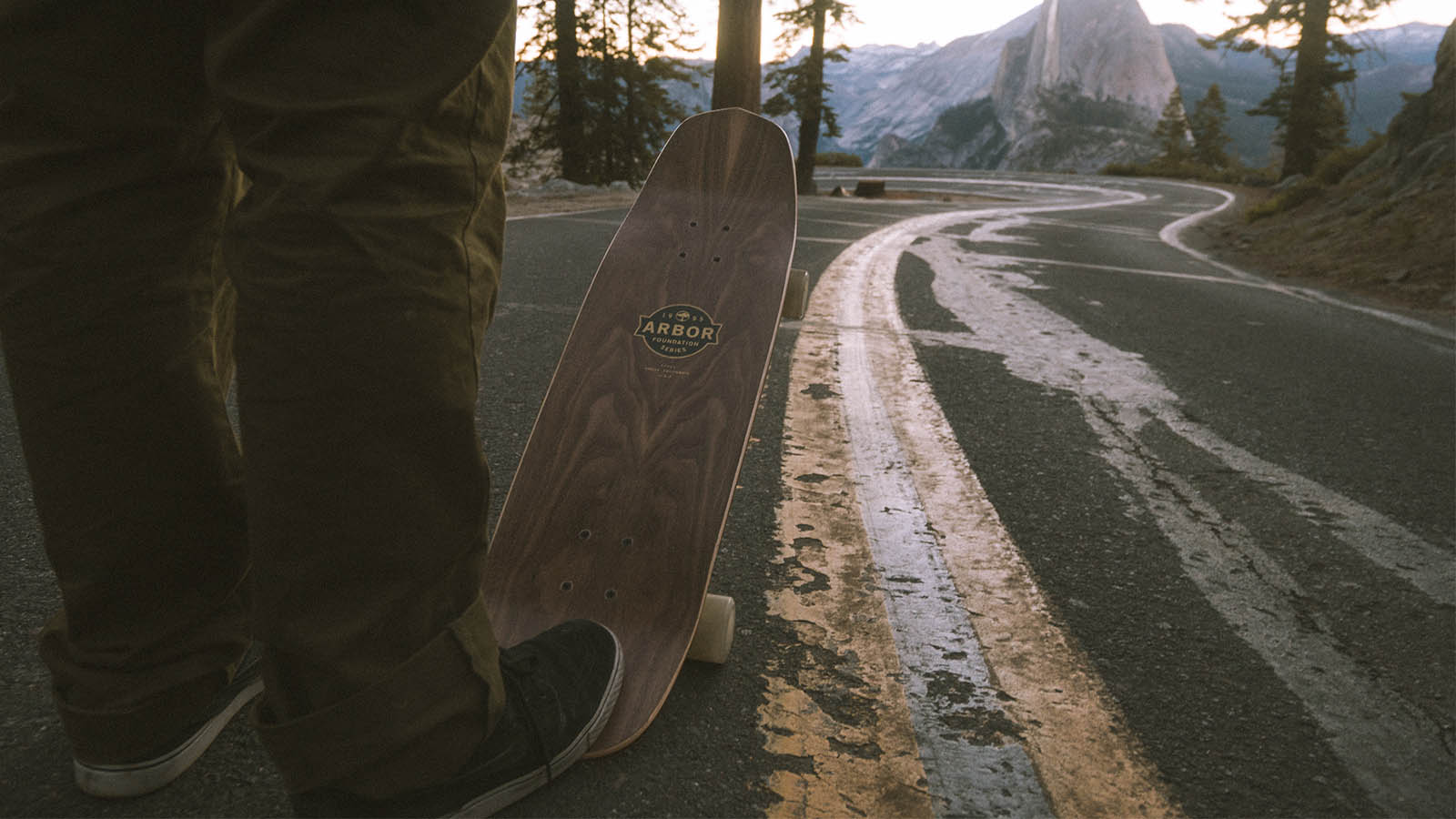 MARKET
What are the current big trends with longboards that retailers need for SS 2018?
At Arbor, we continue to see a trend among cruiser skateboard customers to move to smaller shapes. Some customers are moving from long cruisers (longboards) to mid and mini length shapes.
Others are asking for smaller versions of our best selling designs. Because of this trend, we are expanding our mid and mini offerings. We have also downsized some of our classic shapes like the Timeless and Fish, or added smaller versions of key shapes like the 37-inch version of the Axis. 
We have also been seeing a sustained increase in women's participation across skateboarding. We are not just seeing female consumers, but a larger presence and platform for women athletes, managers, and even brand owners. Women are coming into skateboarding in a very integrated, sustainable, and lasting way. And we are working hard to support women's skateboarding. This year we came out with our first women's specific series of skateboards with the new Solstice Collection, which with designed with the @arborgirls team. This fall we will be donating a portion of the sale of every board in the Solstice Collection to Boarding for Breast Cancer.
One other trend that we think is significant is how much the longboard market is being influenced by street skating. Street skating is clearly affecting the shapes being developed across the cruiser community. It clearly continues to influence a portion of the dancing community to embrace flat-ground and freestyle. And it continues to influence the hybrid/downhill world where tricks at speed represent the tip of the spear for progression.
What are your main price points for next season?
Arbor has always been viewed as a premium brand. But the truth is we have always been more competitively priced than one would think by just judging the quality level of our designs. Our goal has always been to keep skating affordable and in doing so, help bring more people into the lifestyle. Across our line, you can find a range of pricing for entry level to premium. Nevertheless, even the higher end boards are designed to be competitively priced compared to our higher-priced competitors.
In Europe, our new distribution relationship with Absolute Board Co. will allow Arbor to be much more approachably priced, without sacrificing any of the quality we're known for. We are also introducing models, like those in the new Micron Collection designed to appeal to a more price sensitive younger customer.
MARKETING
What are your main stories in terms of styles and materials for SS 2018?
Our line keeps getting better, with shapes being more refined for individual styles. As skating evolves, our line evolves with it, shown through our expansion of mid and mini offerings, a new Hybrid Style Pro model from our European based rider Axel Serrat, and performance minded drop-throughs. Look for an expanded offering of Hybrid shapes including a new Pro Model offering from European based Team Rider, Axel Serrat. as well as the mid and mini cruisers discussed above. We are doing more with performance drop-throughs in a range of sizes. We have also expanded our signature wood top offering, a look we've done for over 20 years by adding Red Gum wood, a sustainable species used in our Flagship Series.
Do you think that new longboard/cruising skate parks will help the industry?Absolutely. This new style of skate park has given the cruiser community a place to enjoy a wide range of skateboards. With more places to skate, the cruiser community will continue to grow along with the industry that supports them.  
TECH / ECO
What are your main technical features for next season?
Our Sucrose Initiative Wheel line keeps growing, with refined wheels and new shapes joining the lineup. We have also upgraded the Groovetube core with fiberglass to make it stronger, and give the rider a better feel.
How do you help retailers communicate these developments to customers? Our Marketing Efforts will continue to educate both the retailers and customers alike. Our Product Profile videos offer an in-depth look at the individual shapes, specs and components, while our Product Collection videos portray the overall vibe, look and feel of the collection. We are also implementing Product Swing Tags on the entire line to provide actual on-hand information about the product to help the retailer and customer make the best buying decision.
Which wheels, trucks and accessories do retailers need to keep on their radar next season?
We keep going strong with Paris Trucks, which is our partner for Arbor Certified Completes. Our Arbor Wheel Program keeps growing, through the Arbor Easy Rider Series, and Sucrose Initiative Line, which are used on completes and sold for after market respectively.
And how about materials and sustainable resources?
We have always used sustainably sourced materials in all of our products. From Bamboo, to all of our sustainably sourced Woods, these materials are chosen with the intent of reducing environmental impact while producing our skateboards. the impact on the environment from the production of our skateboards.
Our wheels use a Sucrose Formula, which reduces the amount of petroleum used in the product, and also adds life to the wheel. And as always, we contribute portions of all sales made to Reforestation Efforts in Hawaii, replanting endemic Hawaiian Koa in places that were once thriving with healthy forests. These efforts are reflected through our Returning Roots program, to learn more, visit http://arborcollective.com/skateboards/returning-roots/.
BEST SELLERS
Please name and describe your 3 highlight pieces and items that retailers should definitely order.
Our entire Groundswell Series Boards are made to not only make great turns, but to turn heads as well. The Flagship Series is a collection of carvers designed to get you where you want to go, with a Southwest design flavor. And our collections of Artist, Photo, Bamboo, Foundation and Solstice boards are meant to satisfy a large part of the consumer base and be ahead of design trends.