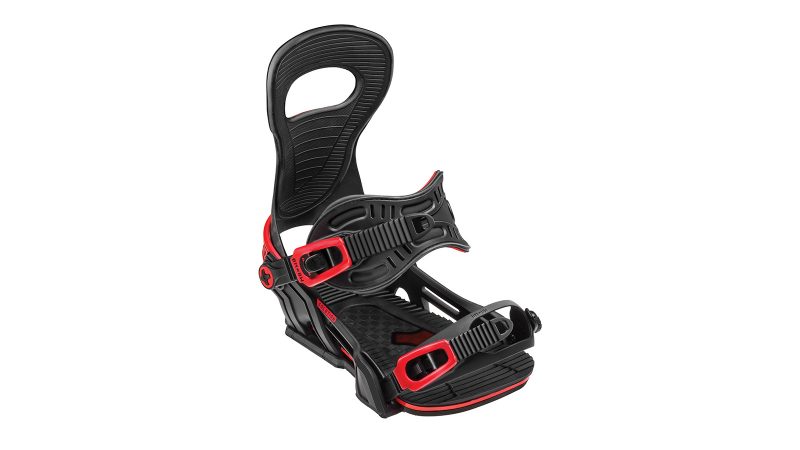 Bent Metal Snowboard Bindings Preview FW18/19
Retail Buyers Guide: Staff Sales Handbook: Snowboard Bindings 2018/19
Category: Bindings
Brand: Bent Metal Binding Works
Interviewee: Paul Ferrel – Product line manager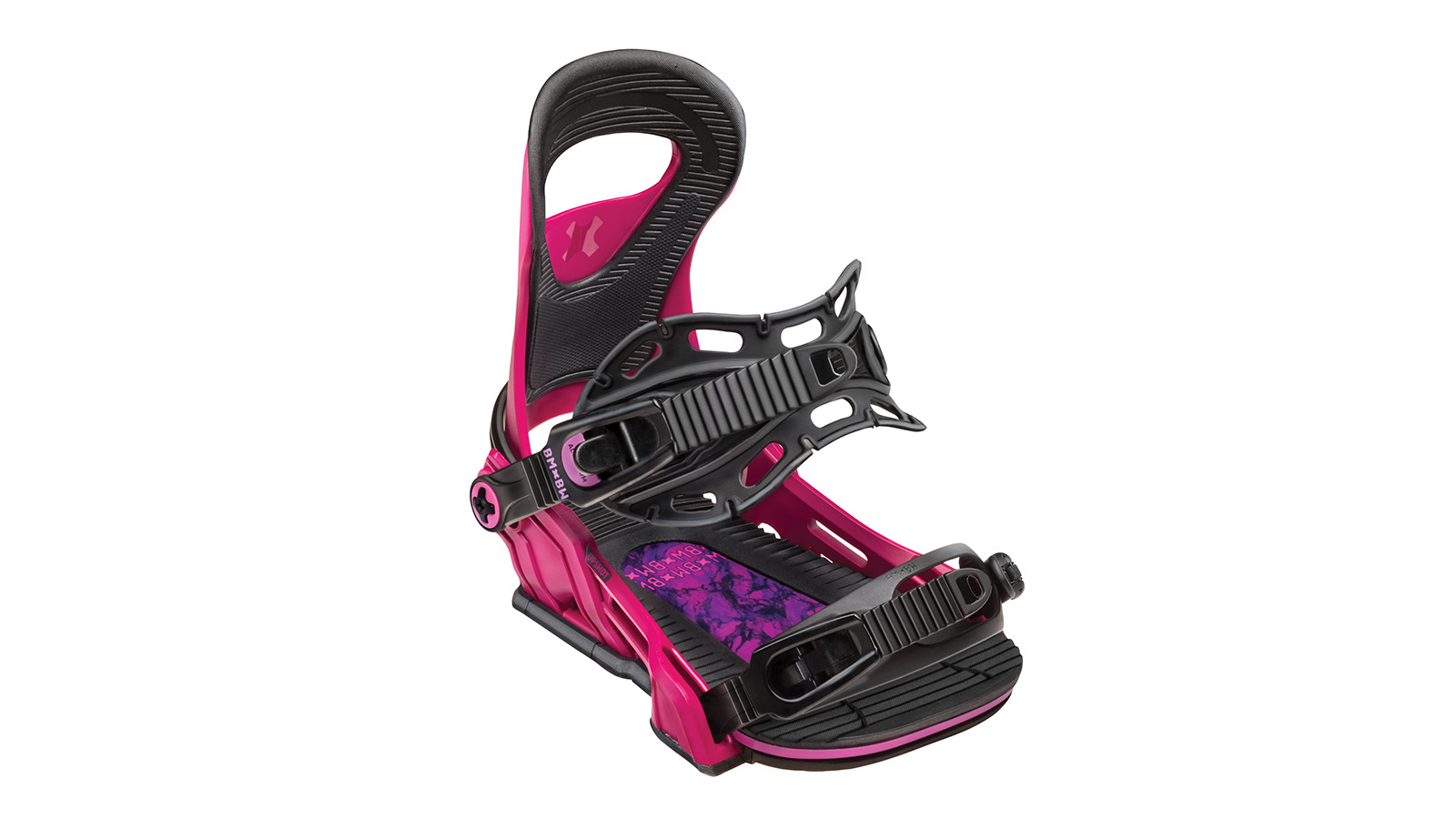 KEY PRODUCT FOCUS: What are the top three most important products of next year's line, and why? Please tell us about them, and what makes them the highlights.
BMBW is introducing the new Joint model with an all mountain flex. It features an all new baseplate and adjustable toe ramp integrated into our Flex Control Drive Plate. The blue colourway has an amazing high-resolution photographic that is from a collaboration with the Lib Tech Cold Brew snowboard. The Joint is now our lowest price binding and includes our Flex Control Drive Plate Technology made in the USA at Mervin Mfg making it a great value.
The Logic Sean Genovese Artist Co-lab returns in a unique grey colourway build with custom styled wordmarks by Sean and a unique transparent ghost graphic effect on the highback.
This is our 2nd year Artist Collaboration on the Transfer Red colourway with Forest Bailey. His colourway pulls directly from his Gnu Space Case snowboard graphics with alternating red and white colours that flip flop between the right and left bindings.
Which new materials are you using in your bindings?
BMBW uses advanced wet layup composite panels to control and fine tune flex for specific riding conditions and amazing response. The application of woven textiles to fine tune flex leaves our options wide open as we go beyond conventional binding flex technology and into the same materials used to fine tune flex in high-end snowboards.
Please tell us about the dominant colour themes in next year's binding line?
We continue to offer a spectrum of colours from black to brights for broad customer preferences.
A few of the outstanding colourways are:
•Transfer RED/WHITE colourway with graphics by Forest Bailey. The left and right bindings flip flop or alternate the Red and White colours and fit perfectly with Forest's Gnu Space Case snowboard.
•The women's Upshot model comes in purple and orange jewel tone colourways that look like you could take a bite out of them.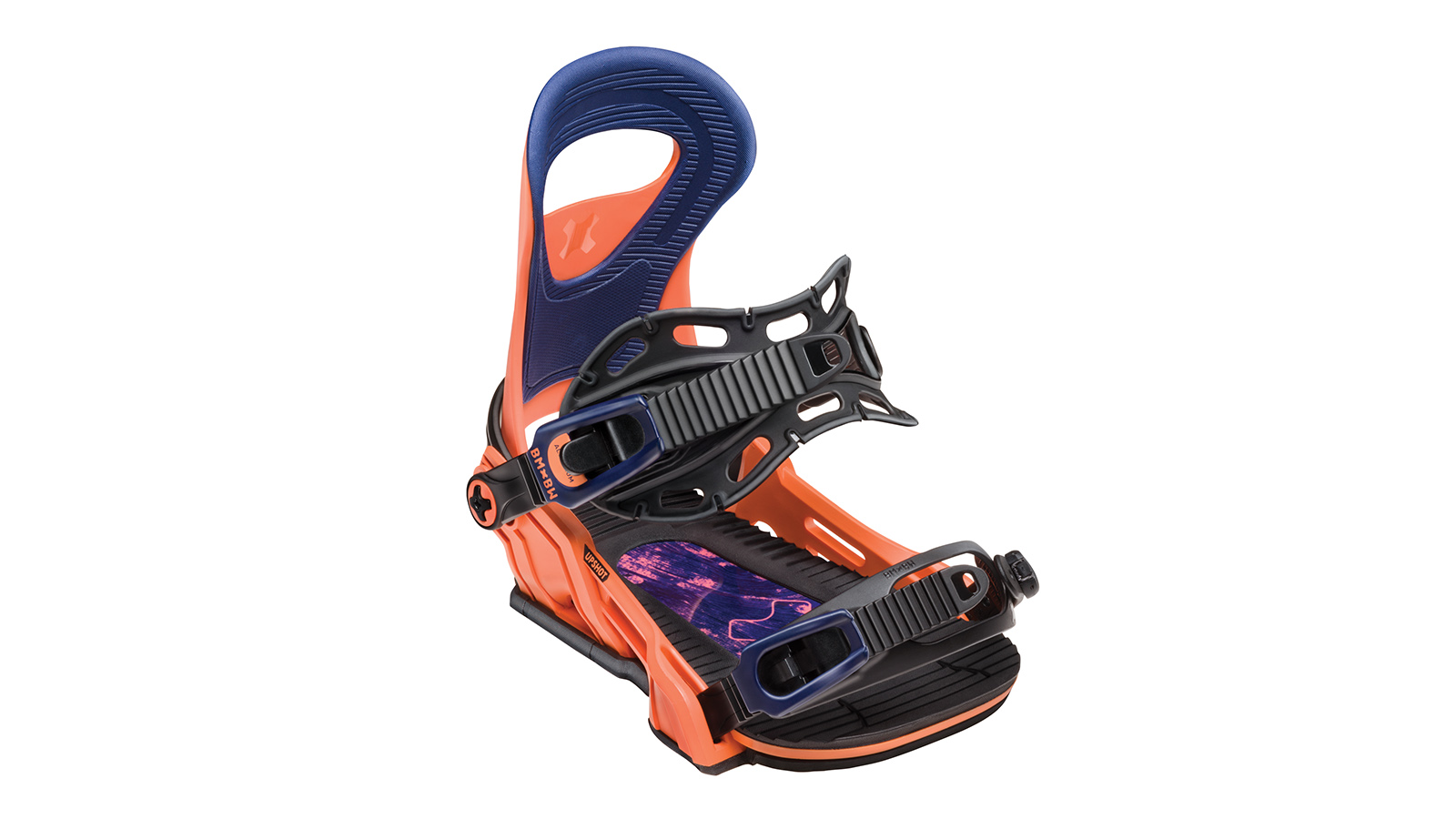 Prices: Where is your brand going? Higher? Lower?
We are maintaining our prices while introducing the new Joint model at a new lower price point.
Any new ideas in buckles, straps, highbacks, bases (or baseless)?
The use of composite textiles with interchangeable Drive Plates for different flex characteristics is a new way of thinking when it comes to fine tuning the flex of a baseplate and enhancing a bindings response.
We are introducing a new ultra lightweight and durable ankle strap on the Joint, Logic and Upshot models. It is made a variable thickness construction with multiple flex windows and a detailed multi-dimensional surface with intricate structure to create a comfortable and supportive strap.
It's important the binding fits the snowboard boot correctly. What do you do to make sure the fit is OK?
Riders need be able to choose from the wide variety of brand boot fits for their unique foot shape and preferred support levels for the best riding experience. We have data library of the markets boot shapes and sizes that we use to build our binding components around for the ideal fit. This is process is key to ensure our binding that fits comfortably. In fact, the great fit and comfort of our bindings is one of the top feedback points we receive.
Which factories do you use for production, what country? Where do you do the assembly?
The heart of our patent pending technology comes from the composite panels made at Mervin Mfg. in the U.S.A.. Mervin is a leader in cutting edge composite technologies in snowboards, skateboards and surfboard design and construction. The experience and knowledge of Mervin's staff and craftsmen give us a significant advantage to apply the latest flex control technology.
Doing a splitboard-specific binding next year?
No. We recommend going with some of the independent and innovative split board binding companies like Karakoram and Spark R&D. We have been fortunate to collaborate in the past with both of them. They are hyper-focused on split board bindings and it's refreshing to see the innovations they are consistently bringing each year to snowboarding.
What are your top marketing stories for next season? This will help us to put some focus in the right place.
•Flex Control Drive Plates, with eco-sublimation graphics, Made at Mervin in The U.S.A.
•New Joint model – BMBW Joint X Lib Tech Cold Brew Co-Lab
•Artist Co-Labs – Sean Genovese, Jamie Lynn, Forest Bailey