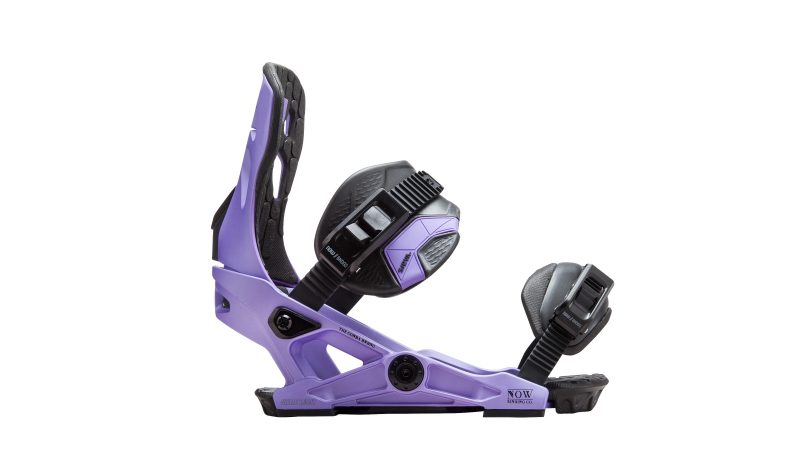 Now Snowboard Bindings Preview FW18/19
Retail Buyers Guide: Staff Sales Handbook: Snowboard Bindings 2018/19
Category: Snowboard Bindings
Brand: Now
Interviewee: JF Pelchat, Owner and brand/marketing /R&D manager
KEY PRODUCT FOCUS: What are the top three most important products of next year's line, and why? Please tell us about them, and what makes them the highlights.
The YES X NOW binding collab because friendship is at the heart of it, the revamped Select & brigade because of it's new FM highback and the Drive, Recon and O-Drive because of the weight reduction with the new PA66-C buckle lever.
Any new ideas in buckles, straps, highbacks, bases (or baseless)?
We have a FM highback (freestyle minimalist) the concept was to do a Highback with the philosophy that less is more so we removed the EVA foam pads and added a softer area for natural flex which in return prevents from calf bite. We also have a new nylon/carbon composite buckle lever which is light and strong, both parts where design does reduce weight while bringing new design idea to the table.
It's important the binding fits the snowboard boot correctly. What do you do to make sure the fit is OK?
We regularly check the fit with 3 of the biggest boot brands but there are always things that we can't control because we are not a boot maker.
Which factories do you use for production, what country? Where do you do the assembly?
Everything is made and assemble at CTM China, we have great partners, they understand our vision and they are willing to work with us.
Doing a splitboard-specific binding next year?
No not at the moment but should we? It seems like the cool thing to do these days? Honestly if I was to go into the split world I would have to rethink the split idea and come up with something totally new and unique, almost like a new category otherwise it's not worth my time nor it is in keeping up with our brand vision of doing things.
What are your top marketing stories for next season? This will help us to put some focus in the right place.
The focus is still on pushing Skatetech and it's advantages (reduce, enhance, customize), we are also promoting the kingpin tool-less for easy binding swapping between all your boards and also to have the convenience of changing your bushings on the fly.