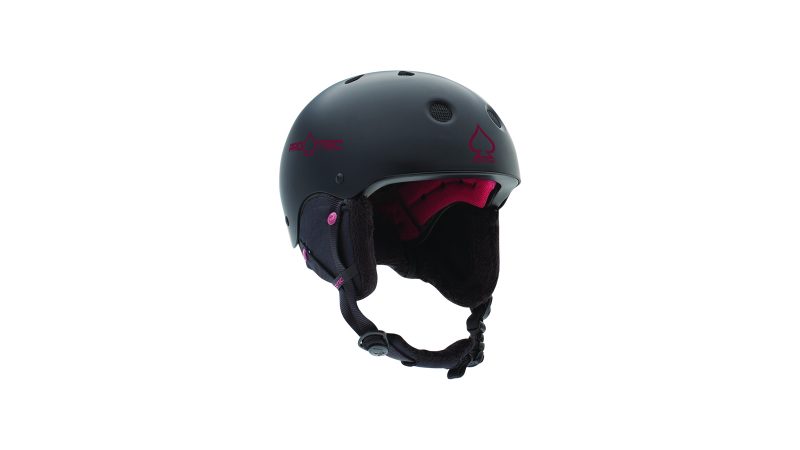 Pro-Tec Snow Helmets 18/19 Preview
Retail Buyers Guide: Snow Helmets FW18/19
Category: Helmets
Brand: Pro-Tec
Interviewee: Michael Sheridan (Product Manager) R.P. Bess (Brand Director)
What are the main trends in the helmet market for action sports in FW18/19?
We are expecting to see crossover from the skate marketplace in terms of styling of helmets. Our full cut has been received really well in the skate and bike world, and we're expecting it to perform.
Customers are becoming much more aware of the level of protection they need for their style of riding, so it's important to explain this clearly with packaging and marketing. [Michael]
Will you release any new models? If yes, what are their main features?
We are re-releasing the entire Pro-Tec snow line from the past and including one brand new style. This will include 4 unique adult styles and 1 junior. We will have our Classic Snow in adult and junior, a Full Cut Snow for the retro aesthetic, the Riot as a step-up, and the Commander as our top of the line. [Michael]
What materials are you working with? Anything new to talk about?
Our Classic and Full Cut are made out of a high-impact ABS shell and feature an EPS liner for impact protection. Our Riot and Commander helmets use a PC shell with an in-mold EPS liner for reduced weight but the same impact protection. [Michael]
When it comes to design, colours & patterns – what are the main trends in your FW collection?
We have a little of both neutrals in matte and some flashier colours in our more traditional snow silhouettes. But we did some more loud stuff in the Full Cut since it is a little more flash and will stand out on the mountain. We're excited to see how it's received. [R.P.]
How are you addressing goggle compatibility and audio integration?
We're doing our best to check fit with as many of today's top goggle brands. We'll try to be compatible with as many as we can but we're sure there will be a couple that are perfect.
Please talk us through your 2-3 keys models for FW18/19.
The Classic adult and junior snow helmet is your basic helmet in terms of fit and features. It offers independently certified protection and skateboard style at an approachable retail of $69. This will allow new and less frequent riders an option to stay protected with a trusted brand.
Our Full Cut Snow features all of the same certifications as the Classic so you can be sure you're protected, but has the added feature of retro styling. The helmet is designed with over-the-ear protection and a soft liner to keep you warm when you're on the hill.
The Commander is our top of the line helmet with a projected retail under $149. This is a high-end helmet with an in-mold EPS liner and PC shell, high quality BOA fit system, and active venting. This helmet will truly be a high quality helmet for dedicated riders and is built to last multiple seasons. [Michael]